I'm finally taking some time to introduce the little guy who has been my muse over the past four months. He has many nicknames ranging from Angel Baby to Crab Cake, but his blog name will be Little B. I think it took me so long to post photos of him on my blog because there are always more photos that I want to create. In fact, I just processed and retouched two more photos before sitting down to write this post. I guess you could say he's my special on-going photo project that will last as long as he lets me. So here are some of my very favorites starting somewhere around two weeks old.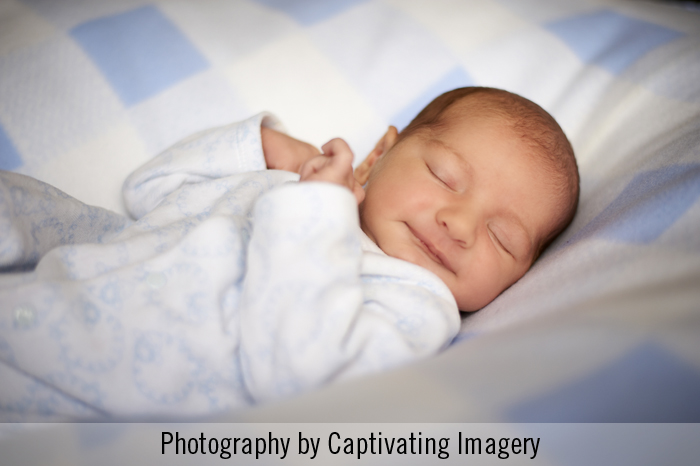 I know someday he'll really dislike this photo below, but I hope he'll eventually get a laugh out of it.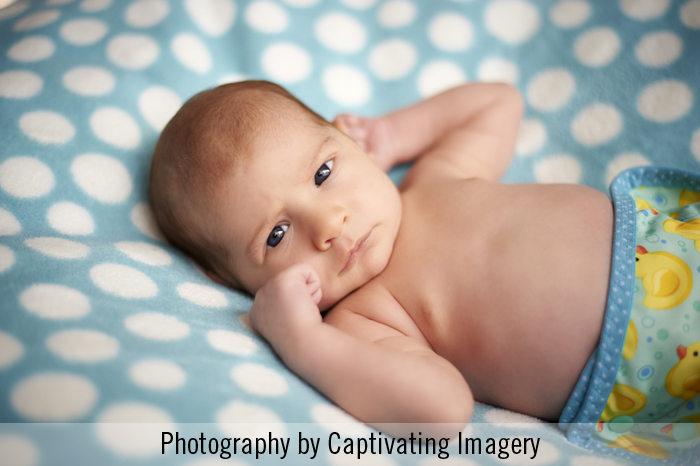 And here he is for his dedication with his Daddy!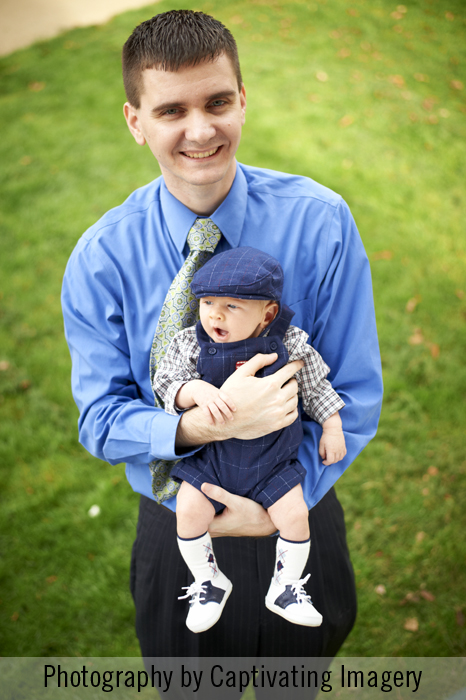 Couldn't resist a photo with the Miller jersey!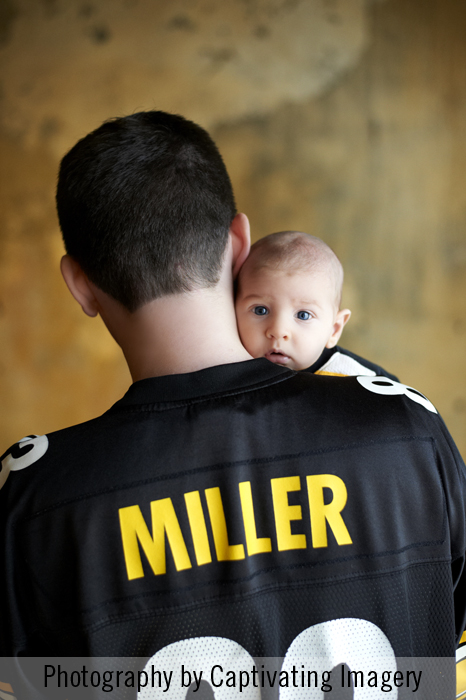 I was so excited that he could sit up in this chair—it's a family heirloom. And I can't help but brag because he is looking pretty dapper for his Christmas portrait.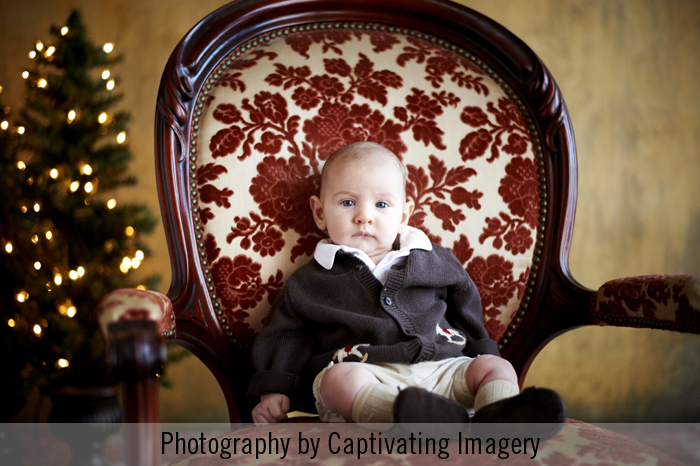 I mentioned that he's my muse for photos, but he's also inspired me to get in touch with my crafty side. So in addition to snapping his photo, I've been sewing like a mad woman and made him this bomber jacket and aviator hat. He wasn't too crazy about sitting in the chair so I didn't push it by waiting for him to smile. Plus, I think I'll like seeing his melancholy face some day when I'm looking back. I know most people like to see their baby smiling in photos, but I want to remember all of his precious faces.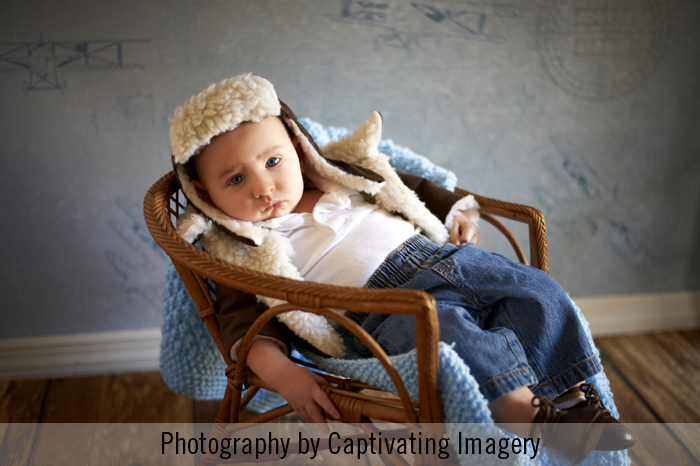 I love finding things that I can sit him in or use to prop him up. And this suitcase from my mom and throw blanket from my sister were a perfect match.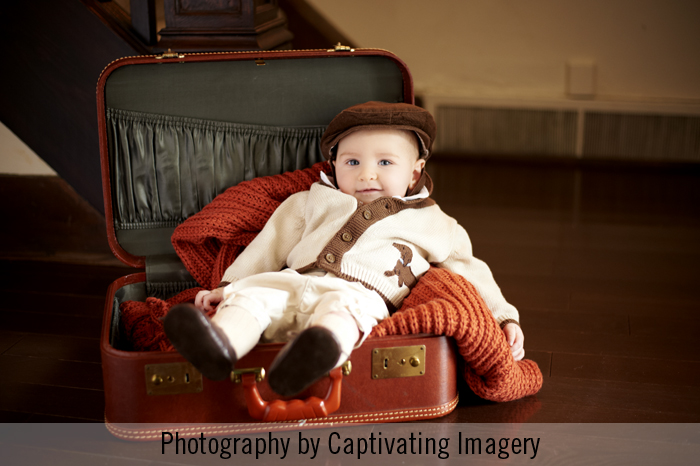 That's it for now. I'll be sure to share more as we go. But for the moment, I think I'd just like to cuddle him.