Introducing the 2012 Captivating Imagery Wedding Album Collection
Over the last few months, I've been working hard to prepare new sample albums and products for the Cavanaugh Bridal Show on January 28th and 29th. So I'm pleased to present a sneak peek of sorts on my blog! I have three new sample albums from some awesome weddings I've photographed over the past year: Melissa and Gabe's October wedding at Rolling Acres, Katherine and Robert's July wedding at the Pittsburgh Center for the Arts, and Callie and Brian's September wedding at Callie's family home.
The albums each have their own style and I've named them to make it easier when I talk with clients about what style they like during album consultations. So for today, here's the Classic Album. It is a flush mount album with a premium leather cover in black and this sample features Melissa and Gabe's wedding. This 20-page album is designed as 10 spreads so that the photos stretch right across the gutter, or the crease in the center for the binding. So you're seeing what the pages look like side-by-side when you open the album.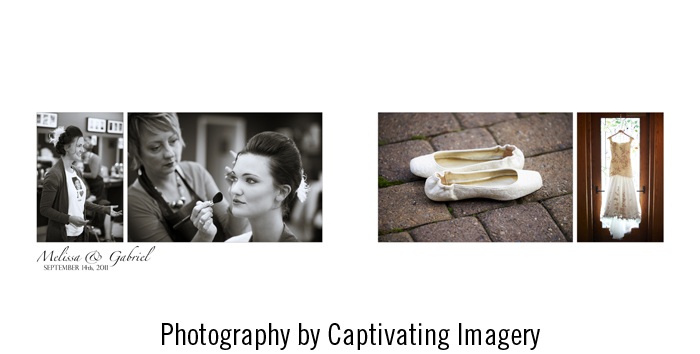 Of course the actual albums don't have watermarks on the pages. That's just for the web site.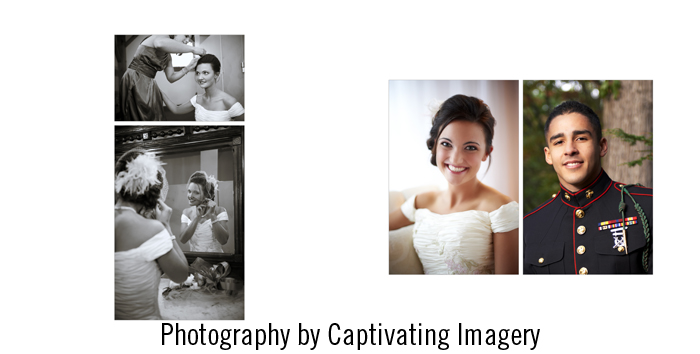 Melissa also did a studio bridal session so I was sure to include some of those photos in her album as well.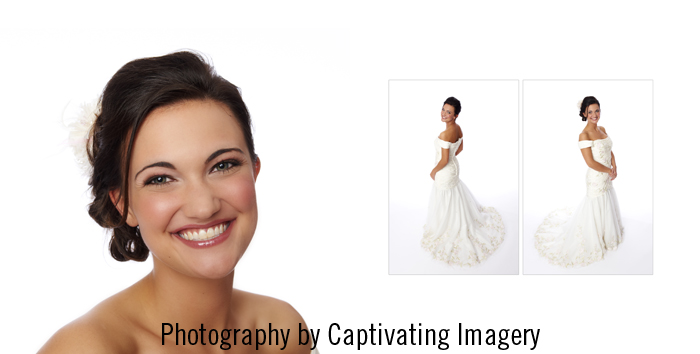 And Melissa is such a beautiful bride that I couldn't help including a few more portraits from her wedding day. Those gorgeous flowers are by Joanne's Occasional Flowers. Joanne always does such a beautiful job!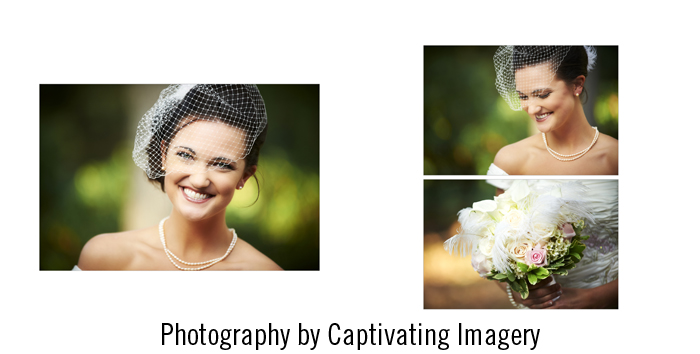 It was a little chilly that day, so the ceremony was held inside and it made for beautiful, back-lit, black and whites, so I went with that for the next few pages.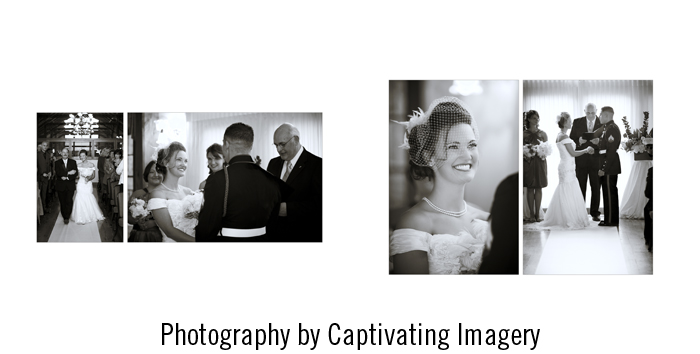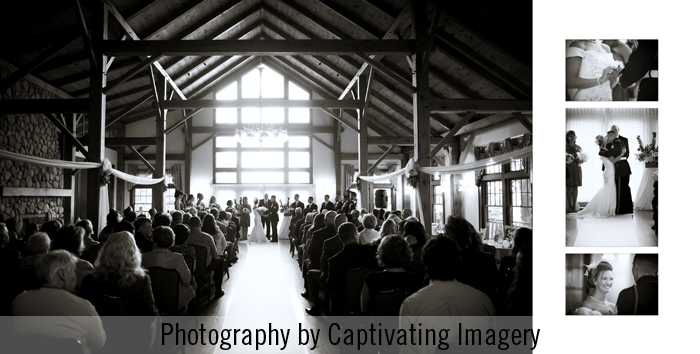 The rain slowed and Melissa and Gabe and their bridal party bared the cold for some photos right before sunset.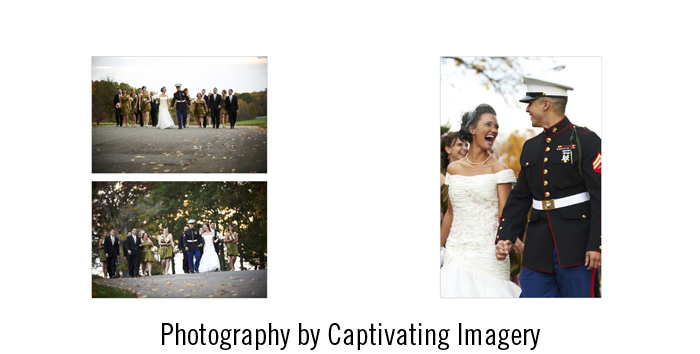 I love when it's time to photograph just the bride and groom. It's hard to choose, but I think that's my favorite part of the day.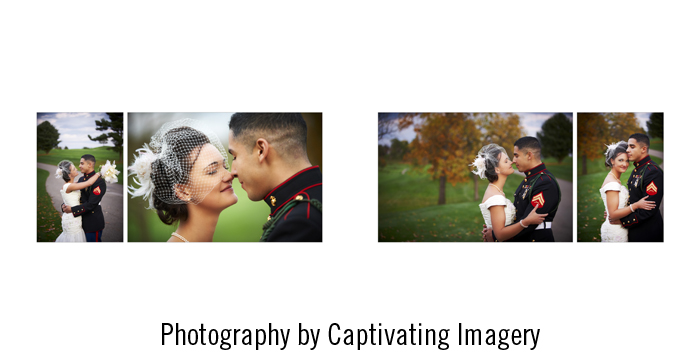 They were announced into a warm and friendly crowd and went right into their first dance.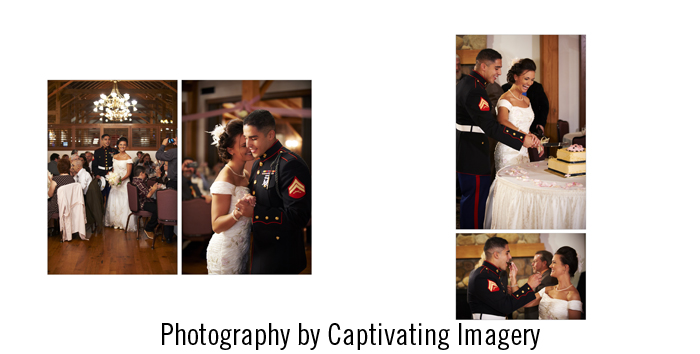 I like to save the last spread for some nighttime portraits.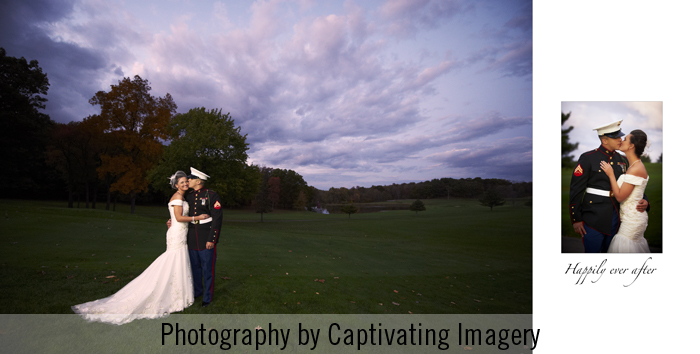 This album design was just sent to be printed and bound. Once I receive it, I'll take some more photos to show the cover and binding. Up next, the Contemporary Album featuring Katherine and Robert's wedding!