Katie and John's Pittsburgh Wedding Photography Album
It's been a while since I photographed Katie and John's Pittsburgh wedding and since I designed their wedding album, but I'm going to be spending the next few weeks blogging about things that I didn't have time to get to this summer and fall. I've been busy working on albums and this is the first wedding of the summer, so it's a good place for me to start.
Katie and John's wedding was tons of fun. I shot it with Gene Yuger of Photorise Photography. In fact, when I get contacts about dates that I'm already booked for, Gene is one of the first photographers I recommend. He photographed my wedding and I can say from experience, that he's fun to have around on your wedding day—not to mention the amazing images he creates. So anyway, some of the images in this album are by Gene as photographing a wedding is really a two-person job.


I've been offering custom covers in addition to the standard genuine leather covers. This seems to be pretty popular with clients. The cover is printed on metallic paper and then adhered around a padded masonite cover. They're really durable and I love the sheen of the metallic paper.
We started at Katie and John's house where Katie and the ladies were getting ready.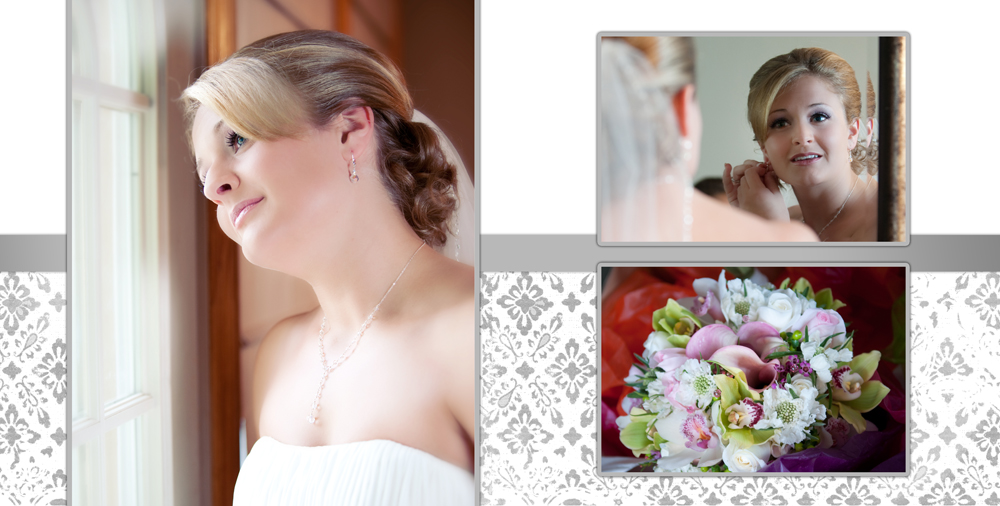 A trolley came to their house to pick up the guys. I love these photos of John by Gene.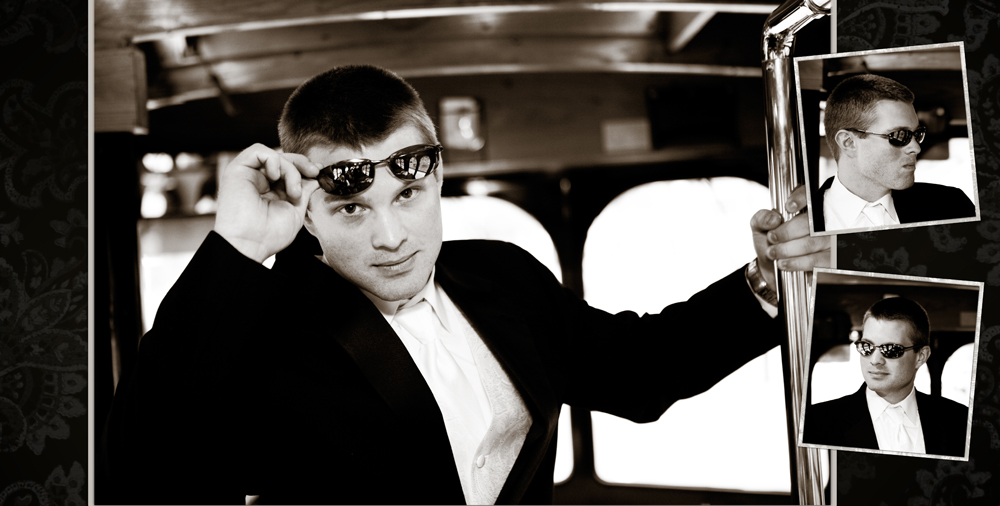 It was a rainy day, but the rain was light enough that we were still able to spend some time for creative portraits at Hartwood Acres. Katie and John didn't mind seeing each other before the wedding and they wanted to make sure they had enough time for photography, so it all worked out very nicely.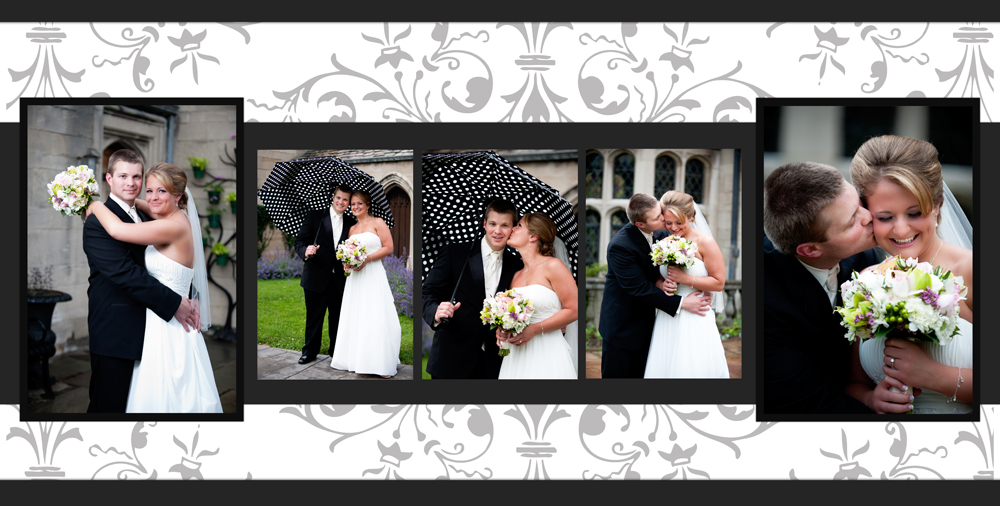 Here are some nice detail shots by Gene: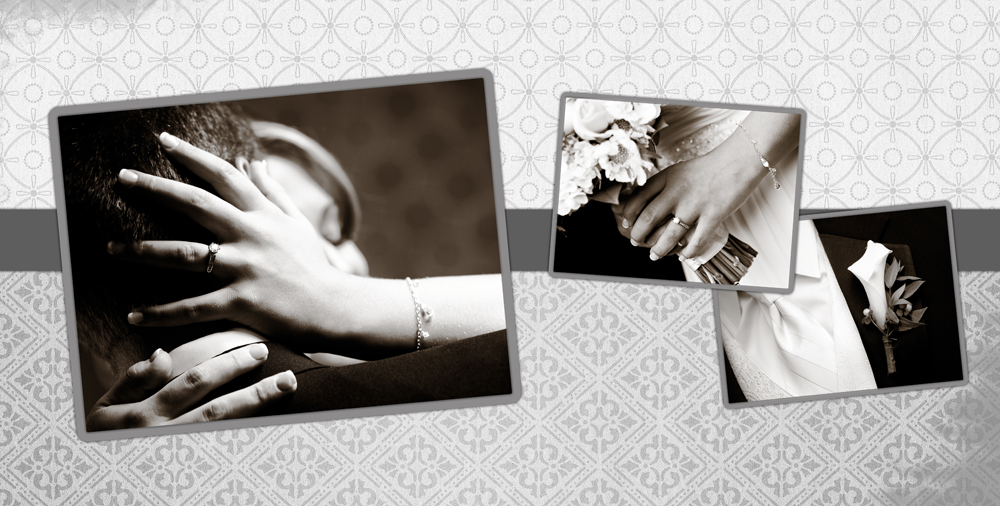 While I like to spend a lot of time with the bride and groom, we also make sure to get plenty of fun shots with the bridal party.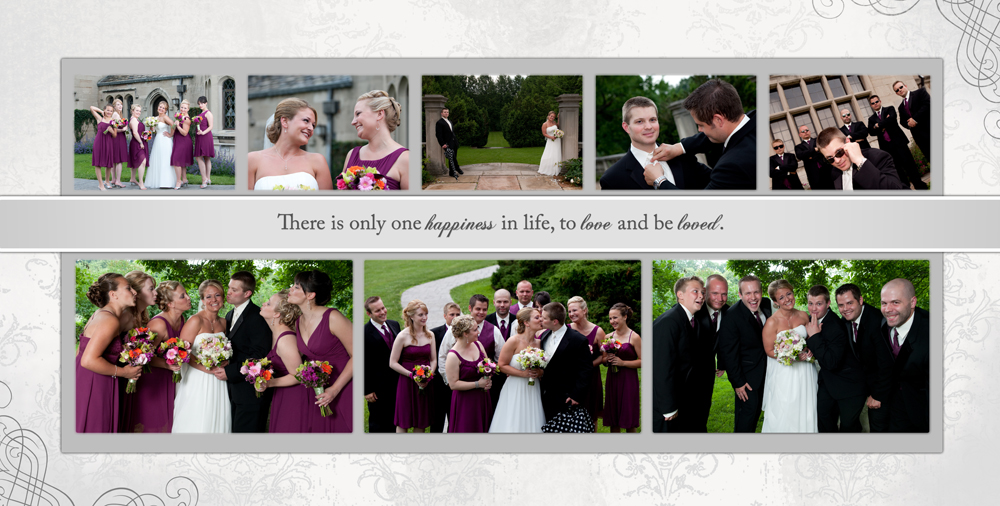 Their ceremony and reception were held at The Chadwick in Wexford. The ceremony was short and sweet and the room was packed with friends and family.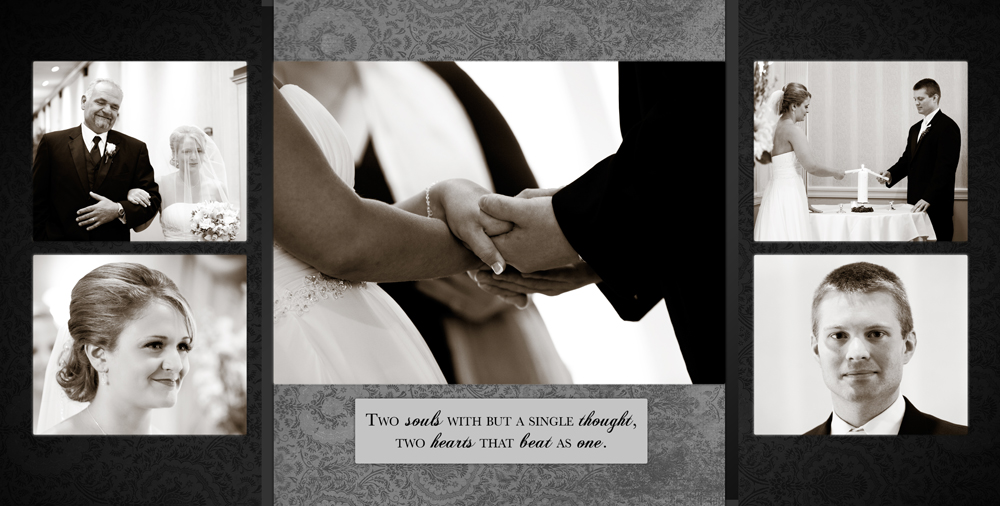 Katie's flowers were lovely. I can't recall her florist, but if anyone wants to know, I'm sure I can find out.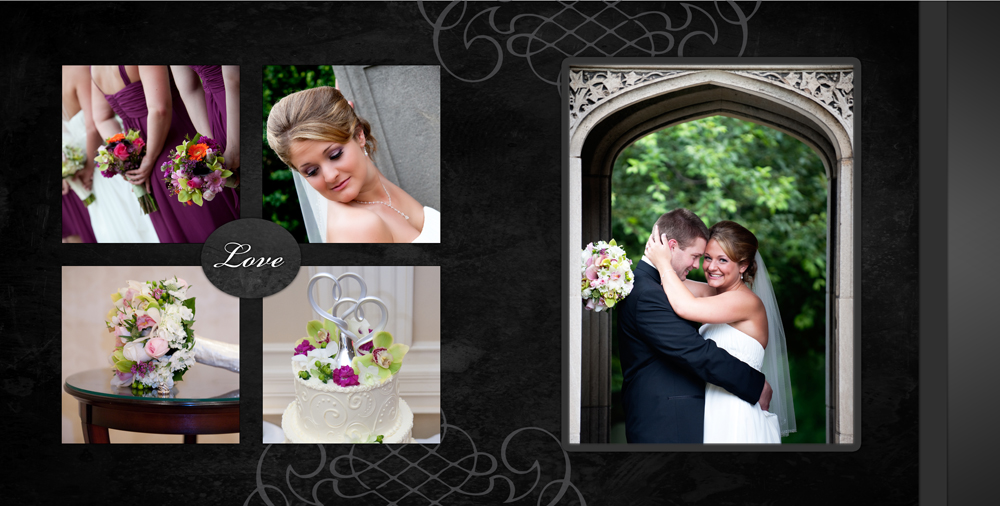 The first dance and father/daughter and mother/son dances were really touching. They usually are!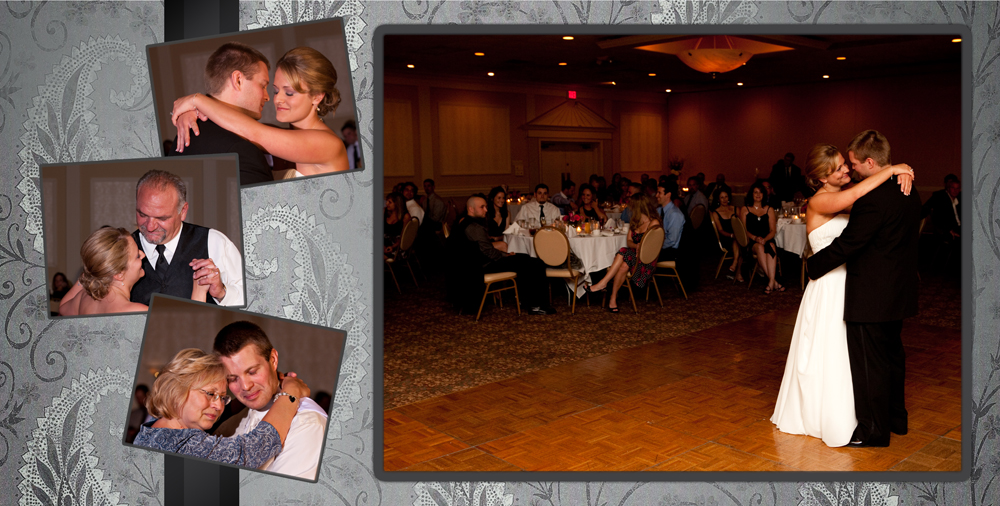 I loved this Hershey Kiss with the label reading, "Hugs and Kisses from the New Mr. and Mrs." And I still love it—good ideas don't fade.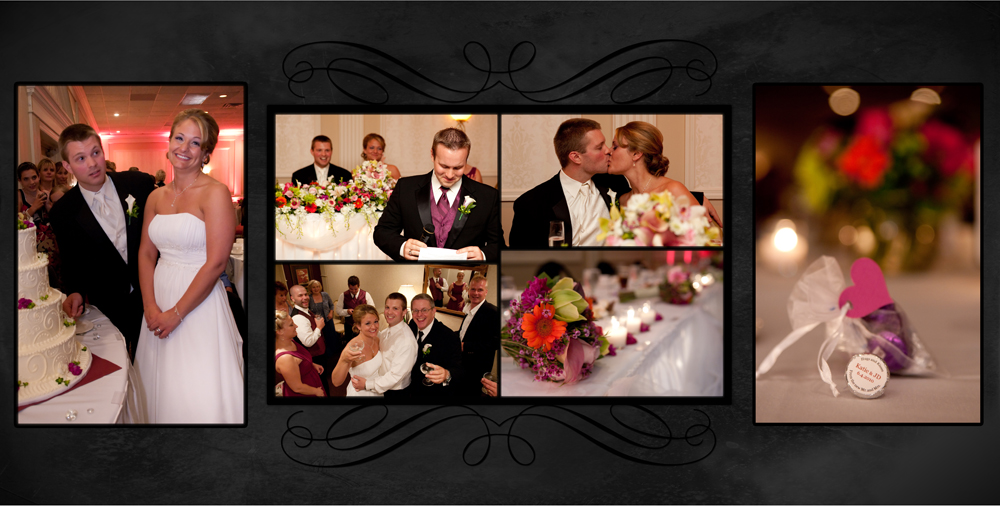 When possible, I've been encouraging clients to step outside for some night time photos. This works really well in the city or areas like this with patio lights. Otherwise, the bride and groom would look like they're in a black hole and that's not nearly as romantic. Plus, it's a great way to end an album!