Post-wedding session at Schenley Park, Phipps Conservatory and the University of Pittsburgh
Lee and Brian decided to opt for a post-wedding photography session after their elopement this spring. It was a fun and relaxed way for them to commemorate the beginning of their lives as Mr. and Mrs. We decided to head to the Oakland area of Pittsburgh for its plentiful locations that are perfect for a playful post-wedding session.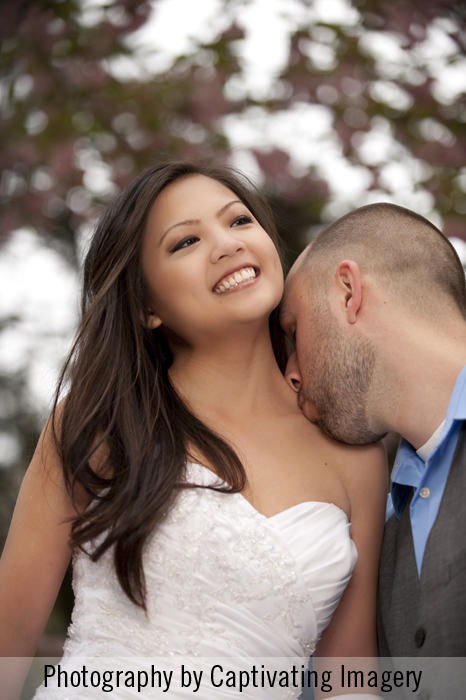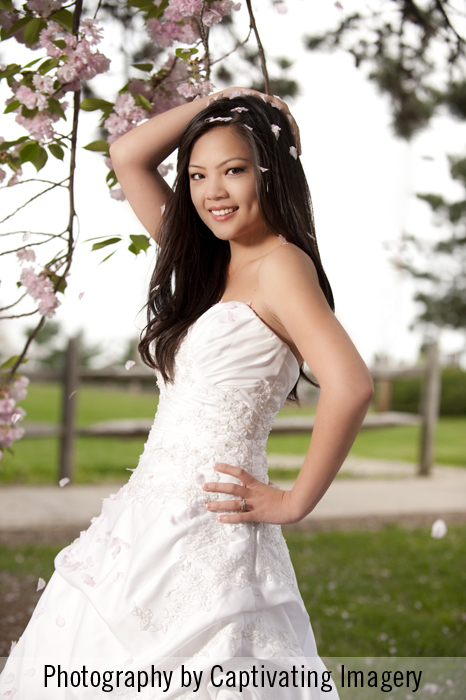 Such a pretty bride! The petals were already falling and we had Brian shake the tree a bit to help.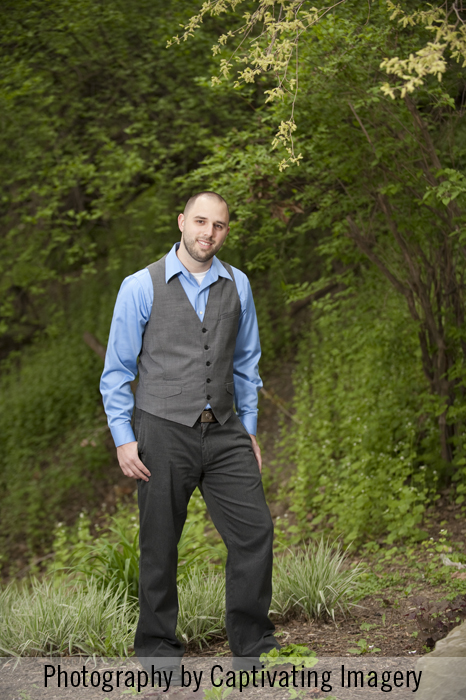 Brian's look was inspired by Johnny Depp. Lee said they liked what he wore at a recent event and decided that it was a good alternative to a suit or tux for Brian.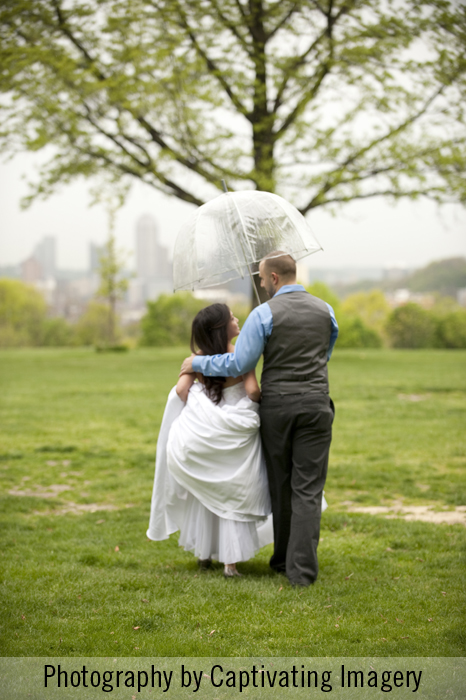 Our session was rescheduled by one week due to heavy rain and while it sprinkled that morning, we weren't going to let that get in our way.
Much giggling occurs when I set couples into loose poses for more romantic shots. And I do love it when they giggle.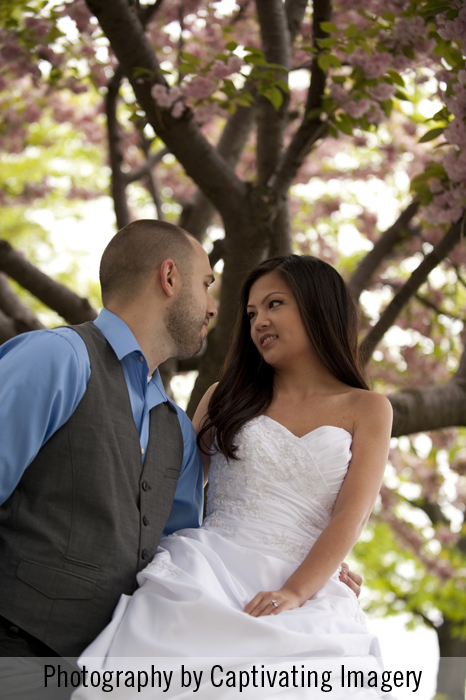 Here's a fun one under another tree with pink blossoms. I love springtime.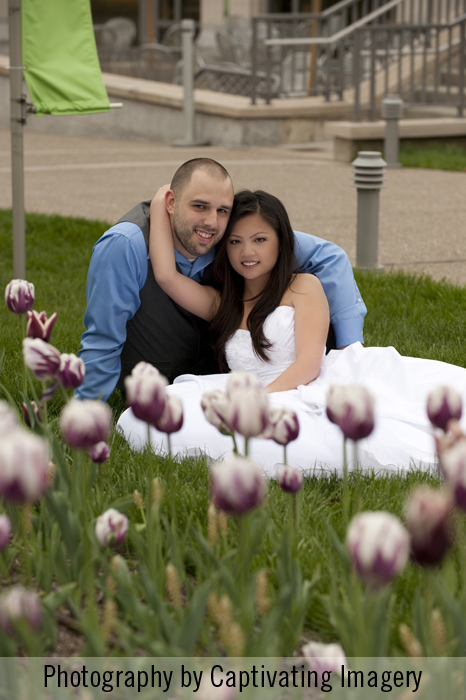 We stopped at the gardens outside of Phipps Conservatory for a few shots.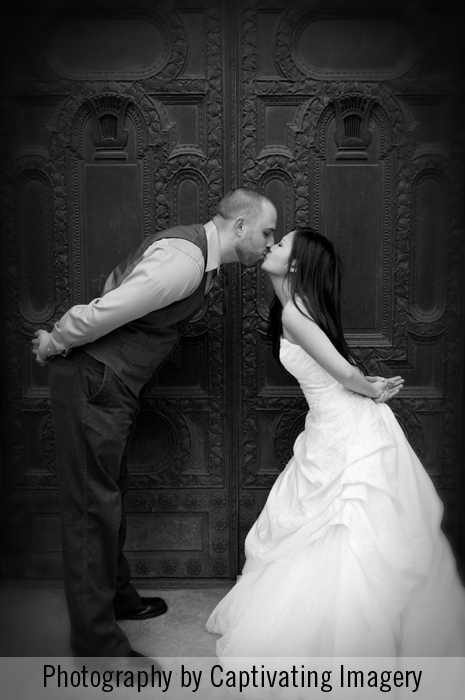 This image was begging to be black and white.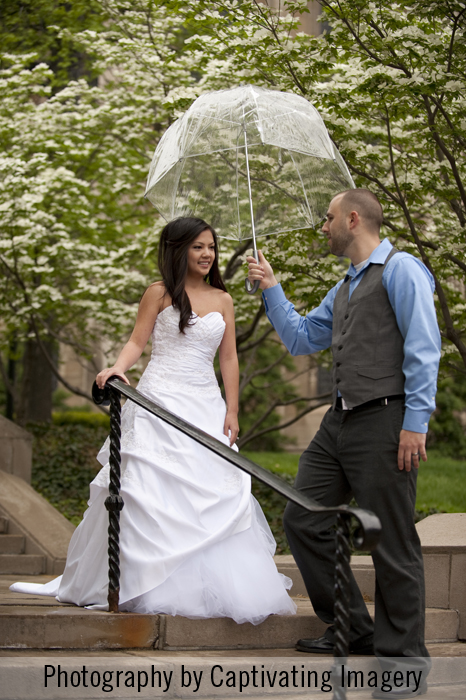 It's tough to tell, but it was raining lightly here as we walked around outside Heinz Chapel.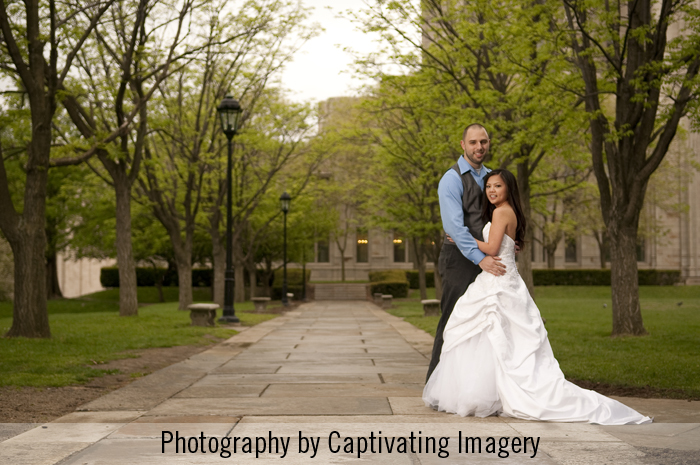 Lee is a Pitt graduate and Brian graduate from Penn State, but he was a good sport and didn't seem to mind having his photo taken all over Pitt's campus.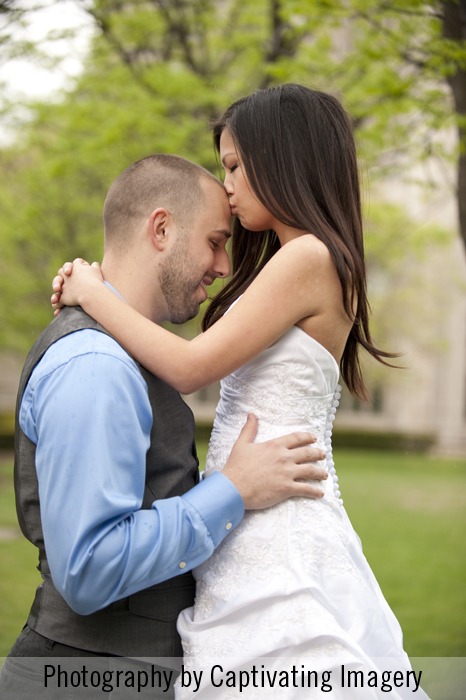 Sometimes it's fun to have a couple that's not the exact same height. It can be challenging, but it can also bring about unexpected images like this one.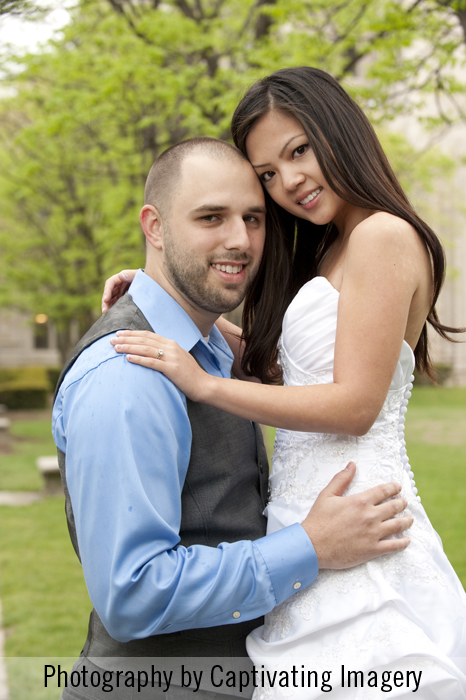 Lee is actually standing on a small concrete bench. If I could go back, I'd photograph a full length shot for fun.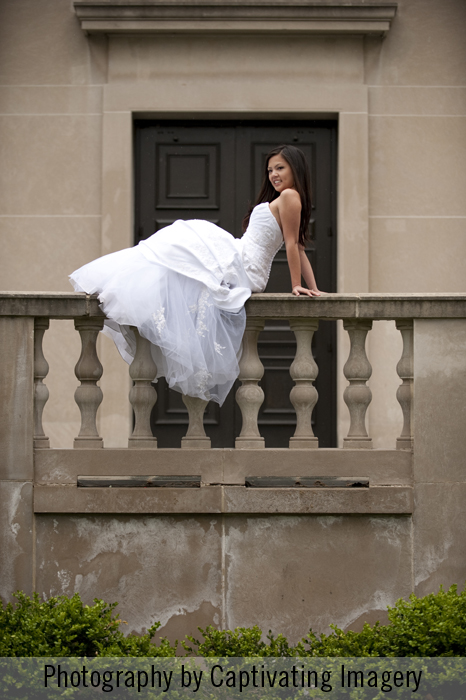 This one was fun. Lee is smiling at Brian who is just taking it all in while he stands off to the side. He said that the Frick Fine Arts building has never looked better.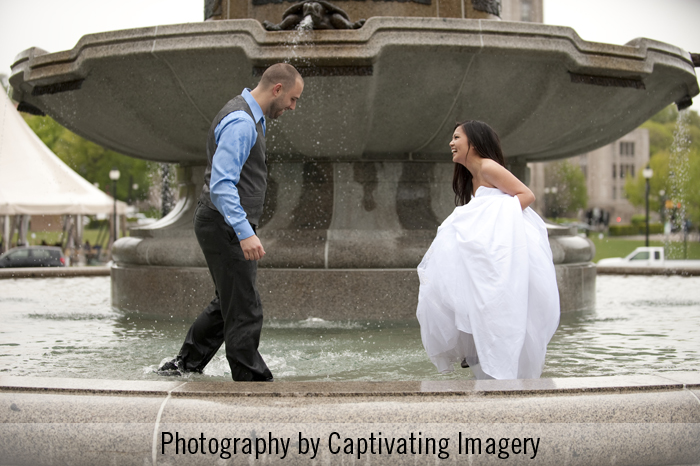 One thing that's nice about post-wedding sessions is the opportunity to get a little dirty and have fun. They wanted to get in the fountain for a few photos and I was happy to join in the fun.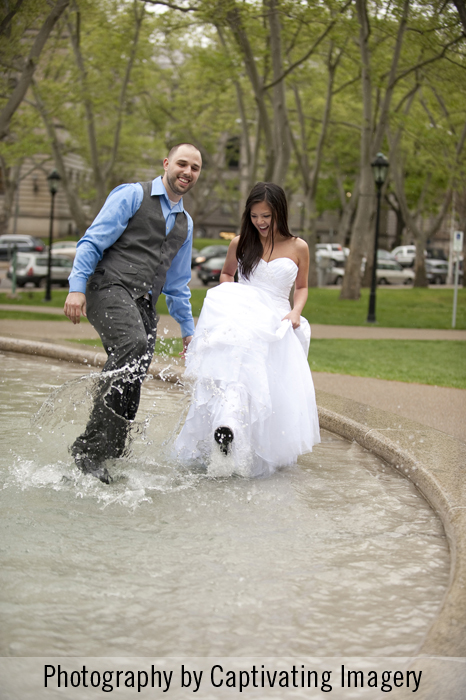 This one is a new favorite and it is definitely going on the front page of my site. Lee and Brian, many blessings to you and your marriage! Thanks for a fabulous post-wedding session!