Meet Baby Wesley, also known as their little Smurf by his adoring mom and dad. I had the pleasure of photographing their maternity session too. I just loved photographing Megan and Rick on their farm and their newborn session with Wesley was no different. We even got outside for a few family portraits with his extended family! But my favorite images from this session are by far the lifestyle images that mostly took place on the bed in their bedroom. I'll get to those in a bit, but for now, meet this precious little guy!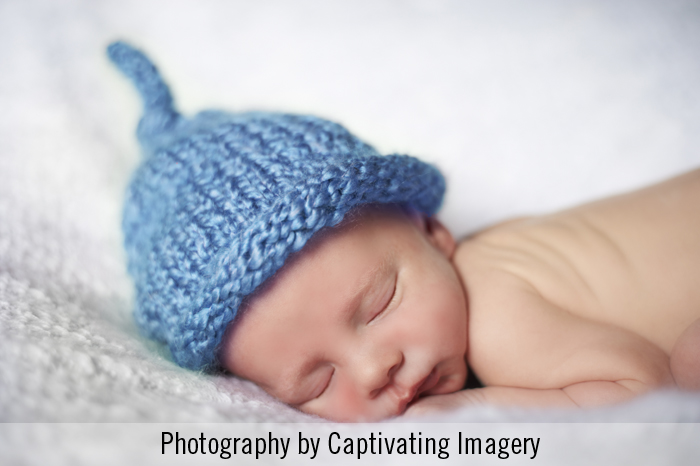 We started out focusing on Wesley with a few accessories and some minimal props and we found out that Wesley preferred his mama and dada's arms. So we took breaks so that they could soothe him in order to get some of the essential shots we were after. This one below is one of Rick soothing Wesley to sleep and it happens to be a favorite.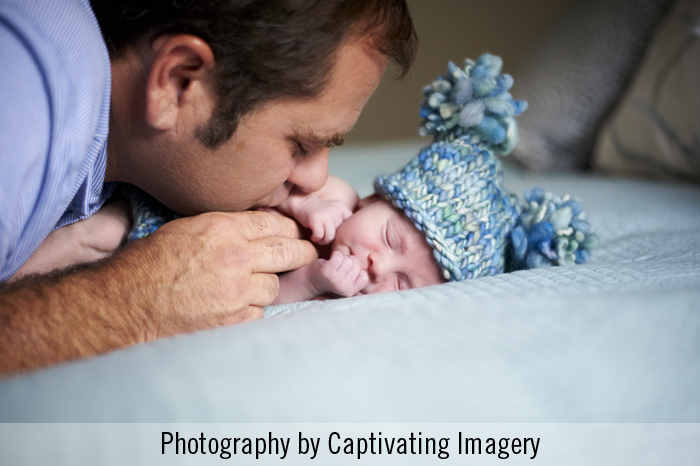 And once he was out, he slept quite peacefully, so much so that we could even place him in this vintage bath basin from Megan's family.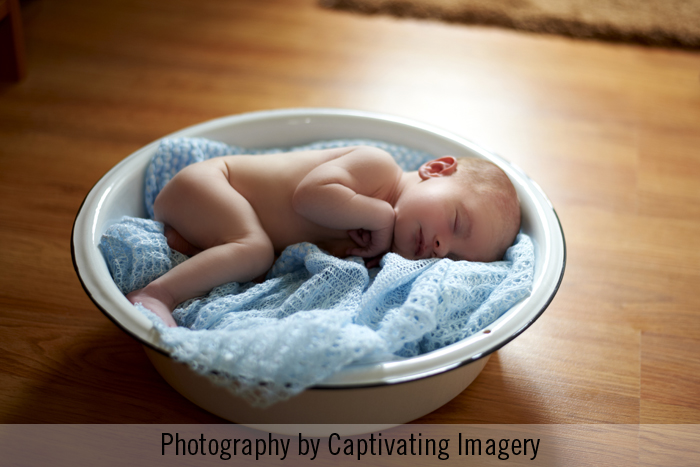 And here's where I started to fall in love with this session – Megan swaddled Wesley and sat on the edge of her bed in the soft natural light.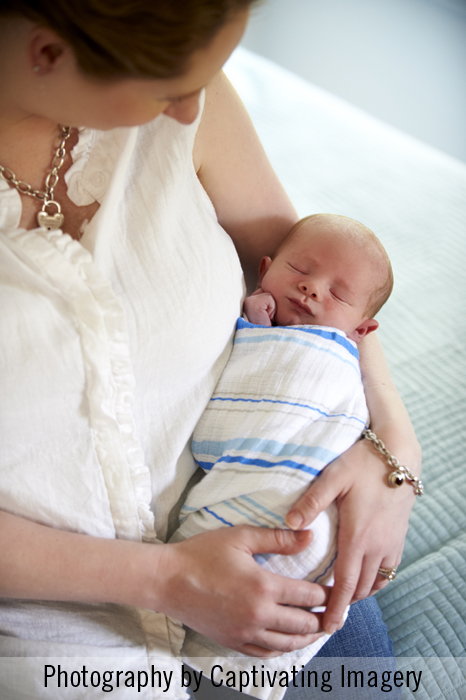 Then Rick joined her and they scooted back toward the headboard where the window light was glowing.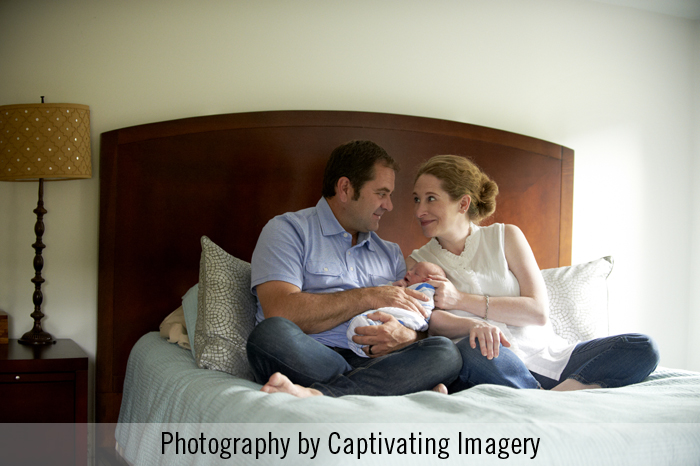 And here's my all-time favorite of the three of them. They actually chose this for a framed print and I'm so excited to put it together.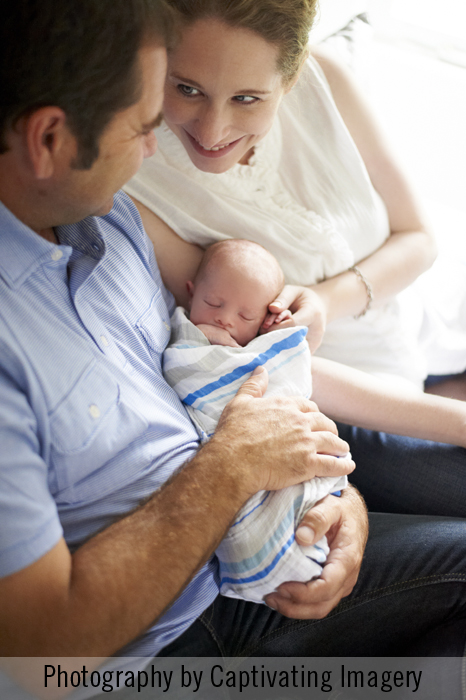 And here's a sweet pose that I don't often think of, but Megan suggested it and I'm so glad she did!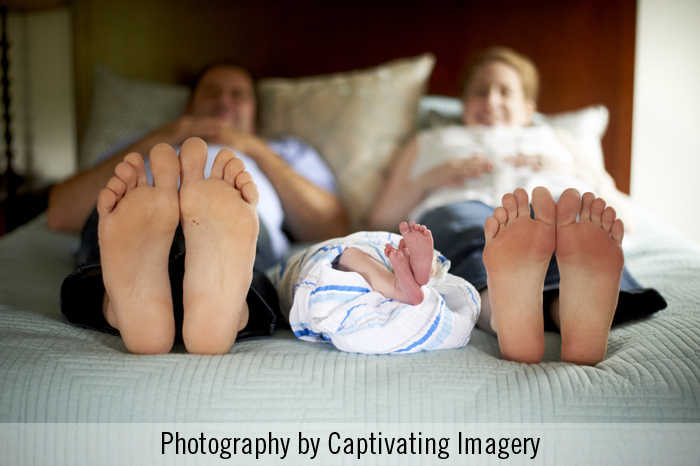 Congratulations, Megan and Rick! Wesley is precious and it's such an honor to photograph your family! Blessings to you!