Most of my newborn sessions take place inside where it's warm, but given a humid summer morning and an expertly landscaped yard with lots of lovely shade, you can bet I'll be making the most of it (with mom and dad's permission of course). And for Baby Julian's session, we were all in agreement about starting outside before it rained.
Here's sweet Julian in an outfit made by his very talented mommy, Abby.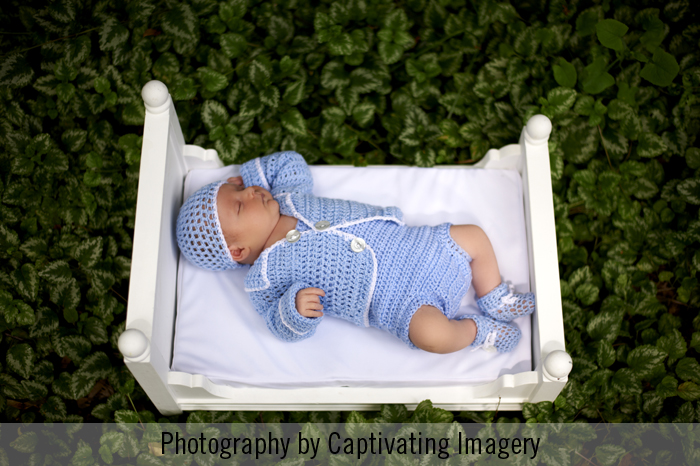 It was tempting to leave him in that outfit the whole session, he was so gosh darn cute.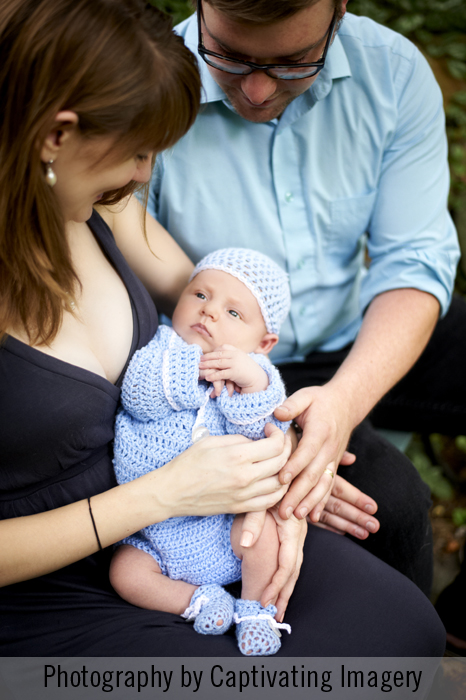 But he's too cute in his birthday suit so we wrapped him in blankets and gauze.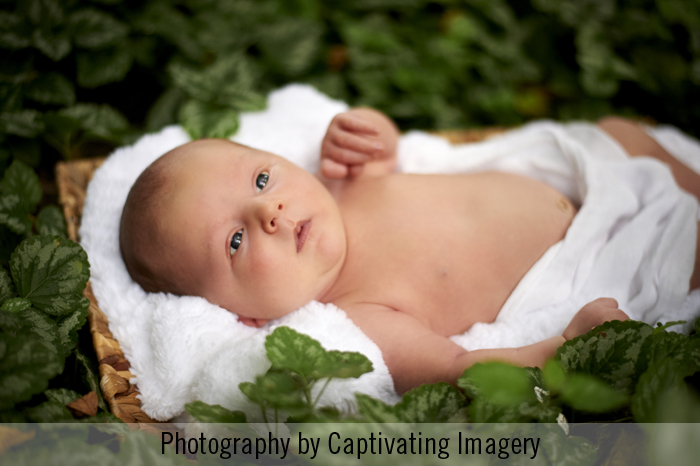 This next series of shots were taken on a hill behind their home. I like that the background is personalized that way.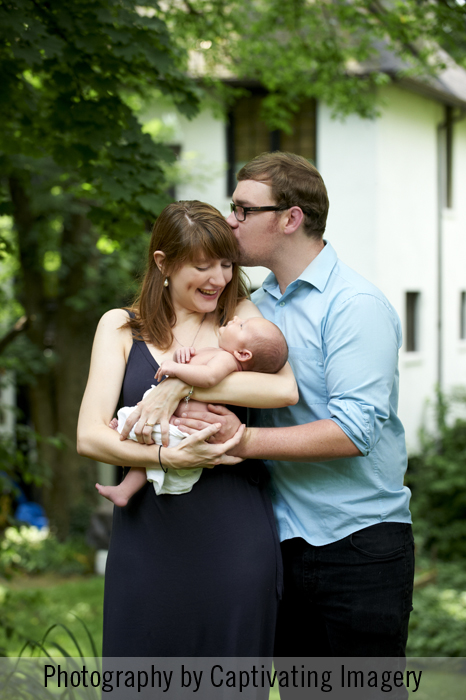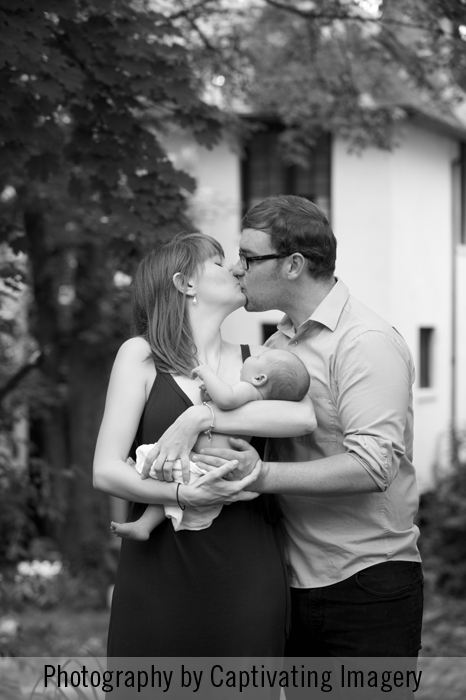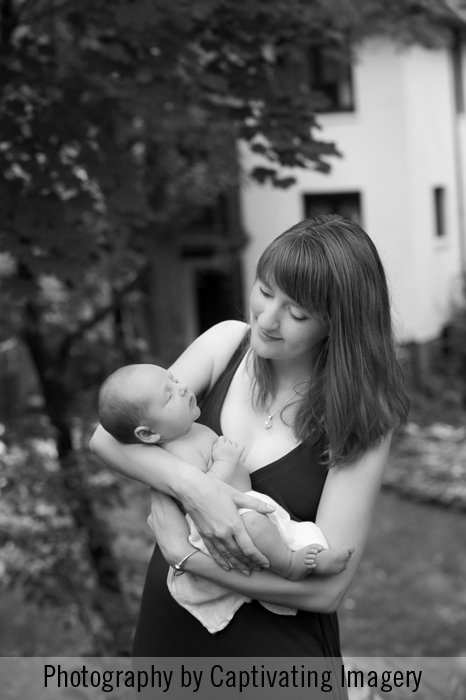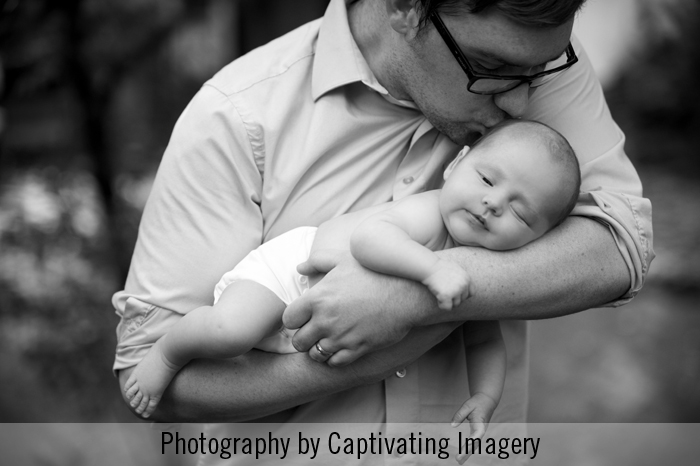 We went inside and did a few shots on this beautiful baby blanket that has been passed down through their family. Just look at that face!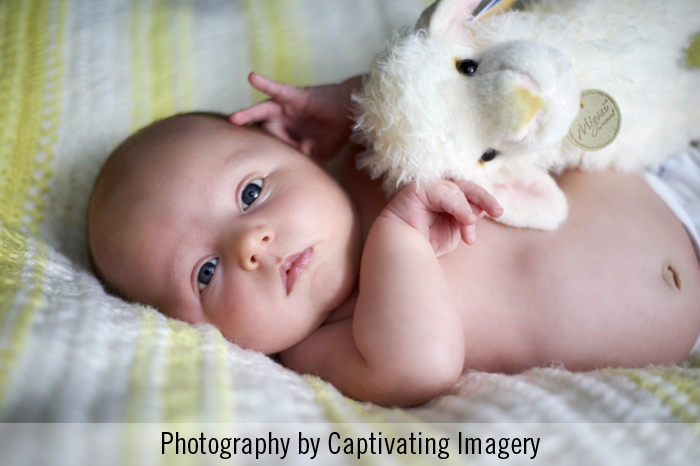 And Elsie, their first "baby" even made an appearance in this shot with Julian in his nursery. I can't get enough of babies with their pets – although I can't claim to be an expert in photographing such a challenging combination. This one just fell in my lap!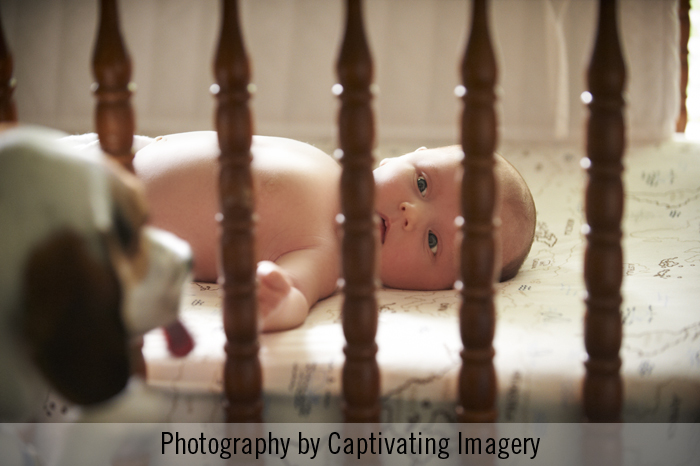 Congratulations Abby and Jared on your beautiful baby boy! Thanks for the opportunity to document your precious family!