I'd like to be more like this mama—what I admire about her most is how at ease she is in her own skin. This session took place in their home a few weeks after this sweet bundle was born. A time in life when it's easy to feel insecure or crazed from a lack of sleep and all of the anxieties that come with caring for a tiny baby. And she and her husband had just celebrated their fifth anniversary over dinner out the night before. How easy it would have been to let a special occasion like that slip by shortly after bringing their second son home? But this darling boy did great and barely fussed for his grandma while mommy and daddy got away for a bit to celebrate.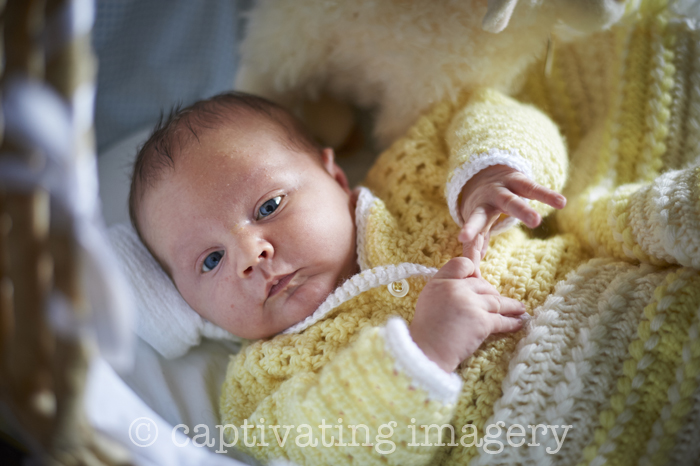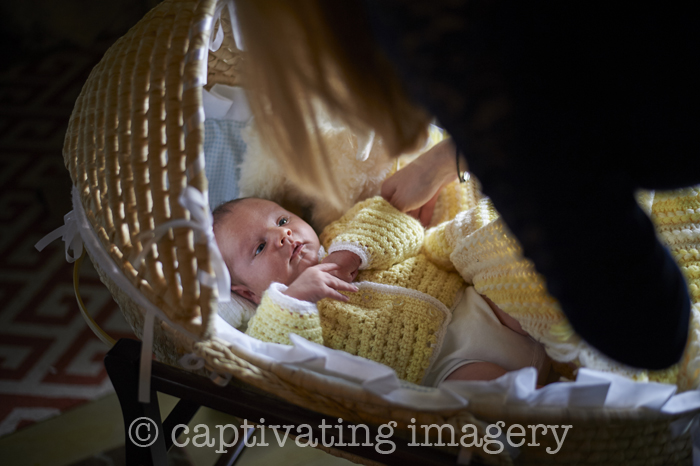 I just want to note that the images from this session have not been retouched. When I returned to work over a year ago (after a two-year break to focus on my family's needs), I had a strong conviction to drop the retouching and emphasize natural beauty. So I changed my branding and session structure and I hope you agree that real moments like these are truly beautiful. My conviction came from looking back at photos of my own babies and regretting the retouching because it felt so unnatural.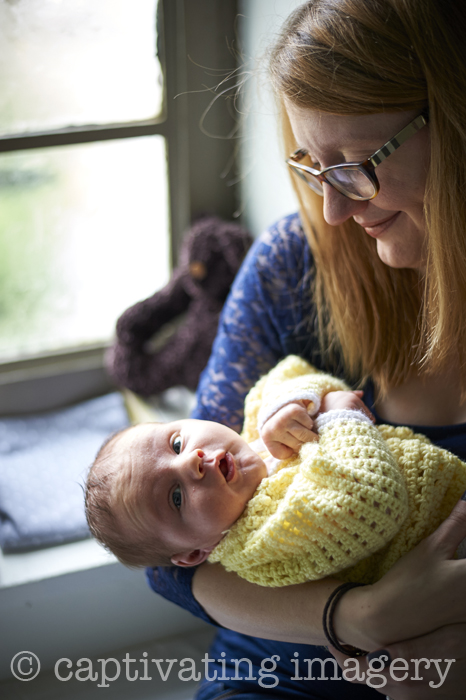 We sat in her bedroom by the window with gorgeous morning light and she held her son in hopes he'd fall asleep for a few photos.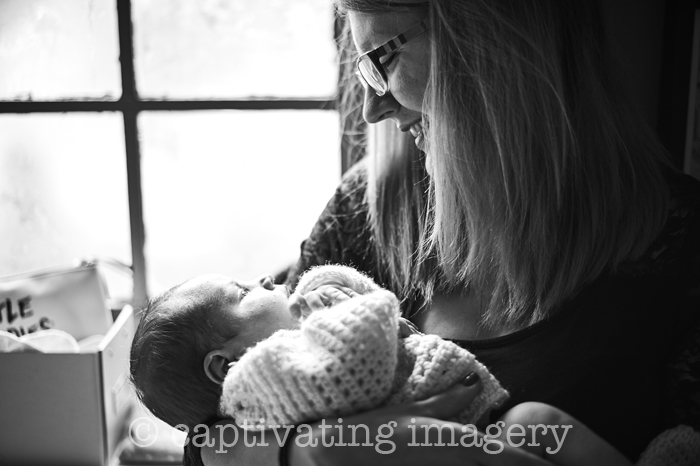 And after a few minutes he did fall asleep.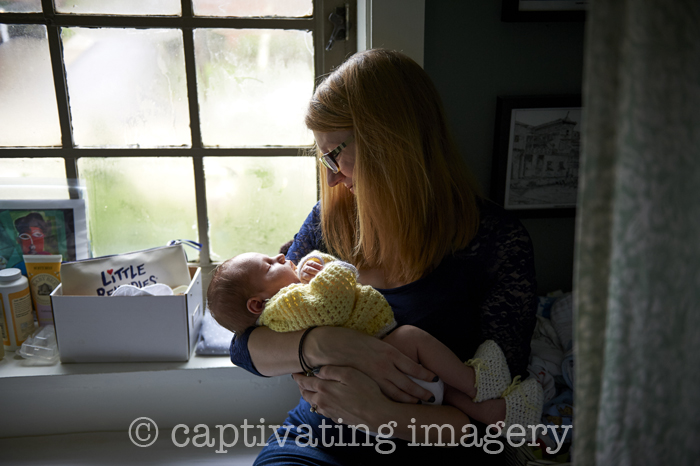 She sure did make that look easy, but the clicks of my camera were stirring him. That happens a lot with a noisy shutter clicking away.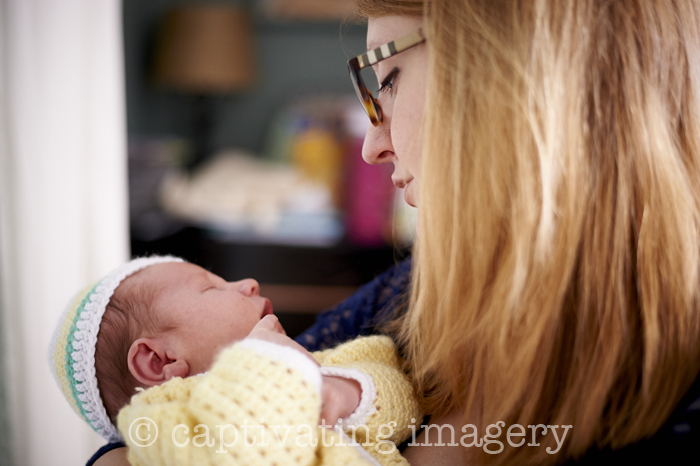 I love this set of black and whites with dad and big brother.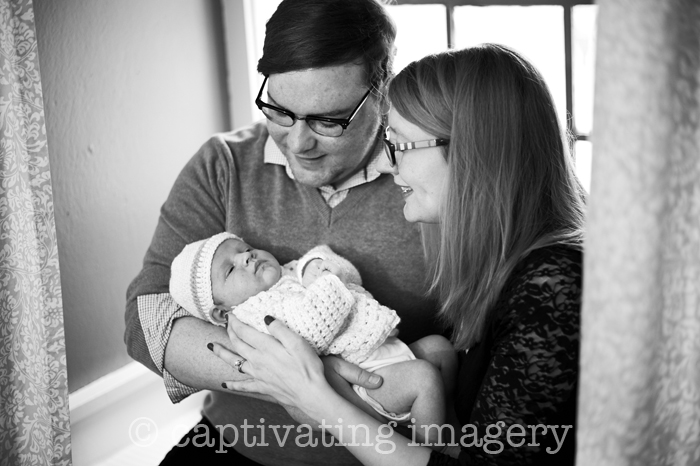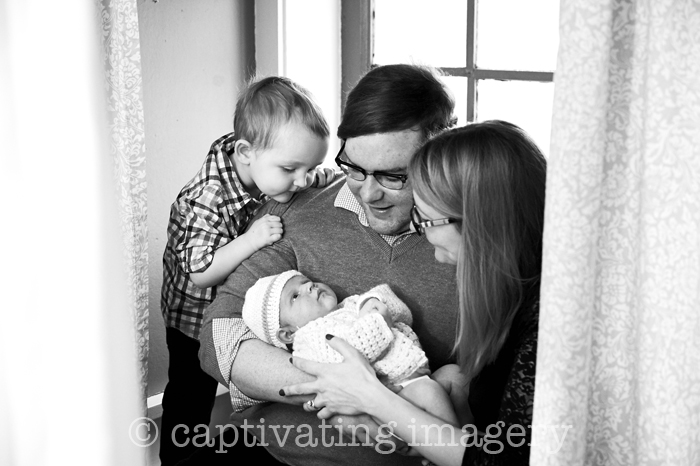 And we finished our session with some shots just outside their front door. What a lovely family! Blessings to you all!