This summer, I've had the pleasure of photographing several families in their backyards and it's been so much fun to capture the sweetness in a space that is special to the family. It leaves me with two thoughts: I hope more families will opt to be photographed in their backyards. And it makes me want to work on my own backyard so that my family can do the same! With beautiful morning light and an adorable family, this latest session was a real treat!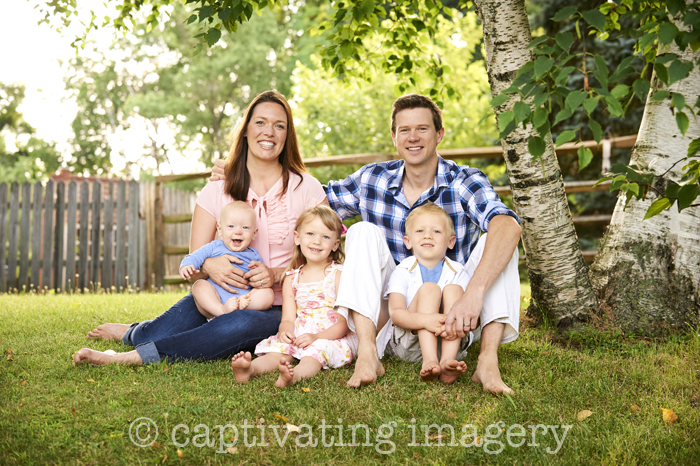 I should mention that these cutie pies are smiling in unison at their grandma and grandpa who were ever so helpful at coaxing some smiles.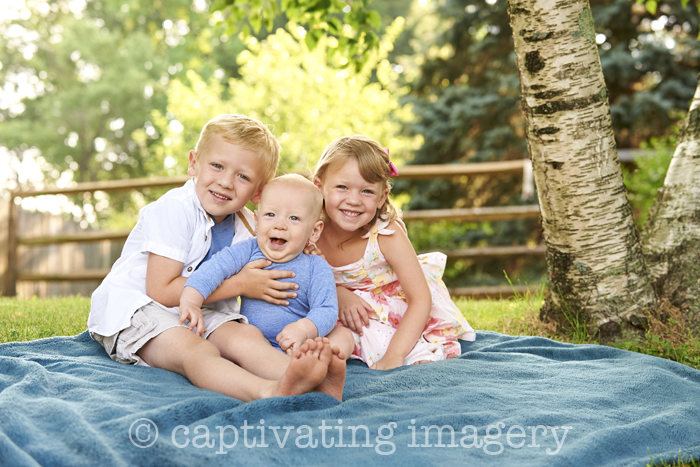 And while I say that this session inspired me to want to work on my own backyard, I should also point out that you don't have to have a perfectly manicured lawn or landscaping for a great space for portraits. Although, this yard had some spectacular spots for photos!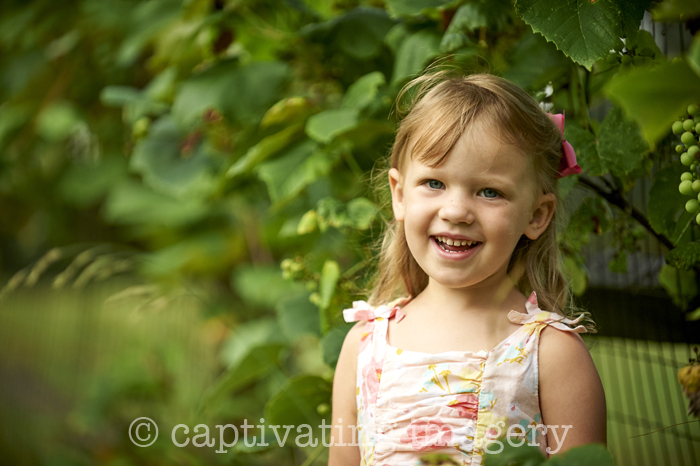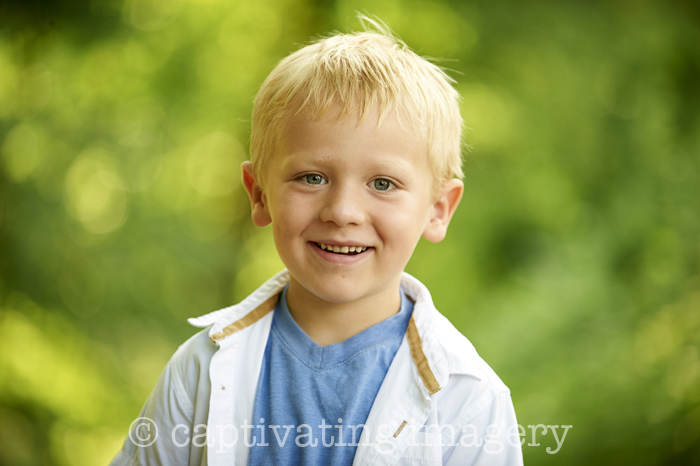 These two in this treehouse. Goodness!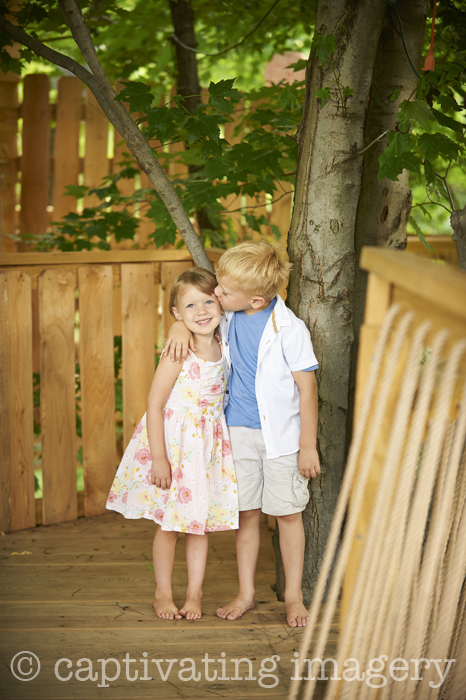 And this little guy's mama knew that he'd need a blanket for photos on the grass because he was ready to eat it the moment they laid him down. I'm not sure if he was excited about the grass or all of the hullabaloo behind the camera! Just kidding, it was his family, of course!