It was an absolute treat to photograph this new family. I know this couple from church and I am blessed to witness their family grow.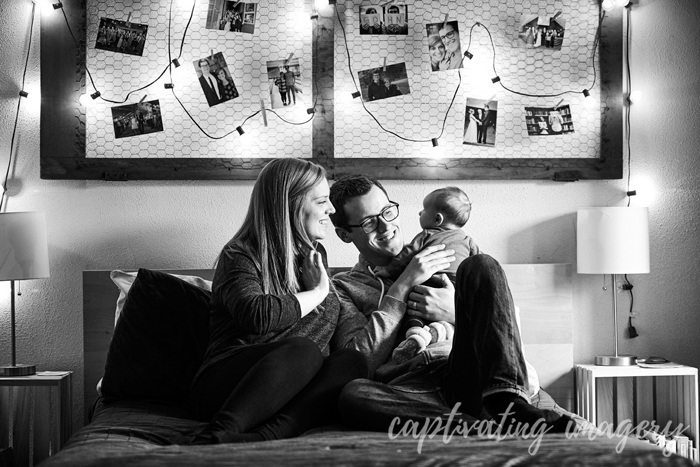 For every session, I try to identify a take-away that I can offer to anyone reading my blog that might be helpful to apply to their next session. Usually it's clearly titled after the colon in the title of the post. And for this session, I really felt the biggest benefit I noticed is that this new mom and dad were totally comfortable with me. Now they have an advantage in knowing me from somewhere else, and hopefully have the sense that I will support them and encourage them in this exciting and sometimes challenging thing called parenthood. But I want the same for every family I photograph and I try to show my support and encouragement throughout the session. So what I'm getting at is when my clients trust that I support them, they can relax and that is very evident in their photos.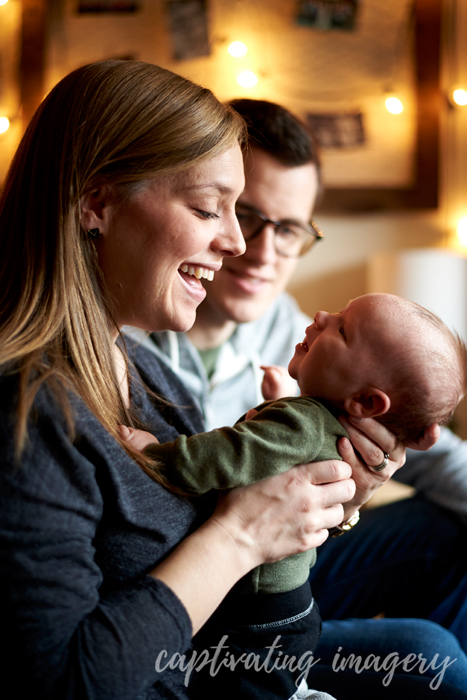 We spend so much time admiring our babies, so it's natural to spend a lot of time doing just that during a newborn session. And I think it shows the love that a parent has when they welcome a child into the world.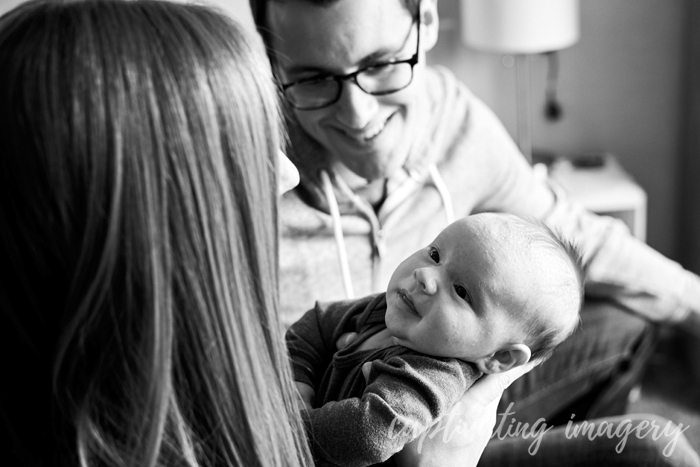 We also spend lots of time lounging on beds or couches because it's comfortable when holding a baby.
This session took place in November on a mild day, so we were able to get outside and get some fresh air.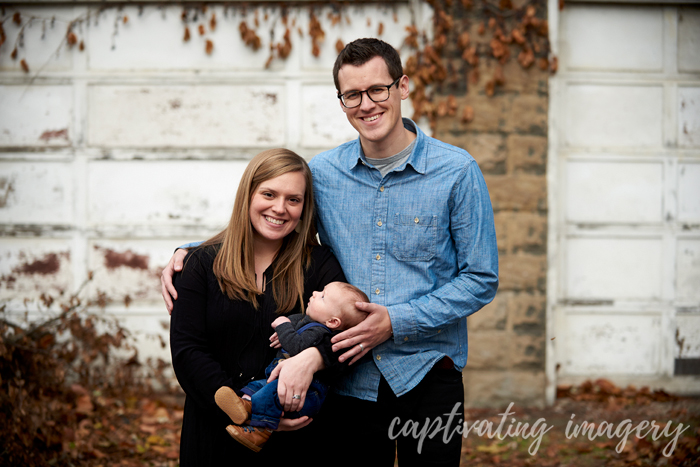 Its so sweet seeing babies look into their parents' eyes.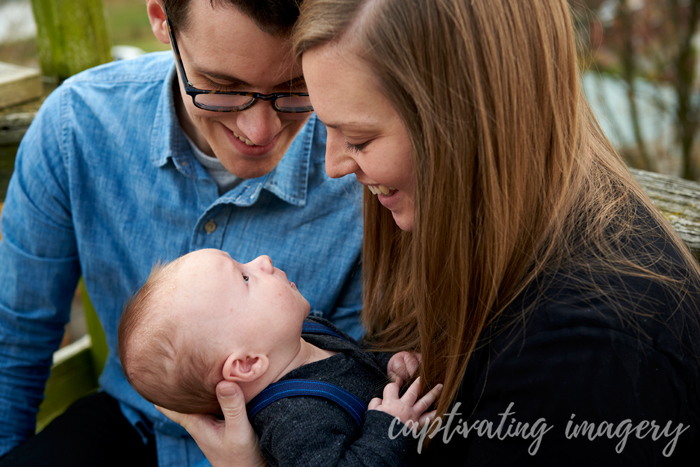 And when the baby turns to look toward the sound of my camera's shutter, I'm always happy to get a bright-eyed close-up.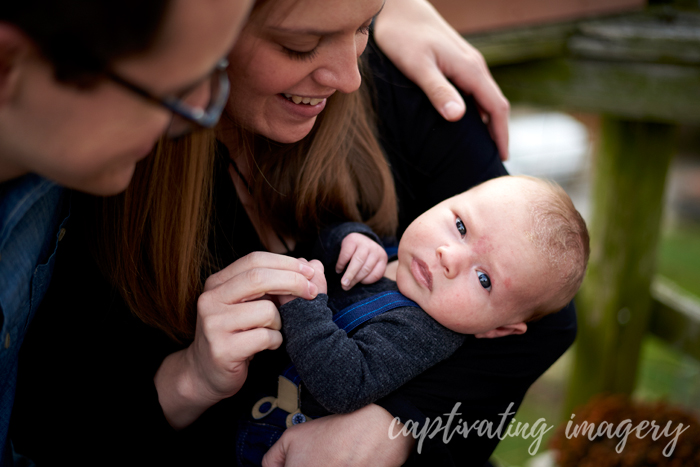 This dad is pretty smitten.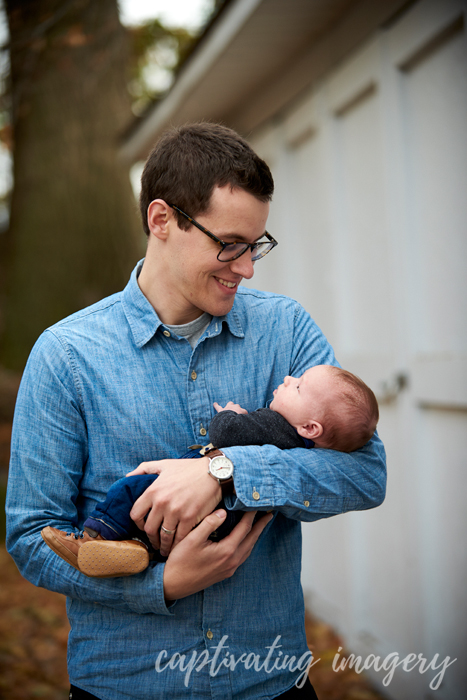 And this little guy is getting lots of love from his mama.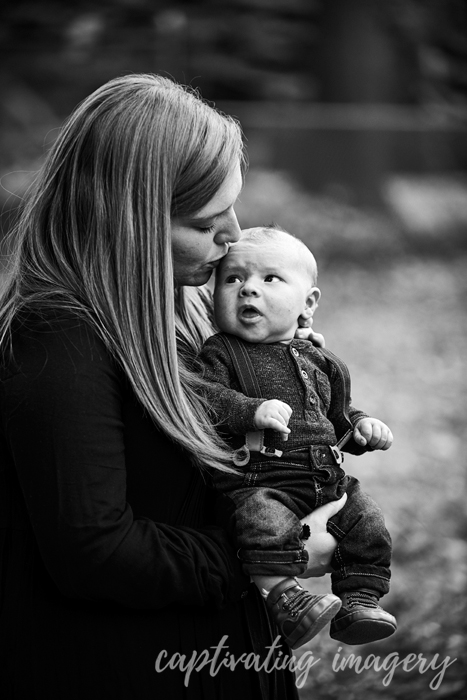 Love this shot of them walking in the alley behind their home!