I know full-well the struggles families face when welcoming a new baby home. I am a first born and have been told how much it rocked my world when my little sister came along and I've been able to witness it all over again with my oldest son as well. It's really tough for some kids and when it's tough for a kiddo, mom and dad are feeling it too. We have this crazy mix of emotions wanting to love on the new baby and protect our big kids from feeling left out. I'm sharing all of this personal experience because this darling family had a big sister who had mixed emotions about her baby brother's arrival like so many of the older siblings I've photographed during newborn sessions. I guess you could say, a photo shoot has a way of bringing it all out and I'm sensitive to that.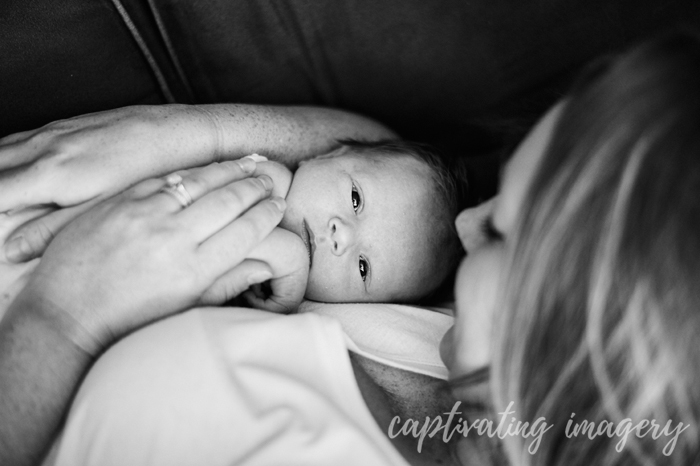 I have a few things I like to do to help older kids feel special. First, I like to say hello and build a little rapport. And if they're willing, I take a moment to photograph big sibs all by themselves or with a parent so that they don't feel like it's only about the baby. Then I ask them to kiss the baby and give them a lot of praise for being a good sibling.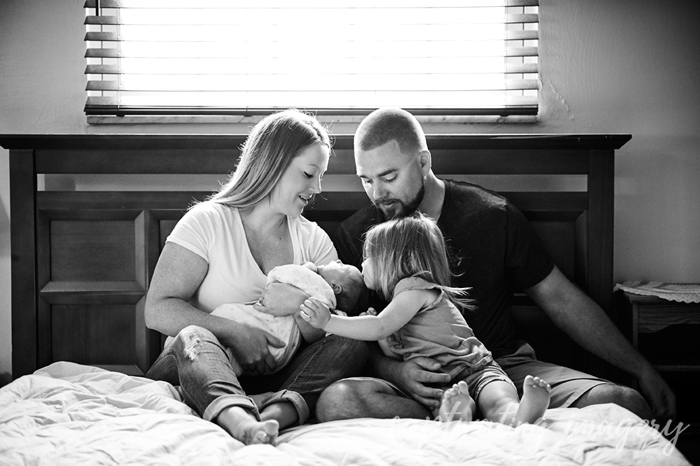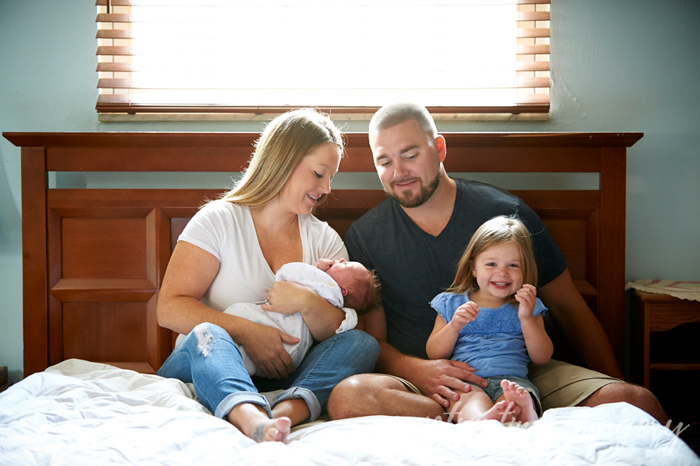 And on this particular session, the big sister wanted to wear mommy's lip gloss and her mama approved, so we captured this sweet and funny moment. Luckily, mama had make-up wipes on hand!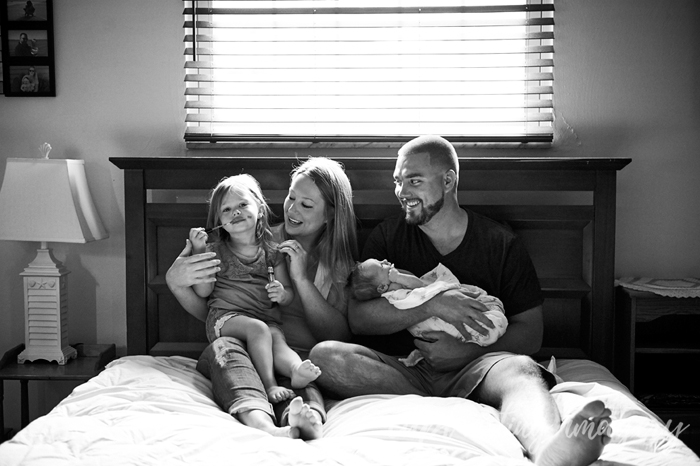 Now that we could check off this very important family portrait, I could shift my focus to this sweet baby boy.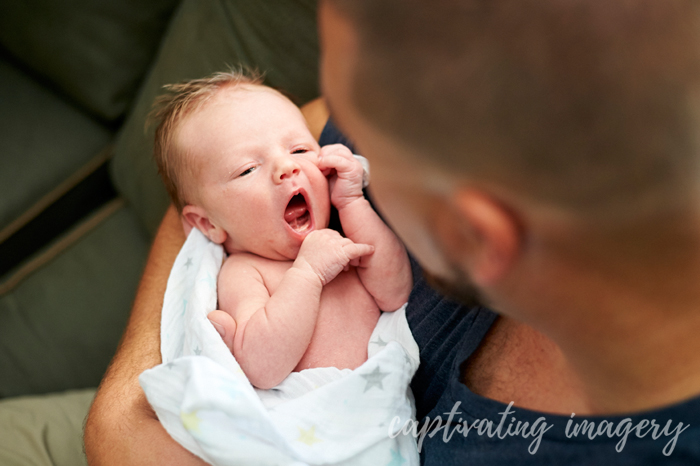 Really love the sweet simplicity of this bright-eyed boy on his mom and dad's bed. Congrats to this precious family!