So excited to share the newborn photos that I mentioned in my post about Sara and Nick's maternity session. What a sweet little baby! And I love it that Sara kept it simple and swaddled him in a muslin blanket. No need for a coordinating outfit—he is adorable as is!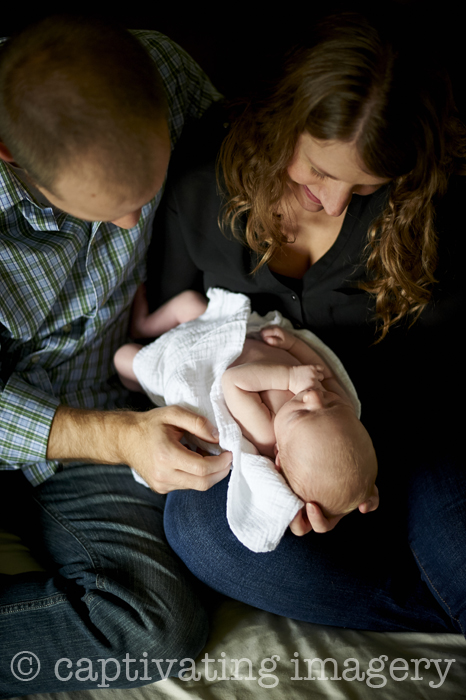 I love this shot of dad, baby and dog. This cute dachshund is learning to share laps and accept that he is no longer the center of attention. And props to Nick for being able to manage them both!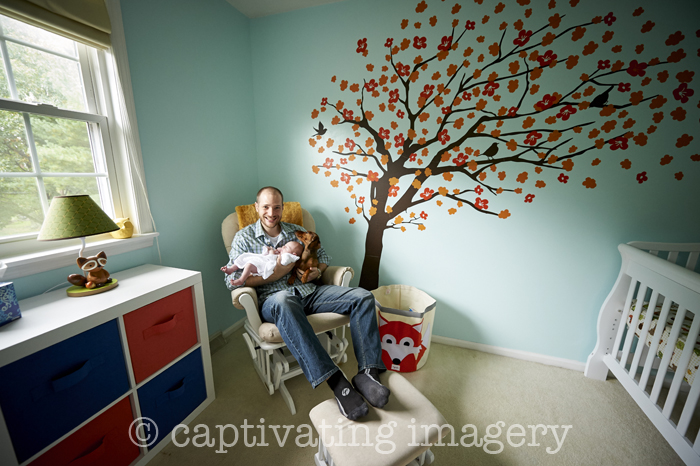 Oh, the sweetness!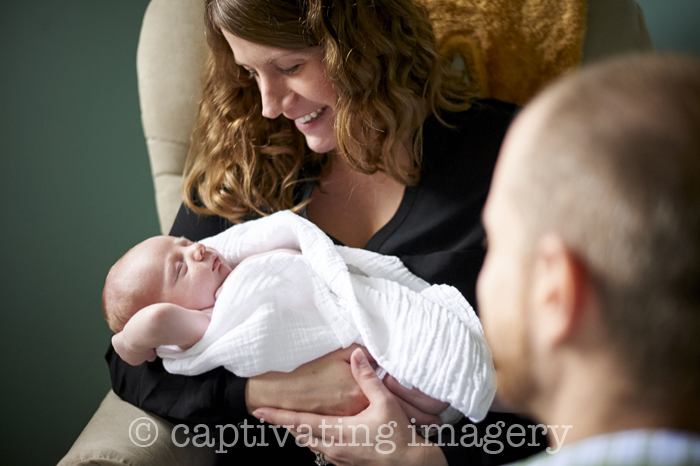 Here's their first family portrait: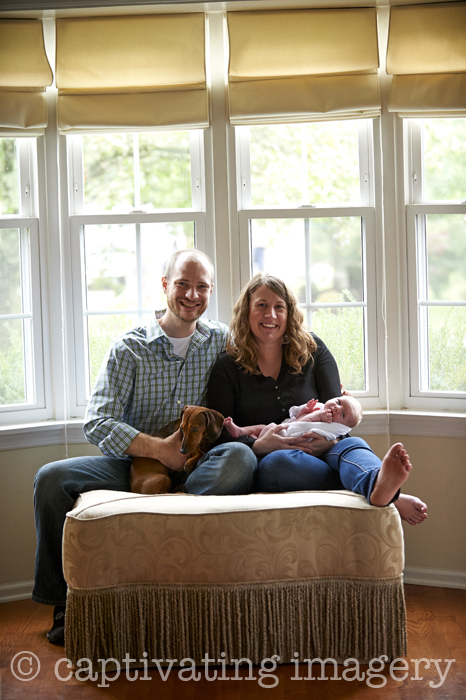 I just love how this doggie is looking over the baby too!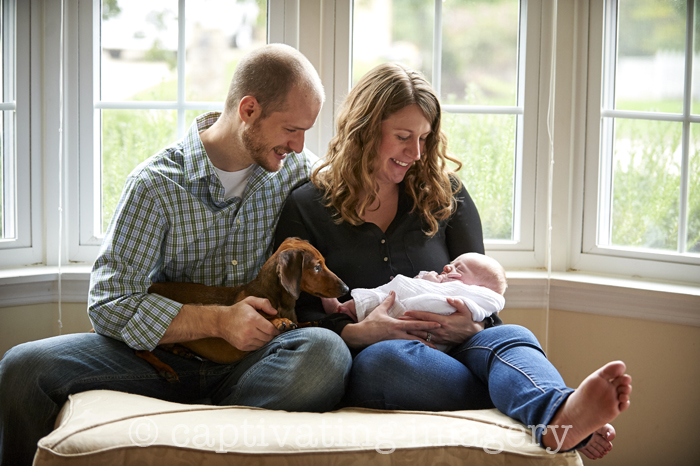 I haven't met a baby yet who didn't love this basket.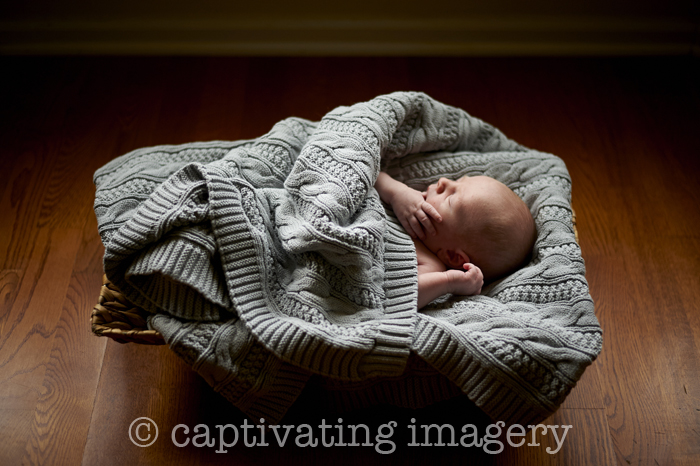 Wrinkly baby feet are the best!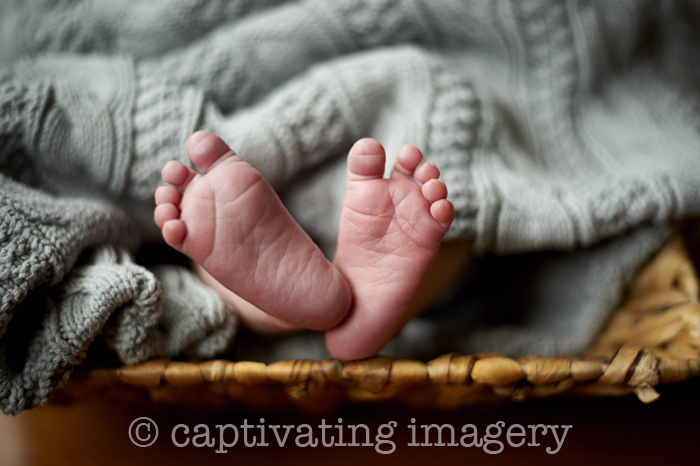 Congratulations, mama and dada! Blessings to you and your beautiful family!