Most newborn sessions are scheduled before the baby's arrival, but it's easy to let scheduling your newborn session fall by the wayside in the midst of the chaos of getting ready for your baby. And luckily, when this mama had her baby and knew it was something she had to do, she contacted me and it was perfect timing as I just had a session reschedule that upcoming weekend. Normally, I recommend scheduling maternity and newborn sessions during the second trimester. We don't know when the baby will come, but at least I can get the due date on my calendar as I can only take a limited number of sessions each month. Anyway, enough about that, check out this sweetness!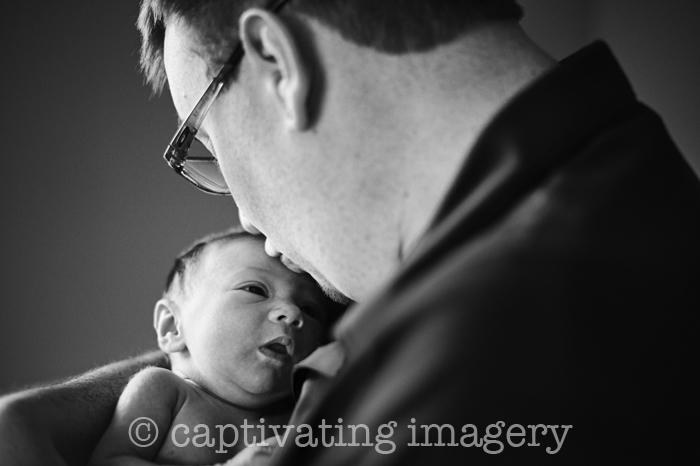 This family just moved into their new home and they were excited to see this space in their living room come together. And what better place for a portrait than on the couch!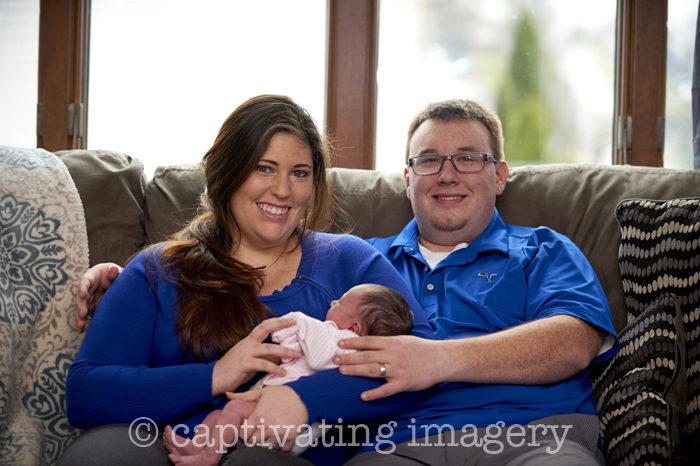 Really love this perspective from above.
How sweet to see a baby looking back up at her parents!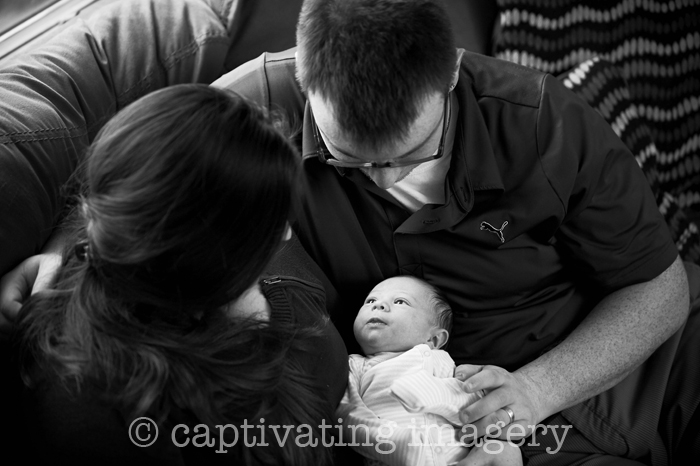 This large dining room window offered lovely light for some lifestyle portraits.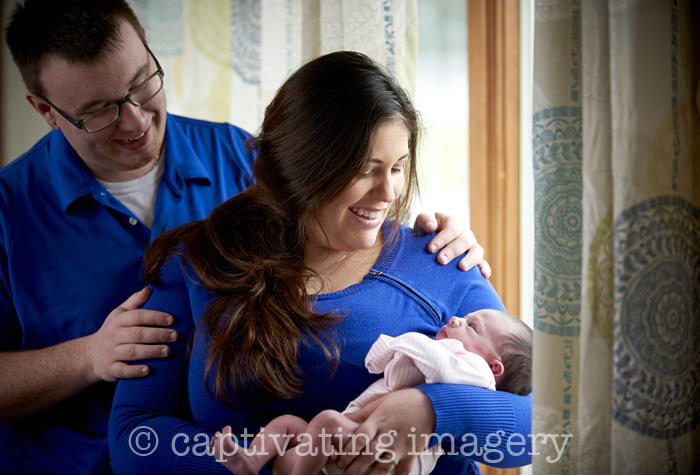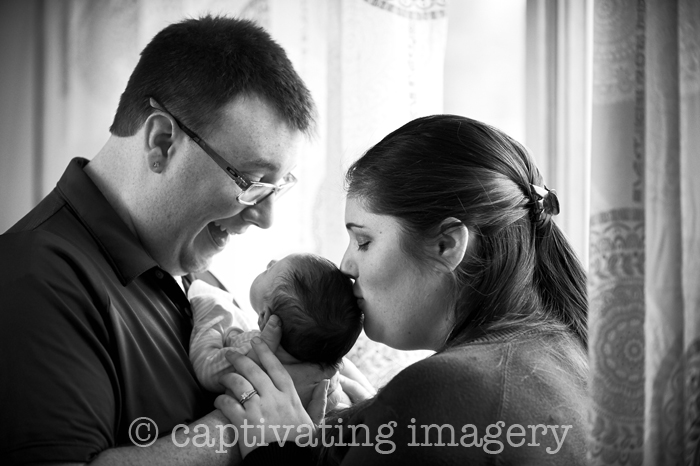 And I love to focus a bit on the mama. Isn't carrying and birthing a child, regardless of how you do it, a tremendous thing to come through? I love seeing the fresh sense of accomplishment in a new mom's face. So beautiful!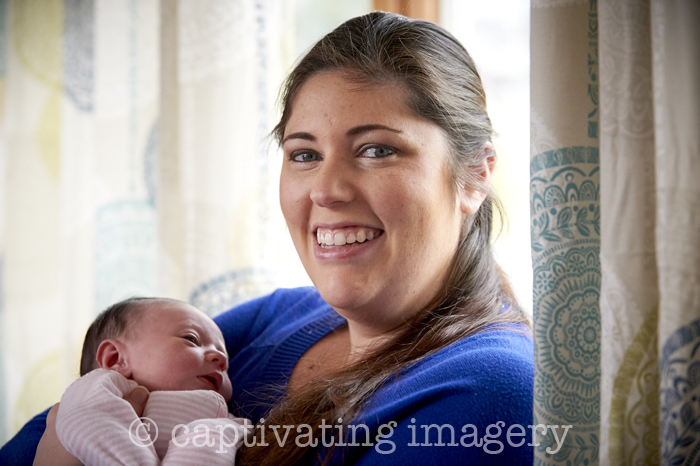 One one more kissing shot. Counting a mama's kisses is like trying to count grains of sand.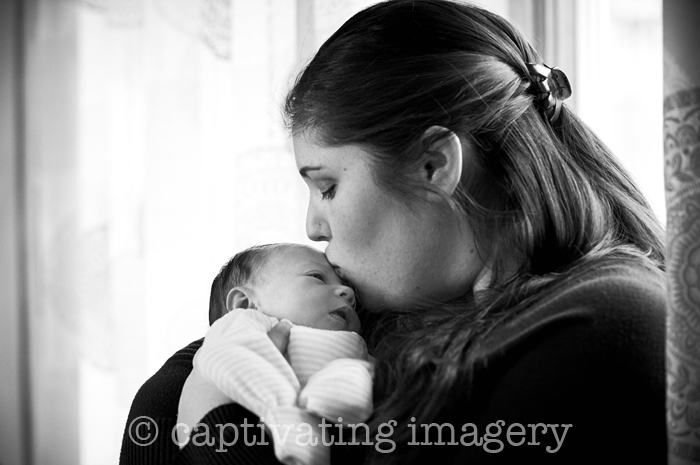 Congrats sweet family on your beautiful baby girl. Many blessings to you!