When it comes to spending time away from my main job as a mama, there are few things I enjoy more than photographing growing families. This in-home session with Ronnie and Brad was no exception, because I love to document the time before a baby arrives. I feel like you can see all of the hopes and dreams in the eyes of expectant parents.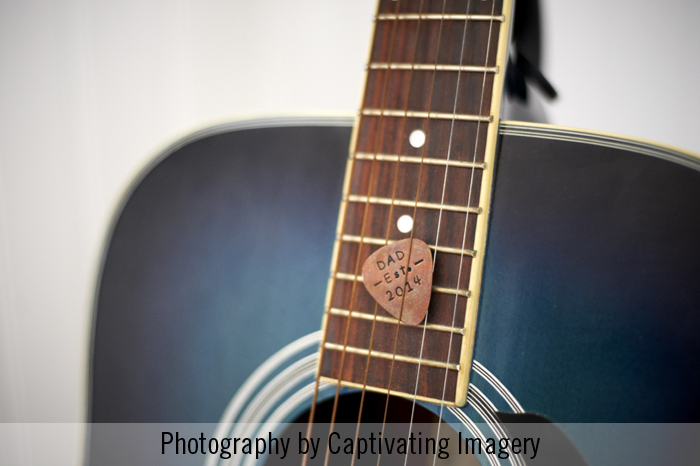 It's fun to see all of the details they pull together to celebrate their baby on the way!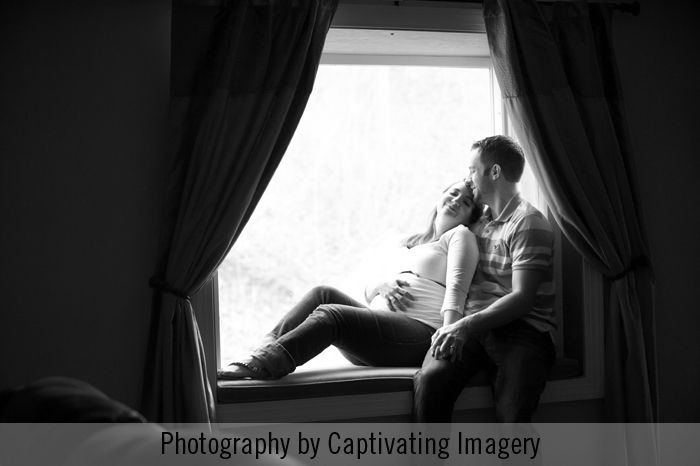 This photo above reminds me of a sonogram image because of the pattern of white surrounding them as they sit in the corner of this window seat. If it's just me, I chalk it up to staring at the images as I was narrowing down my choices to share in this post.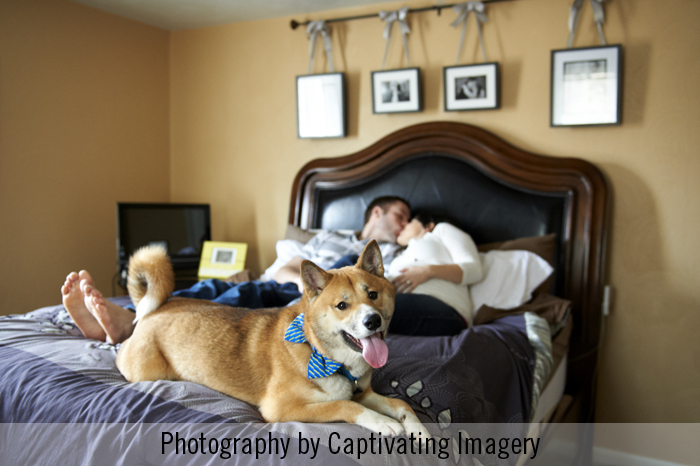 If you're a dog owner, then you know that no session is complete without a shot of the fuzzy child with four legs.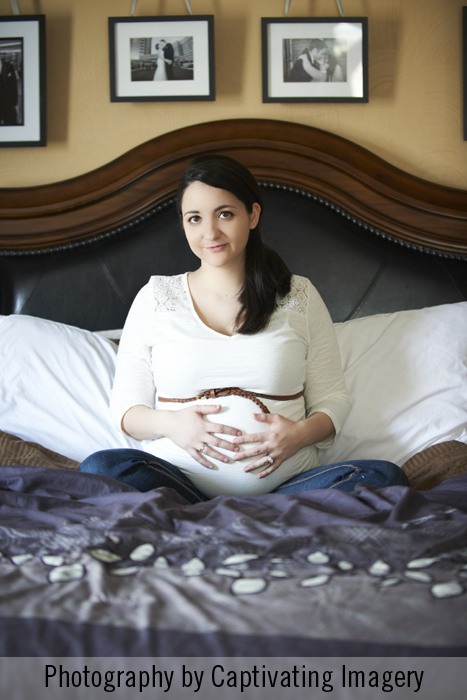 Isn't she glowing?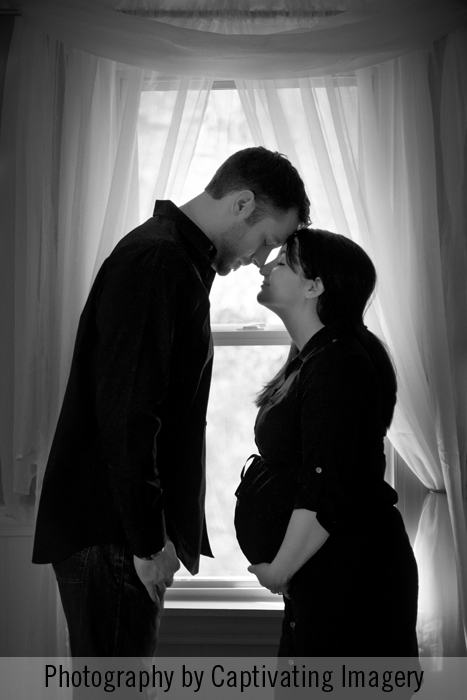 And here's one last detail that I just can't resist sharing – daddy serenading his baby.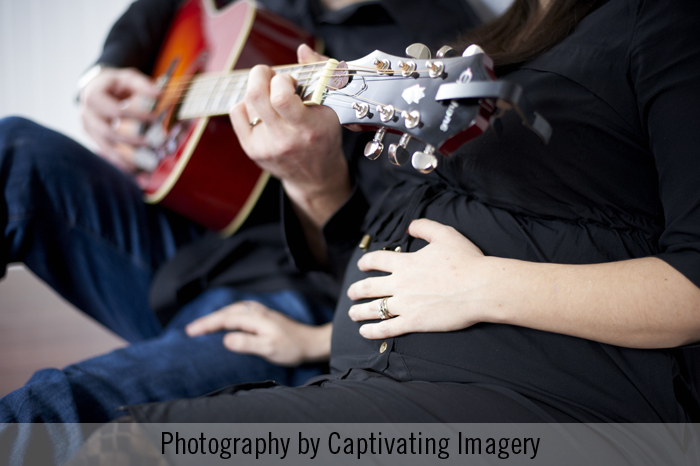 Photos of their sweet baby girl are up next!