This recent wedding was tons of fun and I think the bride and groom will look back on it with many fond memories. The day started with your usual pre-wedding hustle and bustle, the ceremony was sweet and heartfelt and the reception was joyous with a full dance floor thanks to music by the Bachelor Boys Band. But, let's start at the very beginning (or at least, the time my coverage started!) with the bride in her gown from One Enchanted Evening in Zelienople, Pa. And the bouquet, which is better seen below is by Hearts and Flowers Floral Design in Hampton, Pa. The flowers were truly lovely!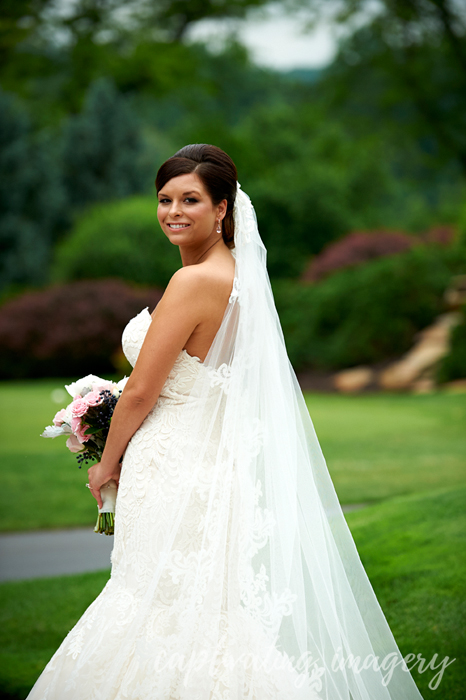 I love it when brides turn the corner to walk down the aisle with a lowered gaze. It's so bashful and bride-like. Then she looks up and sees the room full with adoring guests and her groom anxiously awaiting her at the other end.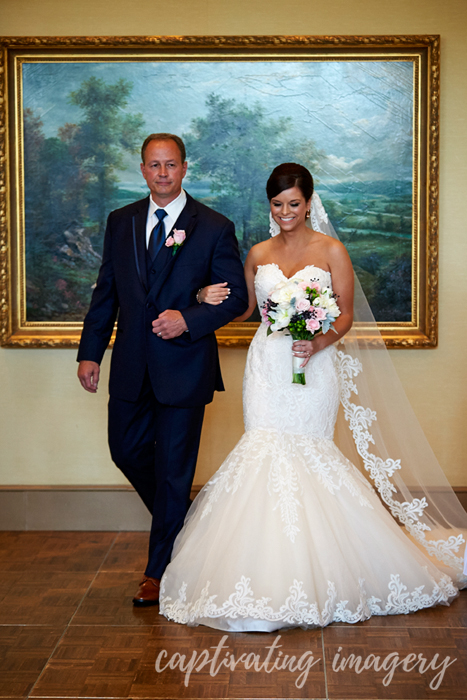 Their vows were sweet. And having been married for 10 years myself, I feel there was a lot of wisdom in the wording they chose. It might seem funny for a photographer to share an opinion about that, but I felt like saying a big amen!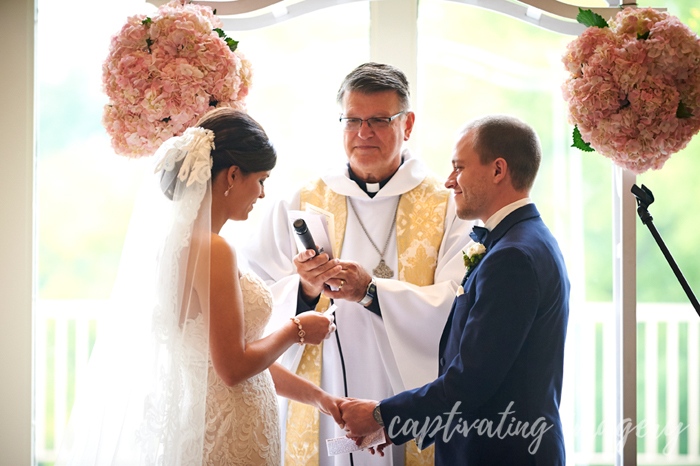 The Valley Brook Country Club is an absolutely lovely venue for a wedding. The ceremony was supposed to take place outside, but it rained the night before and the grounds were pretty soggy, so they used the reception space for the ceremony and transformed it for the reception during the cocktail hour – impressive!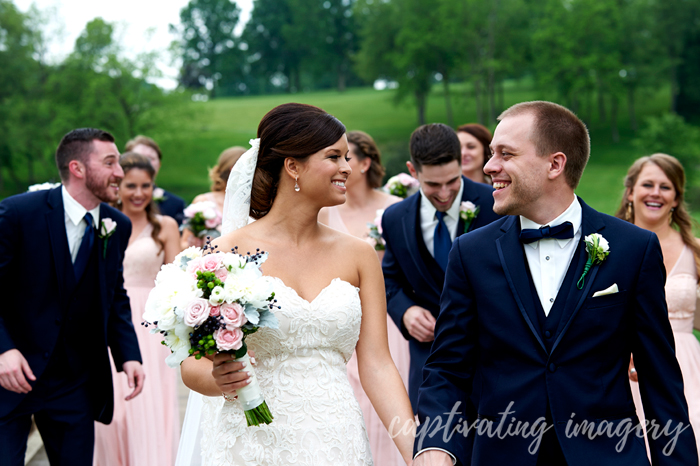 Love this line-up of the bridal party on the bridge and I think they were having fun with it too.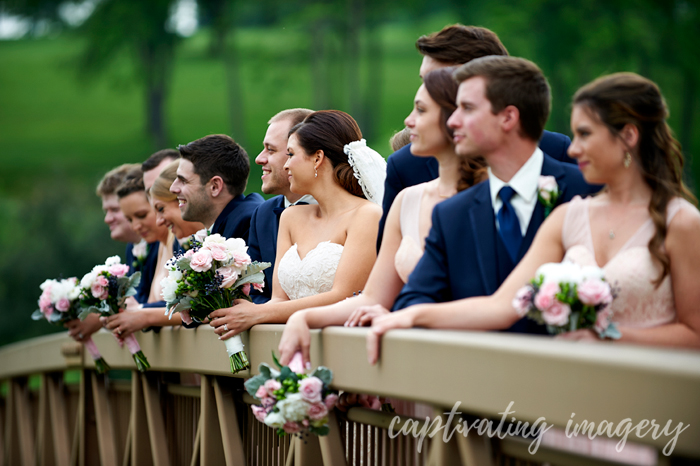 Look at how he embraces her! Such a lovely couple!
I can't take any credit for this fun shot. It was their idea and so much fun!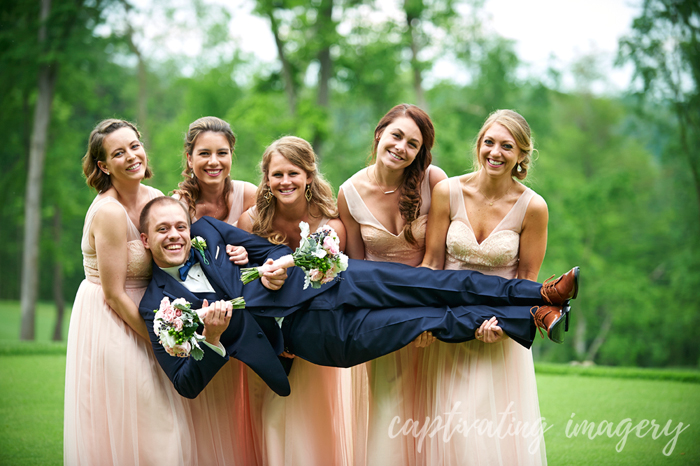 Seeing the way a bride and groom look at each other can really make a difference. Just love the expression on his face!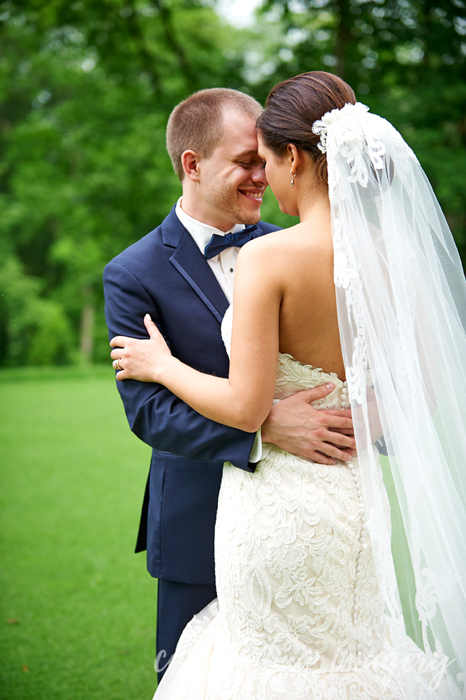 Love seeing her cathedral veil outstretched in this shot, but even more the feeling between these too.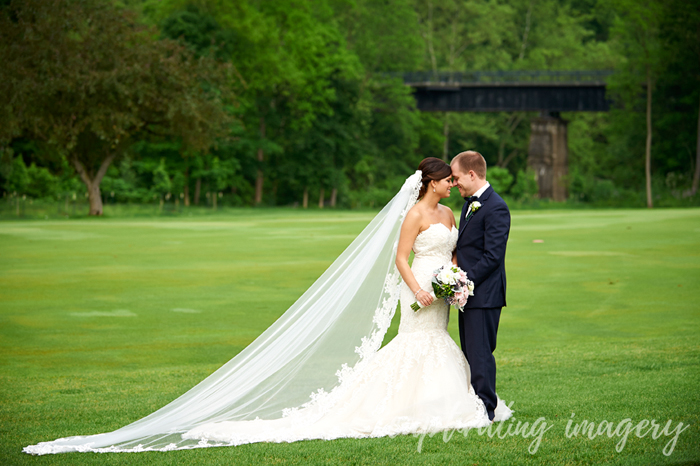 The toast had lots of laughs and sentiment.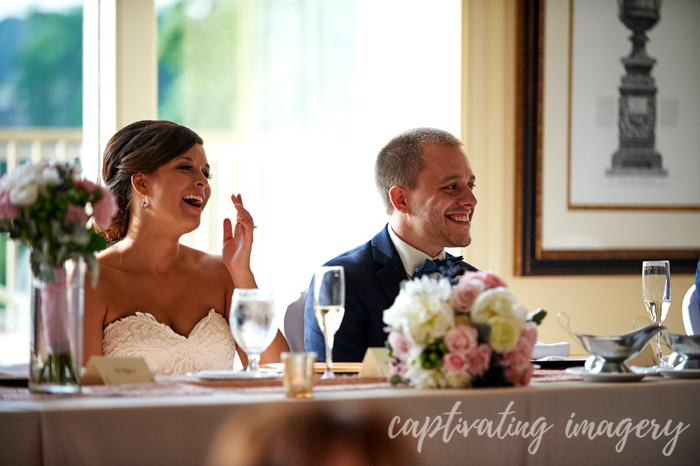 Some quests requested the bride and groom sing one of their karaoke classics and they obliged!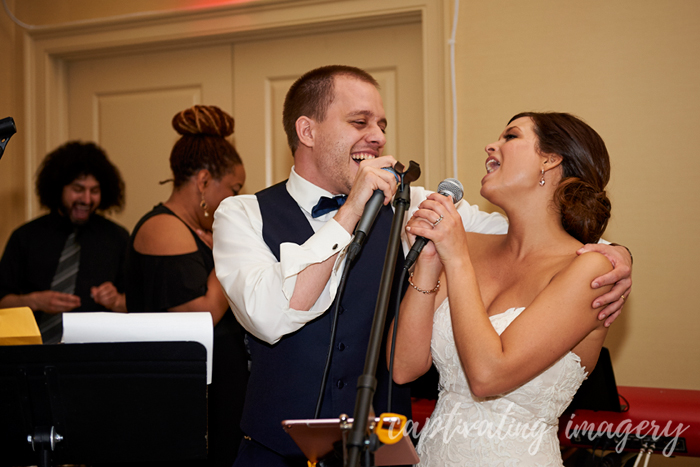 This is one of my favorite shots of the night. It's just about the last song, Sweet Caroline, and everyone was into it!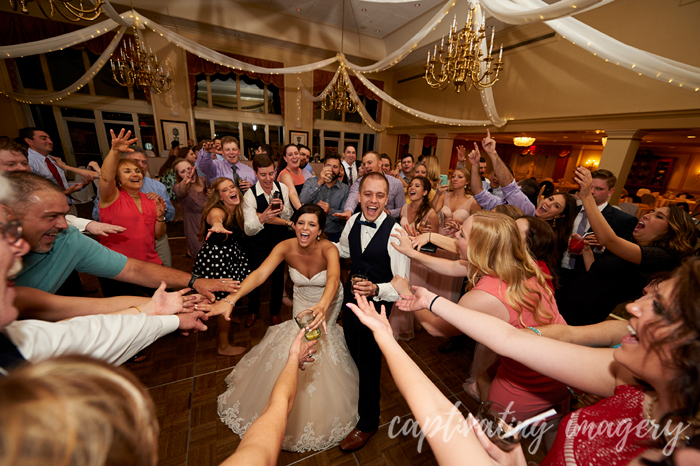 Congratulations and blessings to this happy couple!