A very good place to start! This session took place when this wee one was just 7 days old. And she was awake for almost the whole hour and was so content! We started in this family's gorgeous foyer. It had ample window light and lots of room so that I could back up and use my favorite lens.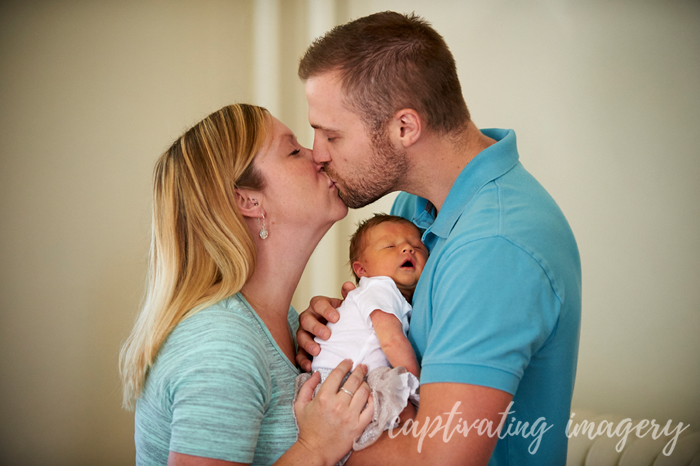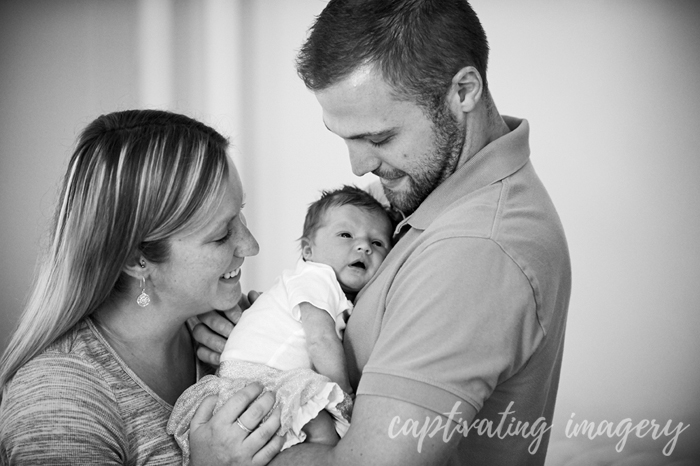 It's so sweet to see parents swoon with delight when their baby yawns.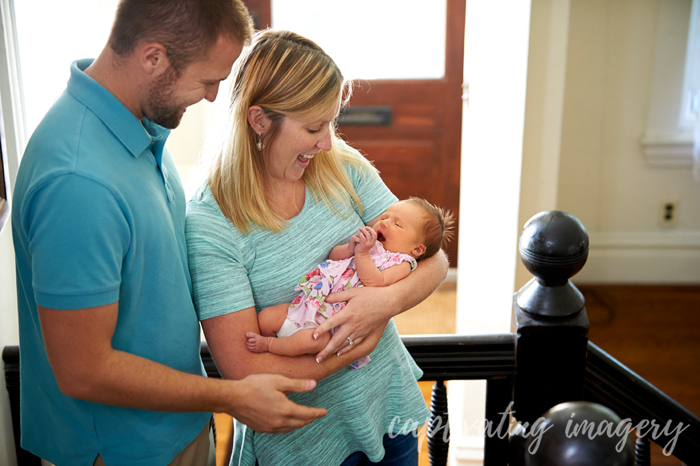 This might be my favorite shot of the session. I love seeing their faces so close together—the loving kiss of a mother and her baby so contented in her arms.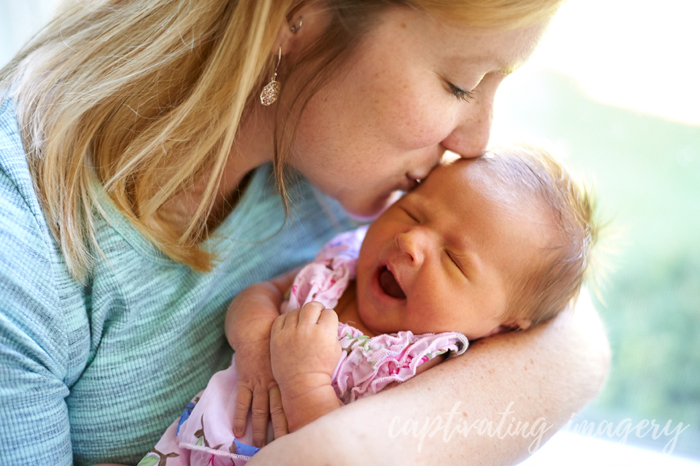 We moved out to their front porch on this unusually cool day in August. Just look at that sweet pouty face.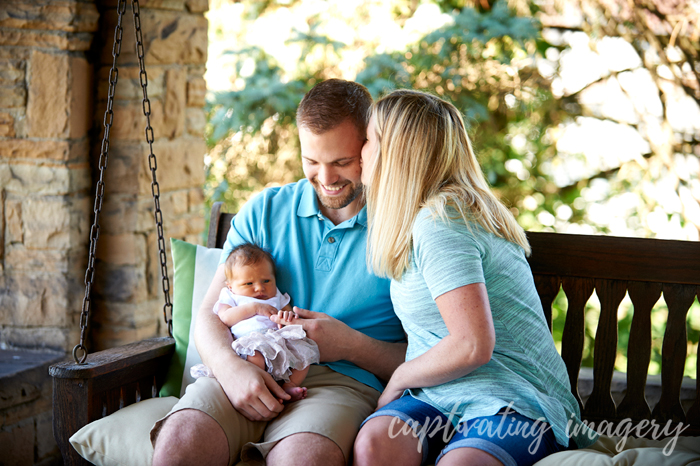 I love how the light highlights her features while she rests in her daddy's hands.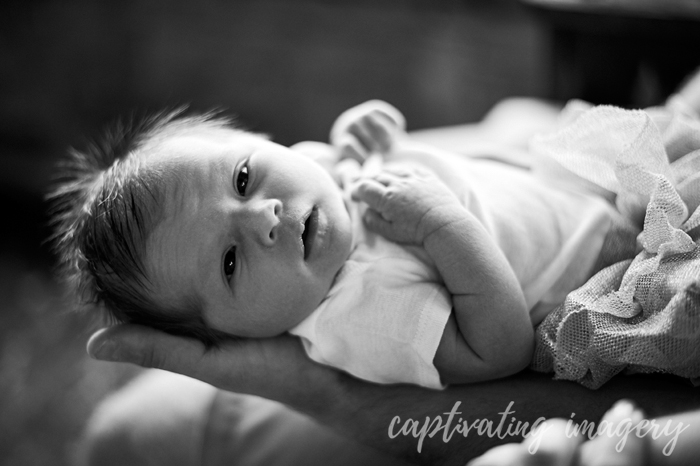 And this lovely nursery is going to be home to some wonderful memories!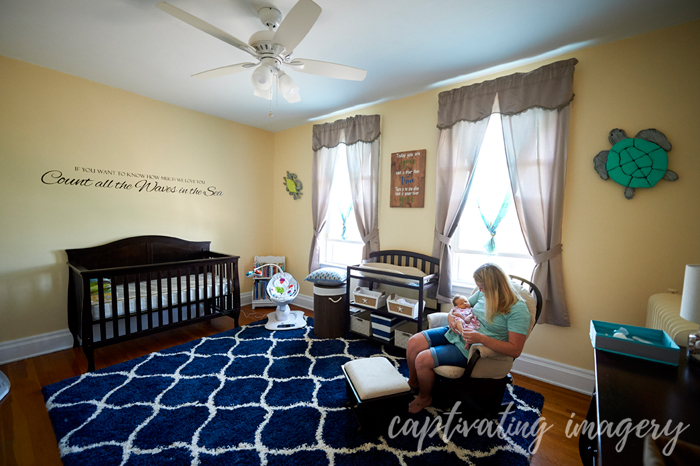 At just seven days old, it's hard to stay awake long. So this sweet slumber is a perfect conclusion to our session.
Congratulations and blessings to this sweet family!