Here's another wedding from last season. Crissy and Jason were married in June in the town where they both grew up, Hermine, Pa. It's a small, quiet town about 40 minutes outside of Pittsburgh. And it felt like we were far from the city in the beautiful countryside. We started at Crissy's parent's home and spent a few minutes photographing the bride in their sun room. Here's a favorite shot by Alex.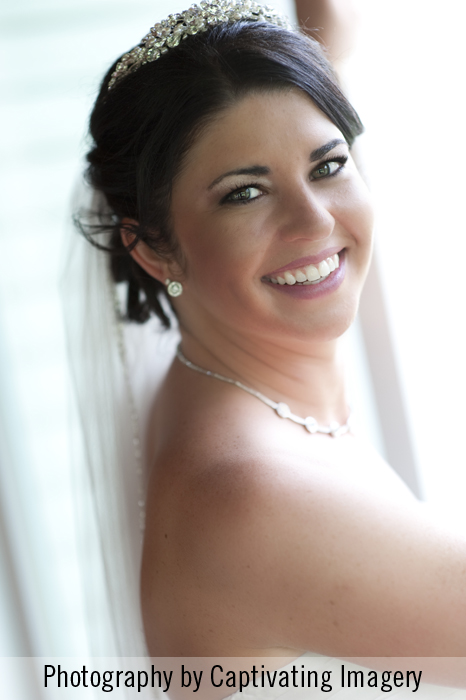 I wish I had taken a general shot to show that she is standing by a screen door in that shot above. It's hard to tell where she is, but Crissy sure looks stunning in that window light. Here she is again with her bridesmaids as they walk down the long drive to their limousine.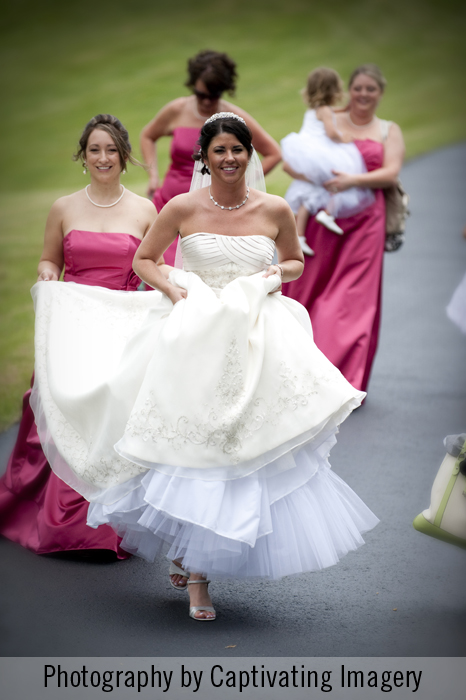 Crissy loves horses so her mom arranged for a horse-drawn carriage to whisk them away from the church to their location for portraits after the ceremony.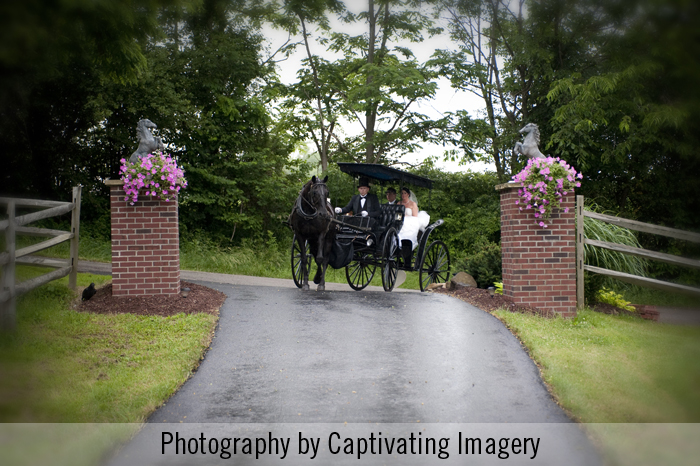 When they entered their reception, Crissy and Jason wowed the crowd as he spun her across the dance floor. It was very Fred and Ginger and I loved the change of pace for introductions from the usual pop or hip-hop tunes that are played when couples are announced.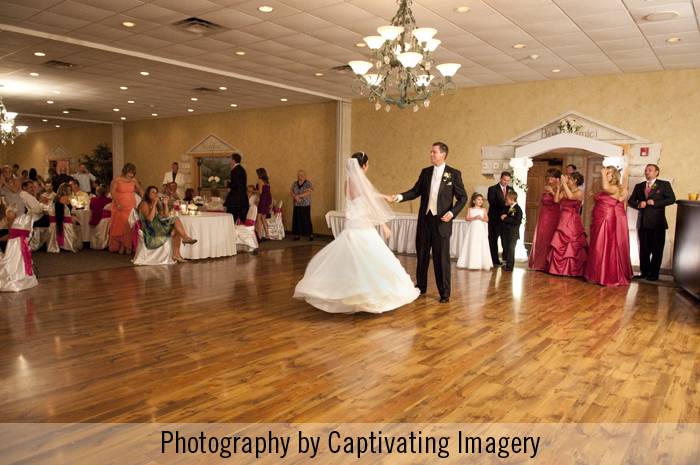 And here's another favorite from the dance floor. Their first dance had so many sweet moments. They seemed to forget they were dancing in front of all their friends and family and just really enjoyed each other's company.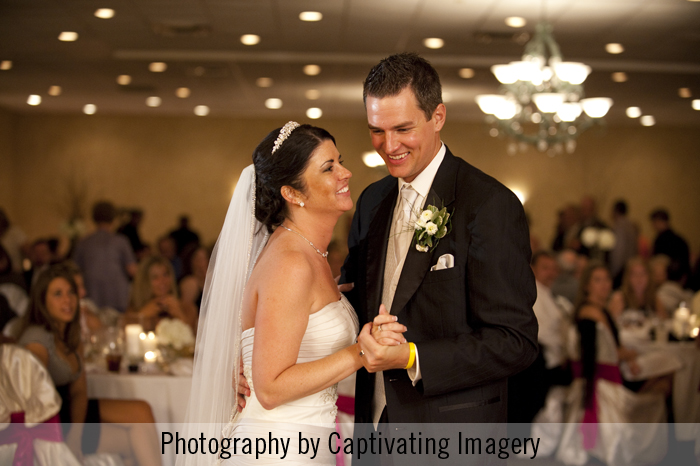 Well, my 2011 wedding season kicks off this week when I second shoot with Gene Yuger of Photorise Photography. I can't wait! I hope to squeeze in a few more recaps from the last wedding season as things start to heat up this season.