Samantha and Chris' wedding had lots of charming details. They had a sense of whimsy that really complimented the barn. From the playful color scheme of pink and green, to the centerpieces filled with tubes of candies that doubled as favors—the details really came together in a fun way.
Here's what their centerpieces looked like. Under the pom poms were tubes filled with a variety of candies.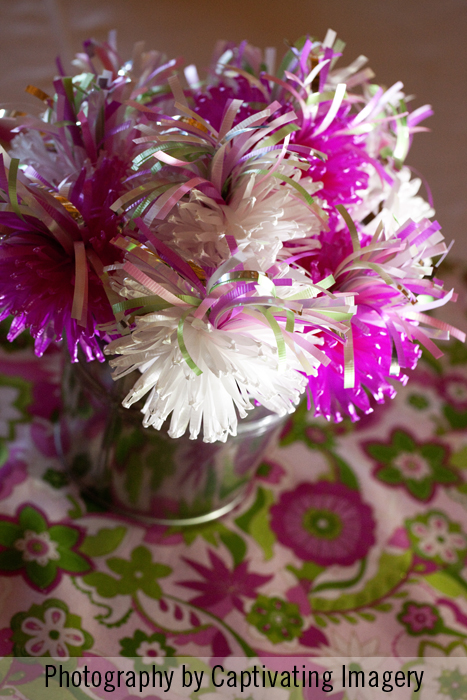 I like this photo by Pamela Marie who second shot with me that day: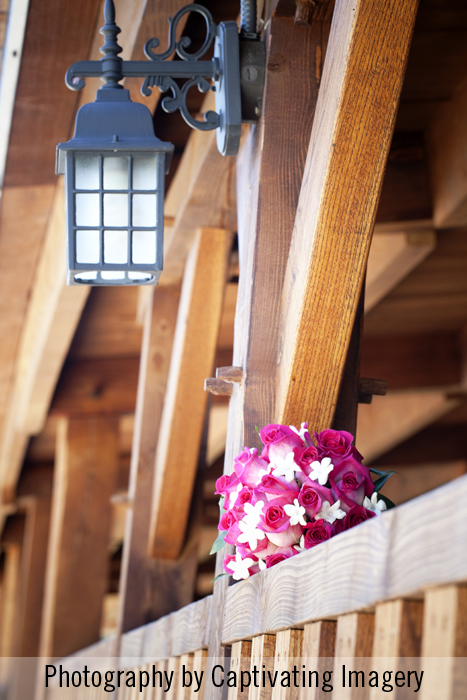 Samantha wore these killer shoes with her gown.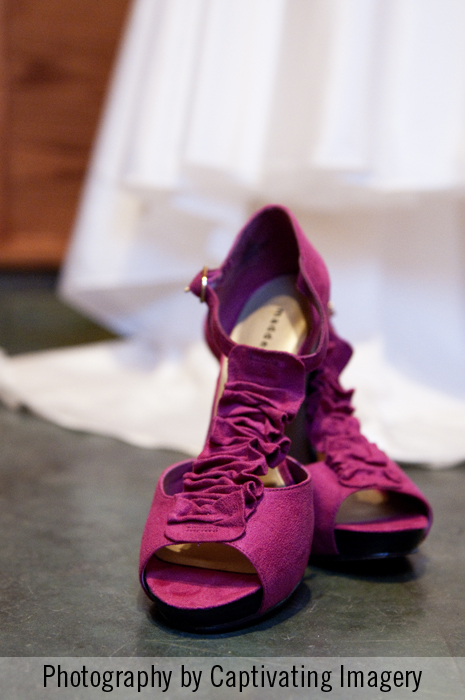 This cake was really nicely done. I didn't get the details on the bakery, but wish I would have.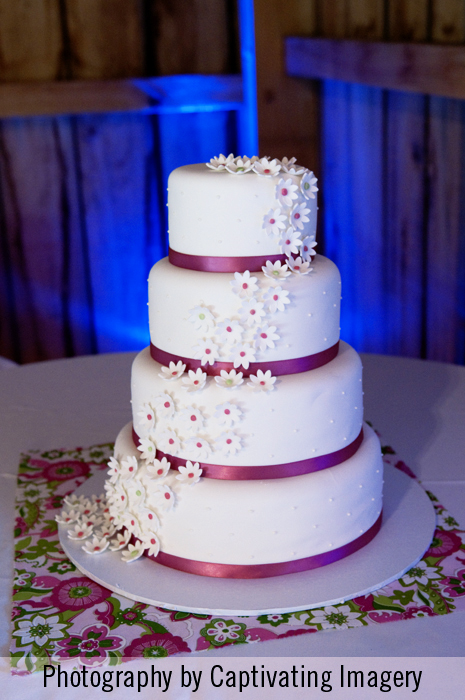 When possible, I like to linger near the bride and her father before they walk down the aisle. I've found that most dads come up with something funny to say to interrupt the pre-ceremony jitters.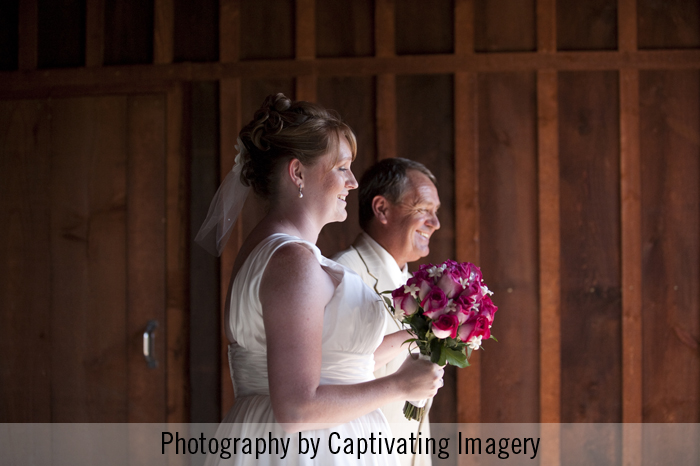 The ceremony took place in a large gazebo behind the barn.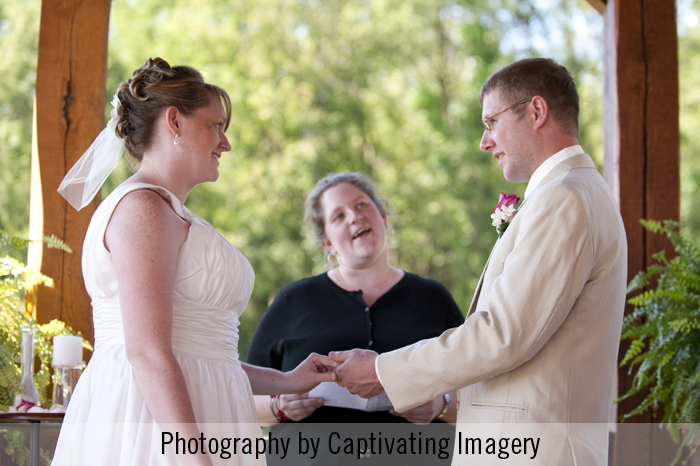 This is another one by Pamela. I really appreciate these types of details while I'm focusing on posing and photographing the couple.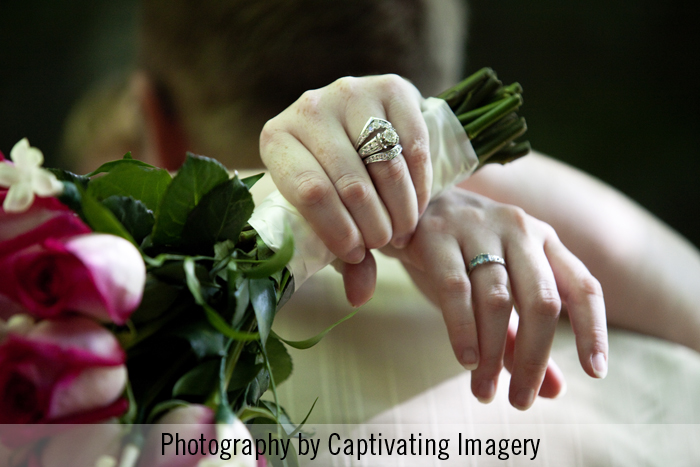 This one was taken while they walked back to their car after our mini session at McConnells Mill.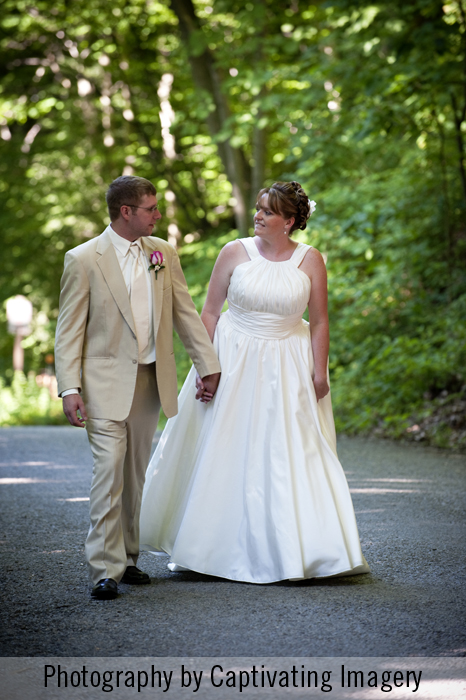 I love their expressions in this one. They were having such a great time. Their wedding party was egging them on to smash cake in one another's face, but Samantha and Chris weren't having it. They were just as sweet as the cake itself.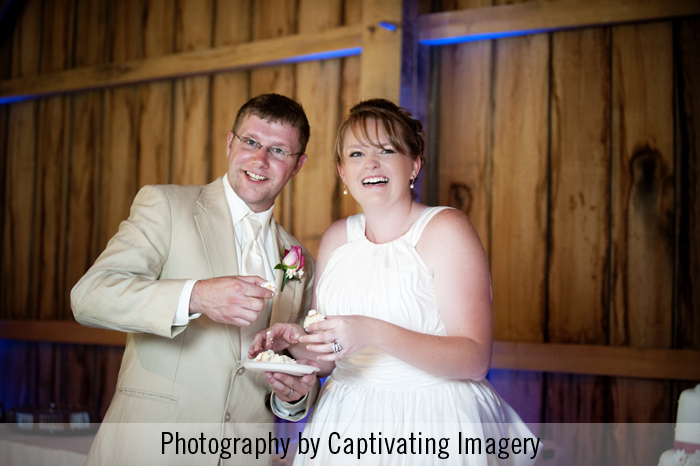 I think this photo of them walking back to the barn is a good way to conclude the day. You could tell they were enjoying a little alone time as they made their way back to the reception.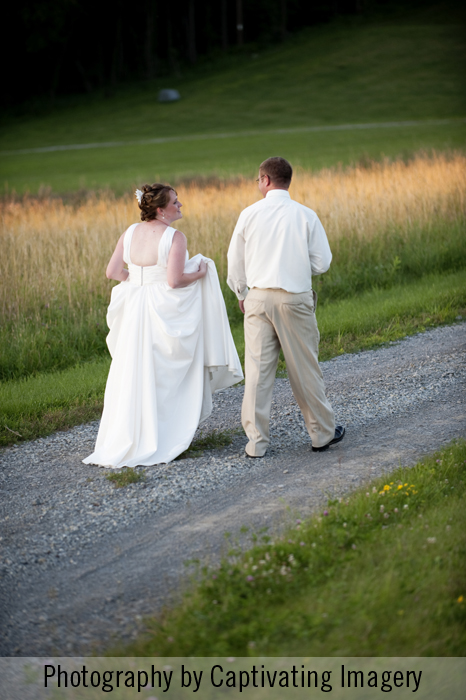 Samantha and Chris, thanks so much for the opportunity to be a part of your day! Many blessings to you and your marriage!