Alex and Jon were married two Saturdays ago at Ingomar United Methodist Church with a reception at Greystone Fields in Gibsonia, Pa. This fun-loving couple planned a lovely day and enjoyed it to the fullest. I started with Jon and the guys and while they were very hesitant to have a female with a camera in the room, it didn't take long for them to get comfortable and ham it up. Jon's best man is just outside the frame on this one, egging him on. When guys can have fun like that it really sets the tone for a great day.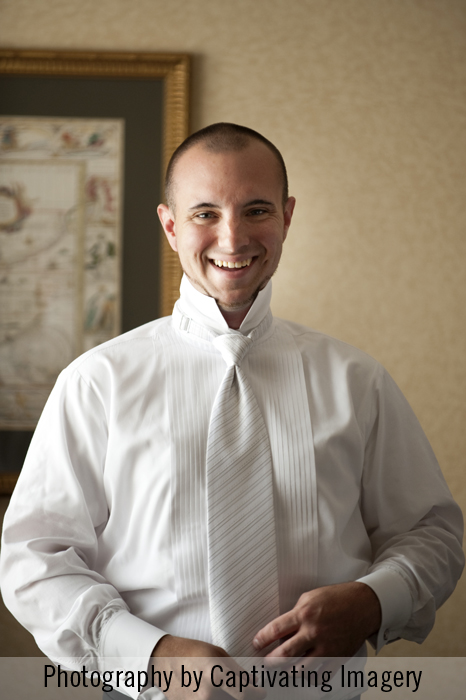 Meanwhile, Alex and the ladies were busy bees perfecting the finishing touches.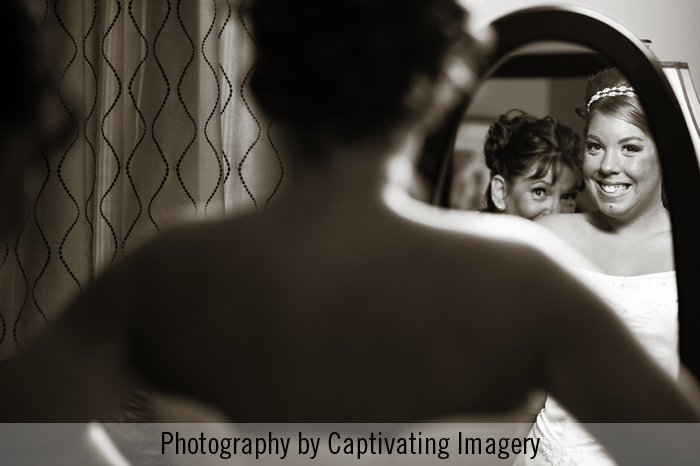 I love these shoes. They're so my style. Just not my size…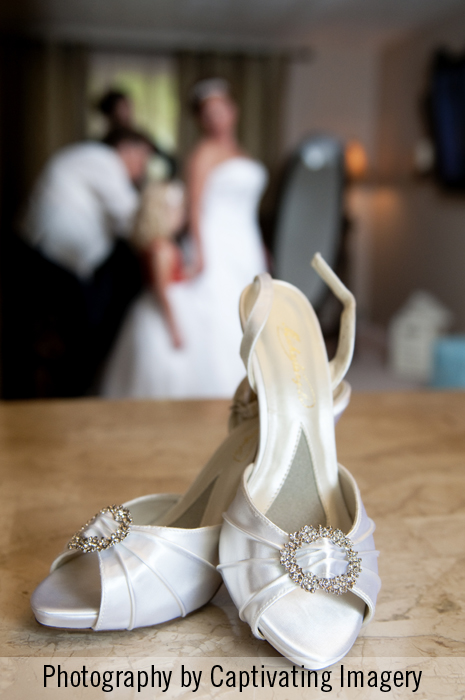 Here's Alex looking gorgeous at her dining room table. Alex and Jon just recently bought their first home and they did a fabulous job decorating and furnishing it.