Here's a fun engagement session with Colleen and Jeremy who were married in October. This one just slipped away from me a few months ago because I finished these images and delivered them in the midst of the wedding season, so I'm just getting around to blogging about their session now. Colleen and Jeremy wanted to start at Mt. Washington to be photographed with the view of the city that brought them together in the background. The college sweethearts met while studying at Pitt.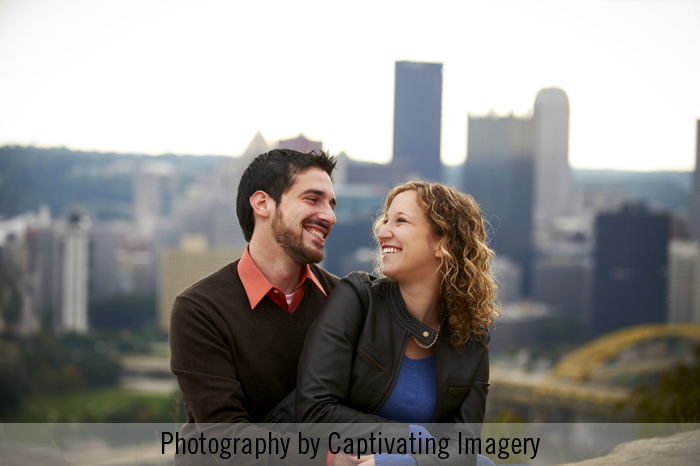 You can't help but smile being around these two.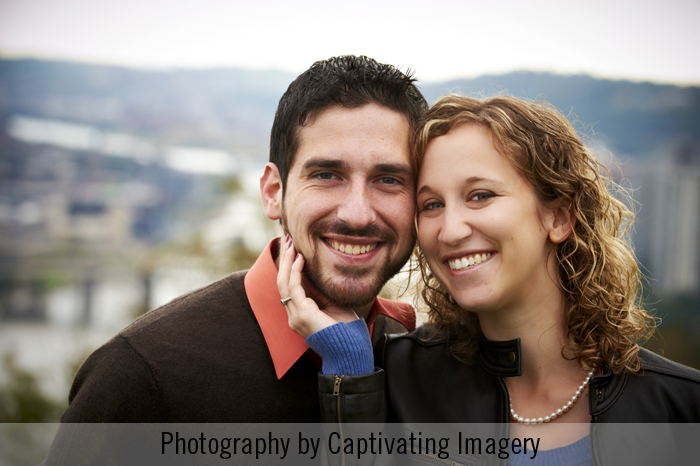 Then we headed downtown to Market Square and the Cultural District—we really got a lot of exercise that morning! So we stopped at Starbucks for a break. Note that no Starbucks branding can be seen in these photos. I'm half joking here because we were nearly chased away by some defenders of the Starbucks corporate identity. No worries, Starbucks, I still love you!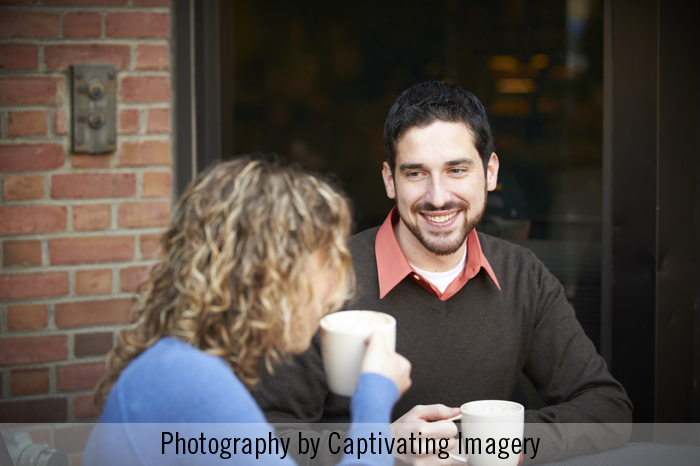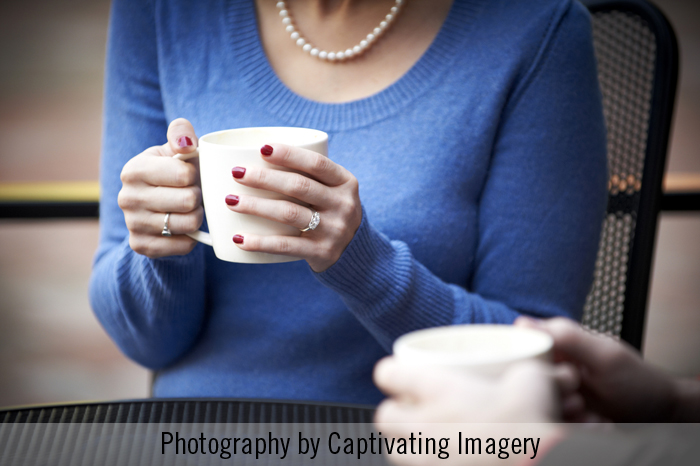 It was fun walking around downtown because we had time to get to know each other between our stops for photos. I love this flirty photo by Heinz Hall.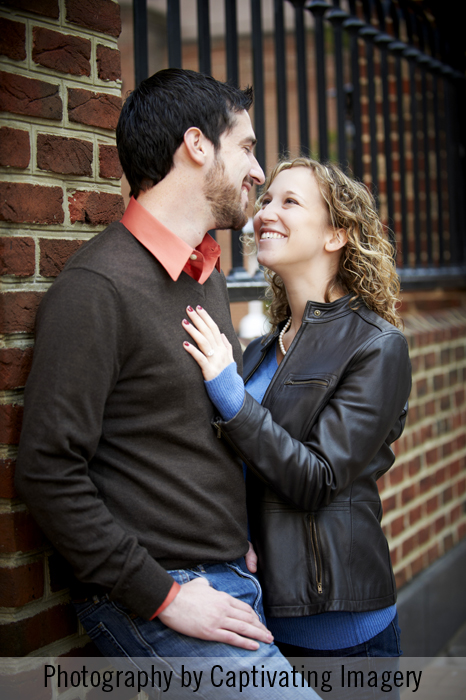 And something about this photo of them walking by all of the colorful signs from Pittsburgh's Cultural District feels fun. Basically they were on a Saturday morning date and I tagged along. Thanks for letting me do that guys!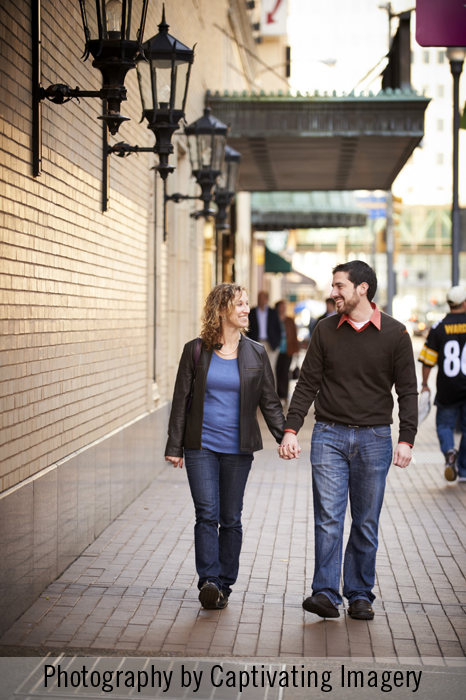 Then we stopped at the small garden across from Katz Plaza with the fake magnolia tree. I just love that there's a lot covered in ivy right in the middle of downtown Pittsburgh, so it seemed like a good place for a straight up portrait.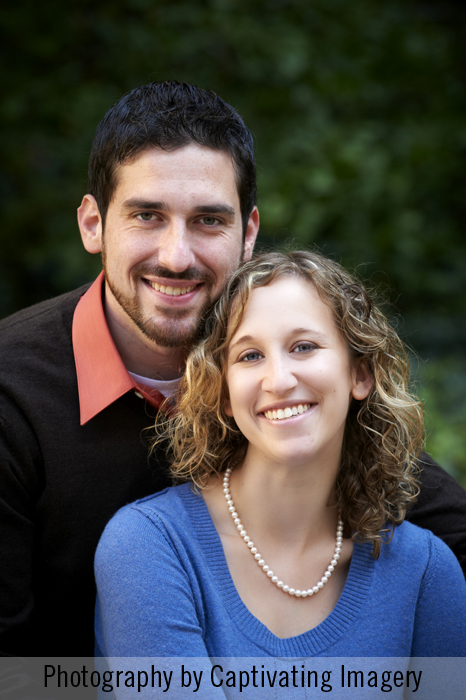 Colleen and Jeremy, it was so much fun spending that morning with you. I hope you're doing well and loving your newlywed status!