Tara and Chad were married on Halloween at Twin Lakes park in Greensburg. They said their vows on a small island near the lake's shore as the sun was setting. I can't remember the particulars of how this couple came to choose Halloween as their wedding date, but it was suggested as a joke by Chad and Tara went for it. They made the wedding fun for everyone and encouraged their guests to dress in costume for the reception. Tara and her bridesmaid and flower girl walked down the aisle to the theme song from Tim Burton's "A Nightmare Before Christmas."
Here are a few details:

Tara is stunning in this dress and headpiece. With her classic beauty, this retro style really suits her. Also, notice the peacock boutonniere on Chad's brown tux.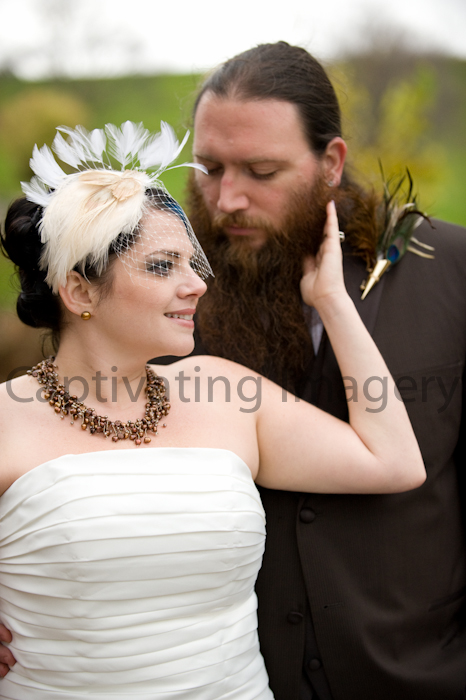 Because the sun was setting and it was pretty dark under the canopy, I rigged wireless flashes on both sides of the supporting structure. The flash really made the bridal party pop from the low light in the background. Here are a few sweet moments from the ceremony: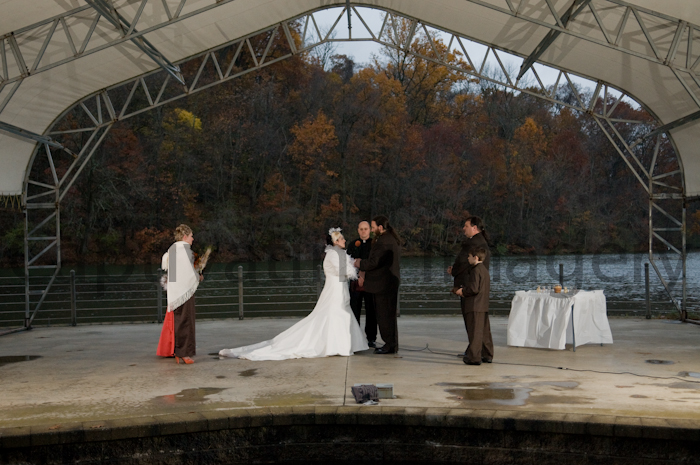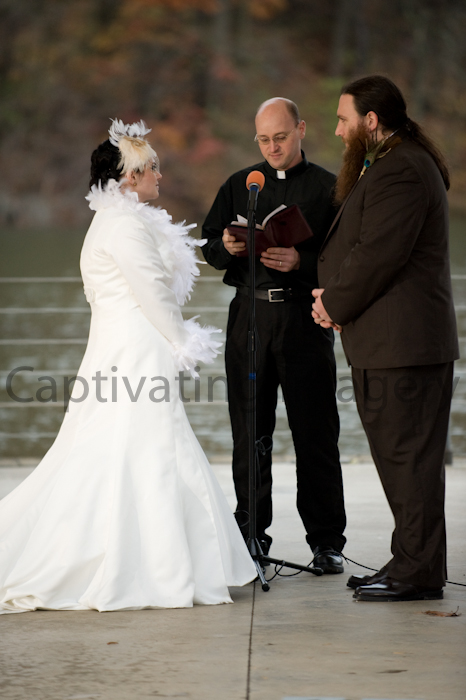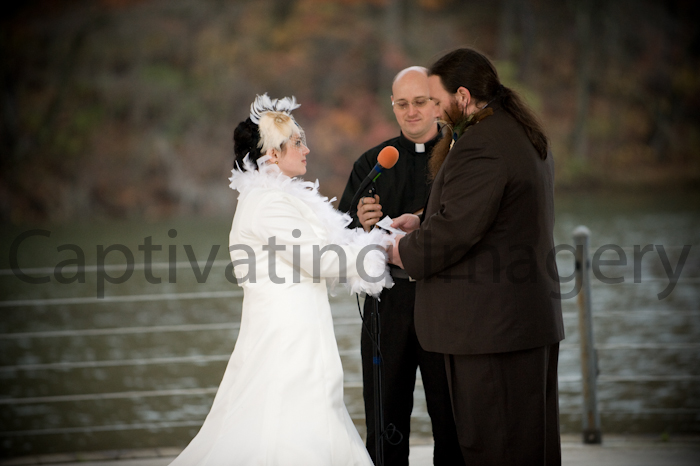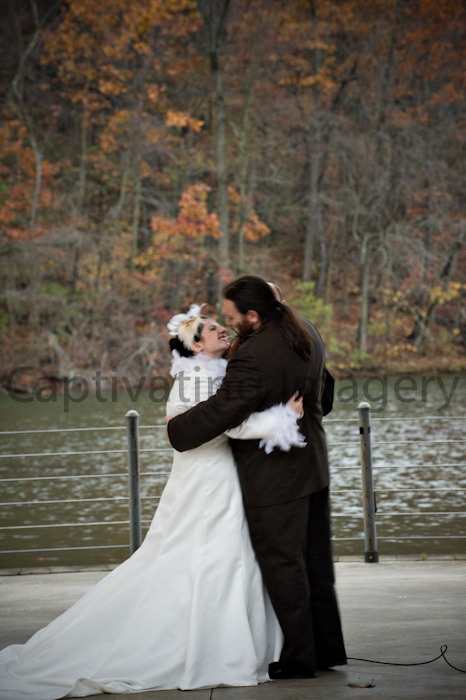 Congratulations Tara and Chad! Blessings to you and your marriage!