I recently updated my portfolio with some photography from the last season of weddings in Pittsburgh and after going through the images, I've been reminded of some really nice touches ranging from small details to kind gestures by the bride and groom. This short list of nice touches aren't necessarily trends in weddings, but just things that I really like.
For example, this first one is an old tradition that is surprising because it's the fifth good luck charm that a bride should wear on her wedding day: a sixpence. The English rhyme goes, "something old, something new, something borrowed, something blue, and a sixpence for her shoe." Apparently, the sixpence part was dropped over the years, but a bride is supposed to wear one in her shoe. I'm not a very superstitious person, but I did make sure I had the old, new, borrowed and blue covered on my wedding day. And had I known about the sixpence, I would have had one of those too. Anyway, Jennifer had it right!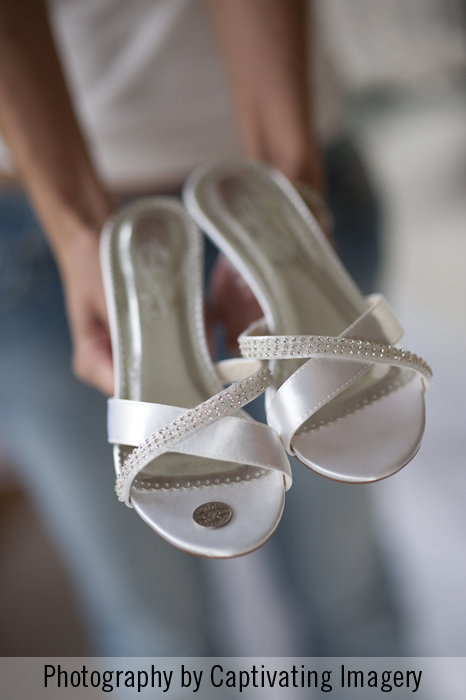 I love feathers and this feathered clip that Natalie is wearing is a favorite. Her long curls look so pretty swept back in the little plume of feathers.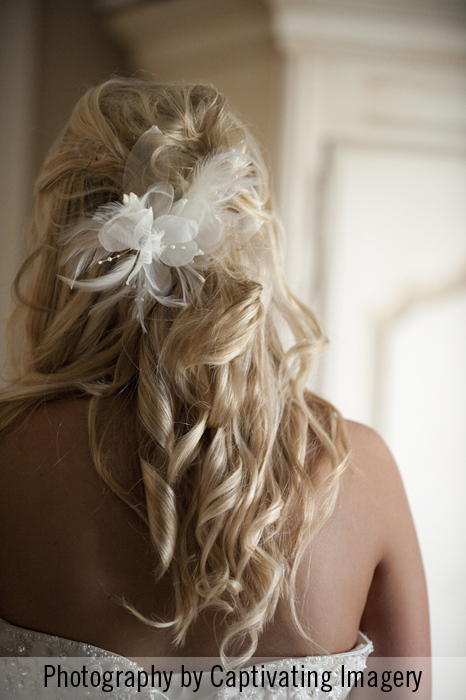 If your ceremony and reception aren't too far apart, a horse-drawn carriage is a nice way get around. Crissy loves horses, so her mom surprised her with this thoughtful mode of transportation from the church to the reception.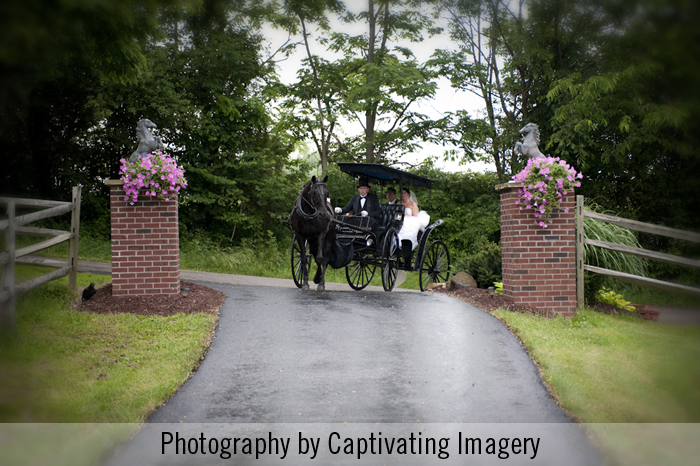 Yukiko brought small, stuffed beckoning cats from Japan as favors for her guests. She and her husband met as teachers oversees and they did a fabulous job of intertwining their cultural traditions throughout their day. The beckoning cat is a sign of welcome in Japanese culture.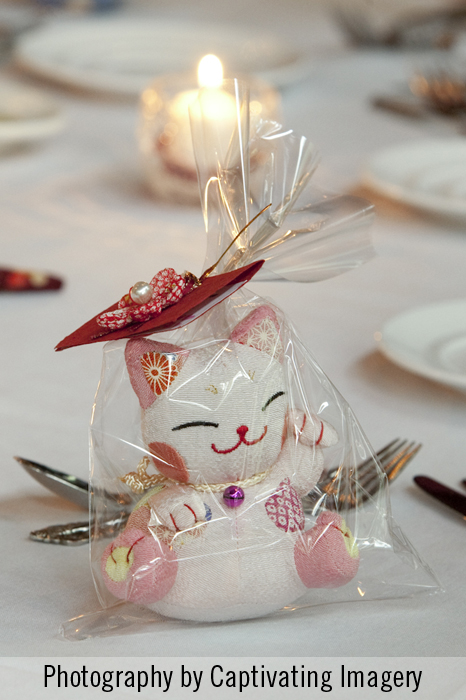 There is a lot to love about this next wedding favor. You can't go wrong with Hershey's kisses in my opinion and Katie and John used kisses wrapped in purple and pink to match their color scheme. But the cutest part about this favor is the tiny labels on the bottoms of the kisses that say, "Hugs and kisses from the new Mr. and Mrs." with their names and wedding date.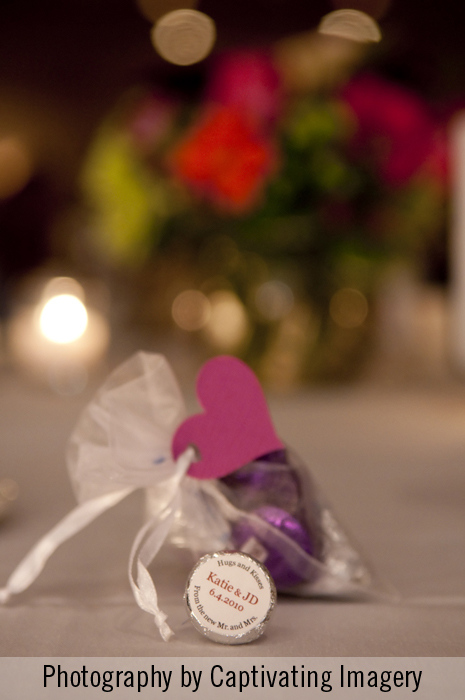 Here's my favorite cake of the year. Alex and Jon had a lovebird theme at their reception and this cake tied it all together. I loved seeing their reaction when they first saw their cake as they were introduced at the reception. They walked by it and stopped to check it out. It was sweet to see their excitement about how it all came together.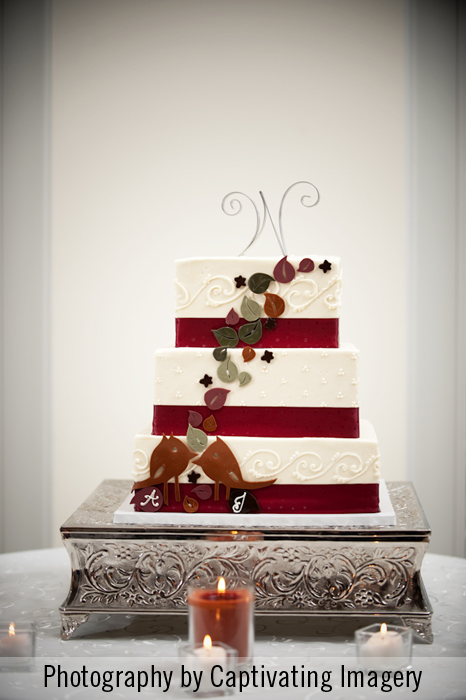 The next few nice touches have more to do with wedding plans and how couples made the most of their photography. Katie and John did a first look at Hartwood Acres. This is a major shift from the tradition of the bride and groom waiting to see each other until she walks down the aisle. And for couples who are open to this, it can be just as sentimental and much more intimate. And as a wedding photographer, I really love it when couples allow enough time for a first look because there is a lot more flexibility for me in photographing this amazing moment. Plus, the couple can spend time on their portraits before the ceremony so that there is more flexibility in the schedule afterward.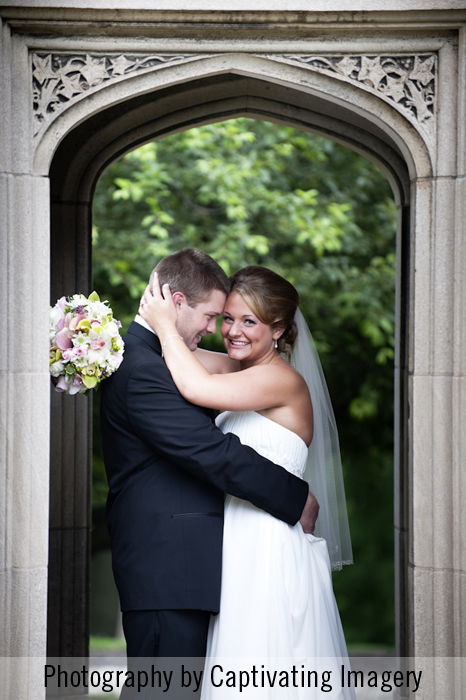 For couples who are celebrating their marriage in a setting with a beautiful view, it is so much fun to duck out at sunset and get a few more portraits. Plus, it gives them a little breather on their big day.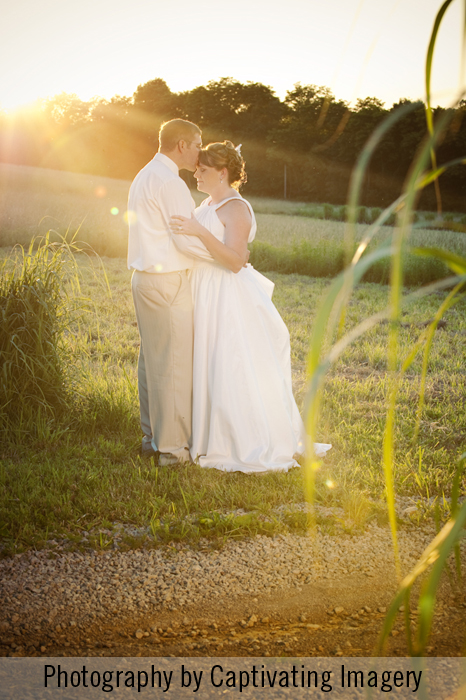 If the sun is already down, and there is a lot of ambient light to create a nice backdrop, this is another good opportunity to sneak away for some stunning portraits. I've done this at receptions located downtown or even receptions in the country with strands of party lights. Either way, it's a nice way to wrap up a wedding album.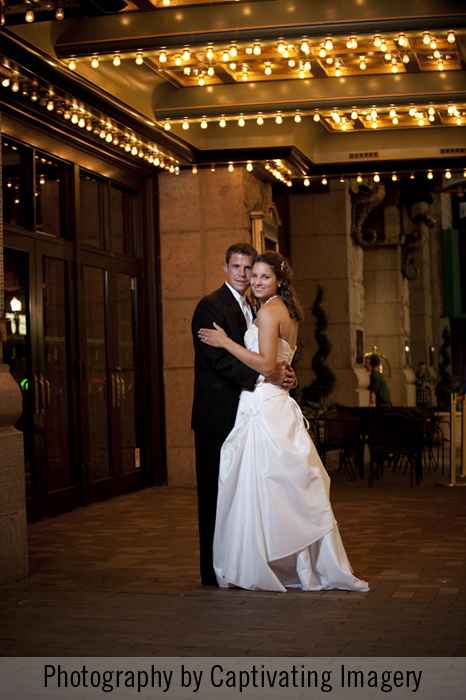 I love ballroom dancing, so a good first dance is something I always adore, but Crissy and Jason surprised me with a beautifully choreographed entrance at their reception. If you're going to take dance lessons for your first dance, it's not a bad idea to ask your instructor to help you with your entrance as well.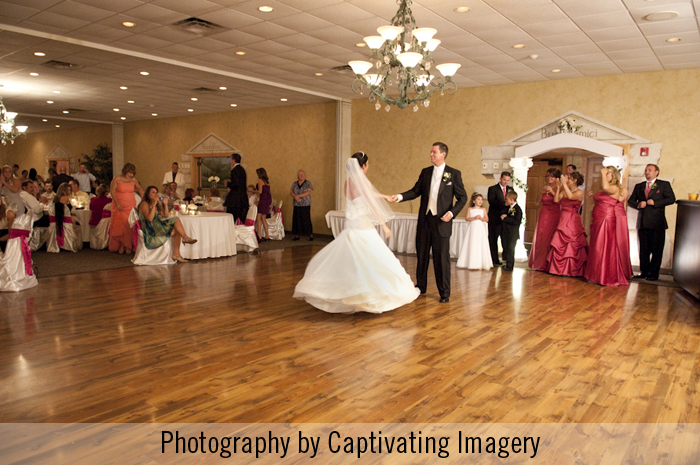 If your wedding day schedule is too tight, a day after shoot is a good way to go. Lee and Brian scheduled one and really had fun with it. Lee was much less concerned about messing up her hair or dress by lying in the grass. In fact, they even decided to jump in the fountain at the Fine Arts building at Pitt! That was a lot of fun!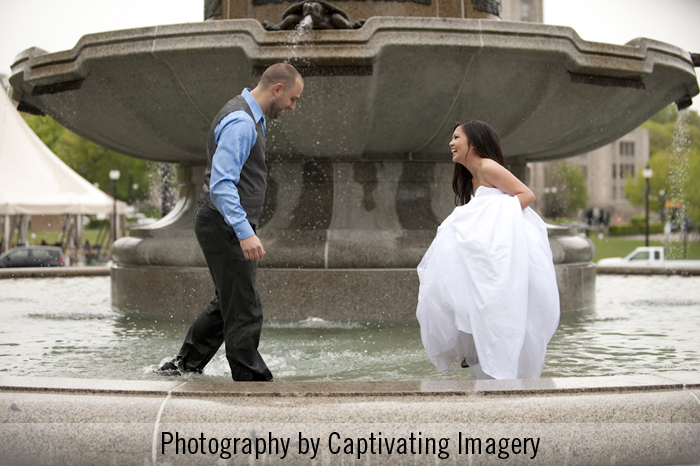 Well, we're 12 days into 2011 now and I'm really grateful for a wonderful 2010 season here in PIttsburgh. Thanks to all the brides and grooms of 2010 for a wonderful year. Can't wait to get started all over again.