It's hard to believe it's already November and the holiday season is right around the corner. So if you're the type who likes to send custom holiday cards (I am! Our dog Brownie usually graces our Christmas cards…), it's the time to start thinking about ordering yours before the Dec. 9th deadline. Here's a sample for Katherine and Robert who were married this July at the Pittsburgh Center for the Arts. This design is great for newlyweds who'd like to share a wedding portrait with their family and friends. I also have designs for family and newborn portraits.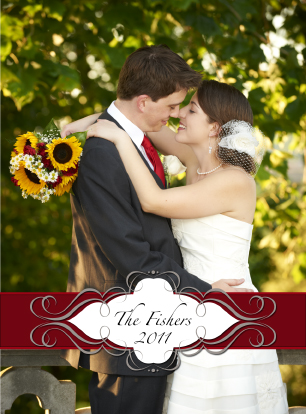 These flat 4×5.5 cards are full-color and two-sided with space for you to write a message on the back. The cards include envelopes and are sold in sets of 25 for $35 (sales tax included).
Here's what the back looks like: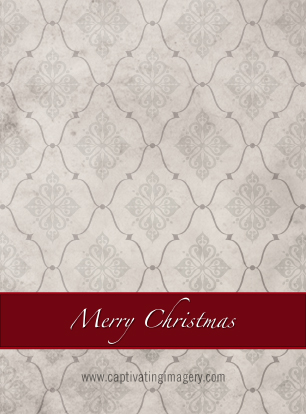 I'm working on my order now so that I can have them ready to go before all the hustle and bustle begins. The turnaround time for design, printing and shipping is 10 days. If you have questions, please don't hesitate to email or call me. I'd be happy to talk with you!