Tomorrow is my sister's due date, so I have baby brain as we wait to find out when her little baby girl will make her debut. So it's fitting that I am blogging about a new product today: maternity and newborn image boxes. These well-constructed boxes are wonderful keepsakes especially when you can't display all of the photos you want to keep on your walls. This 5 x 7 box is perfect for a coffee table or book shelf so that the precious photos of your newborn are always within reach.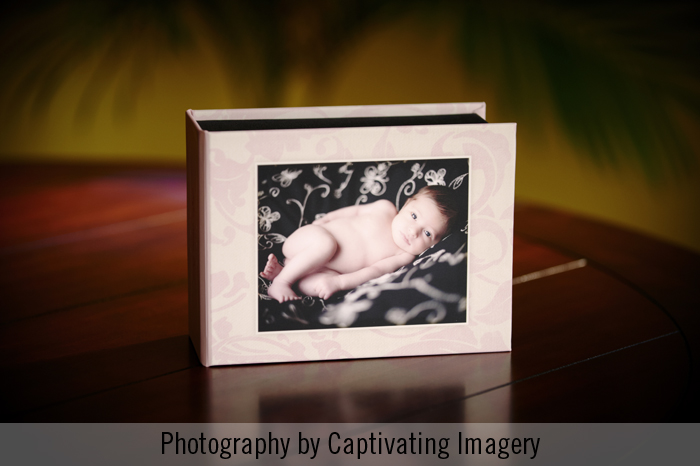 The box is secured with a closure on the side and the inside panel can feature a favorite photo or the baby's birth date details.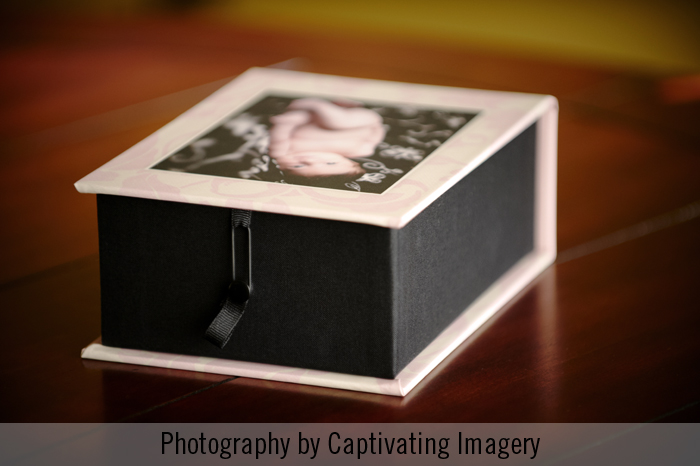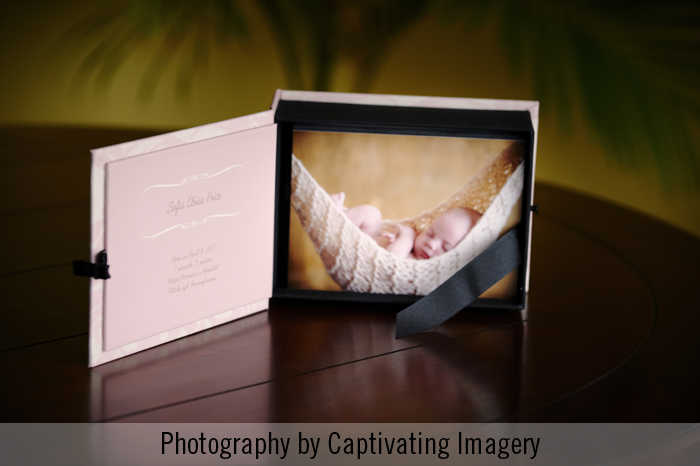 Each box holds 25 mounted 5×7 prints and comes with five prints so that you can fill it up over the baby's first year.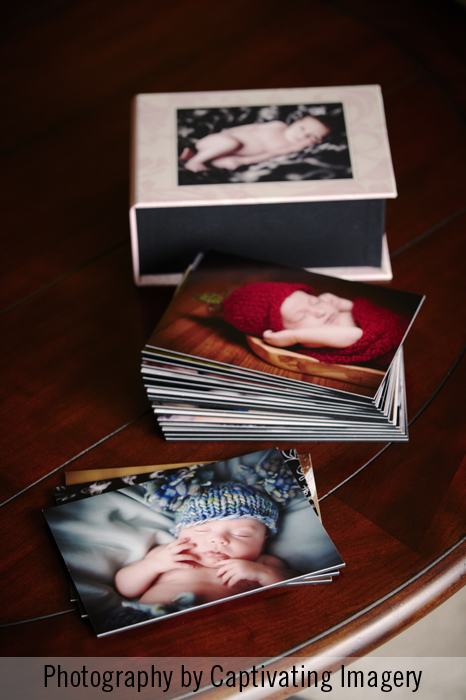 The lustre coated prints are mounted on black styrene, so they are durable and nice to hold.
Image boxes can be a great way to display your wedding photos or family portraits over the years. I may even make one for myself with prints of our dog, Brownie.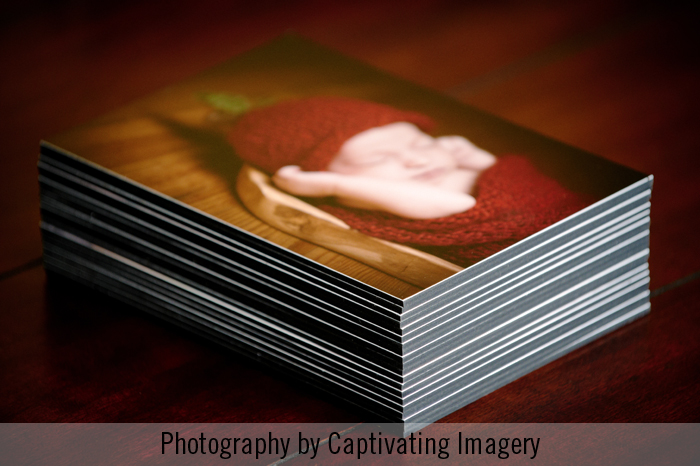 If you or someone you know is interested in maternity or newborn sessions, please contact me about pricing. Thank you!