Lauren and Dan are getting married next Fall and have been planning their wedding from out of town, so when she emailed me about their trip to Pittsburgh for the last weekend of October, we made sure there was time for their engagement session while they were in town, even if it happened to be on a Sunday afternoon right before a Steelers game. Little did we know what chaos we would face with the pre-game festivities and detours on the North Shore, it definitely made things interesting, but we can all laugh about it now.
We started at Riverview Park for some portraits amidst the fall foliage.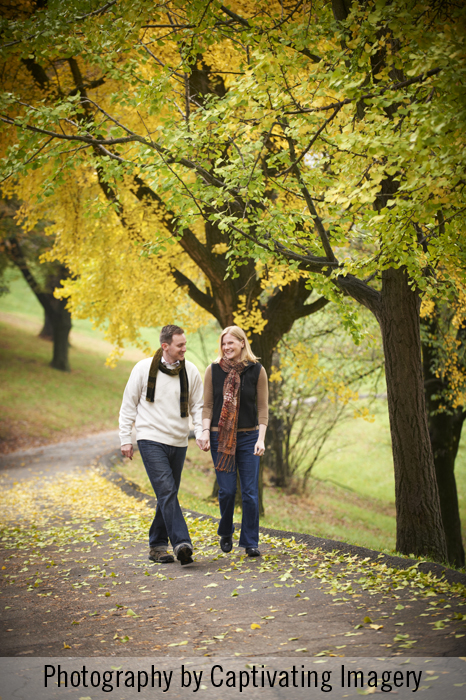 It was so quiet and peaceful there. Lauren loved the fall leaves and Dan was happy to hold her close and keep her warm.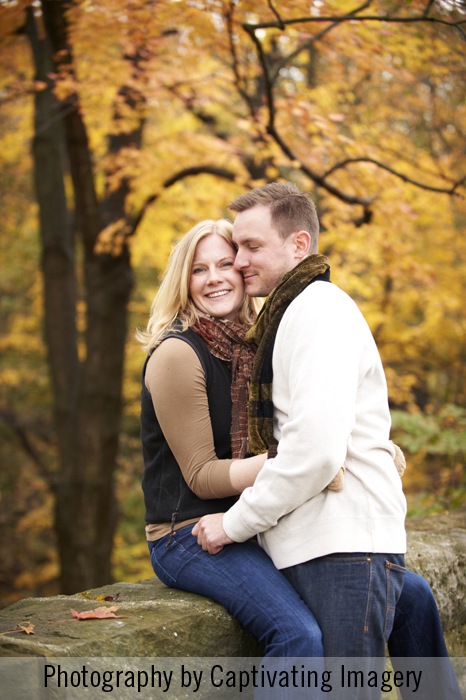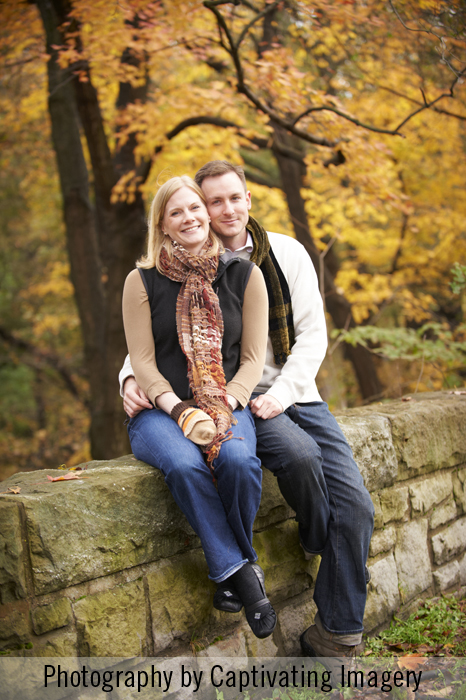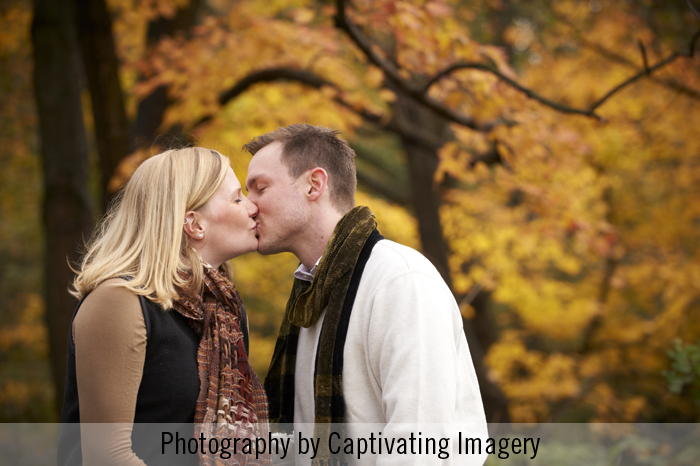 They had no trouble kissing in public. And that's ok when you're being followed by a camera! At least, that's how I see it!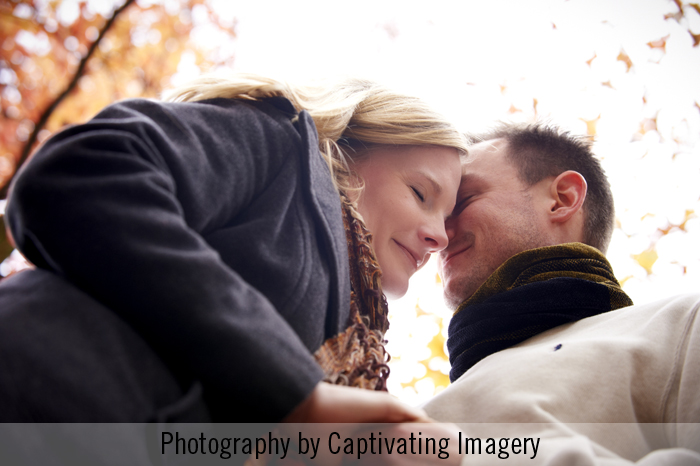 I really like this low angle. It doesn't always work, but these are some of my favorite photos from the session!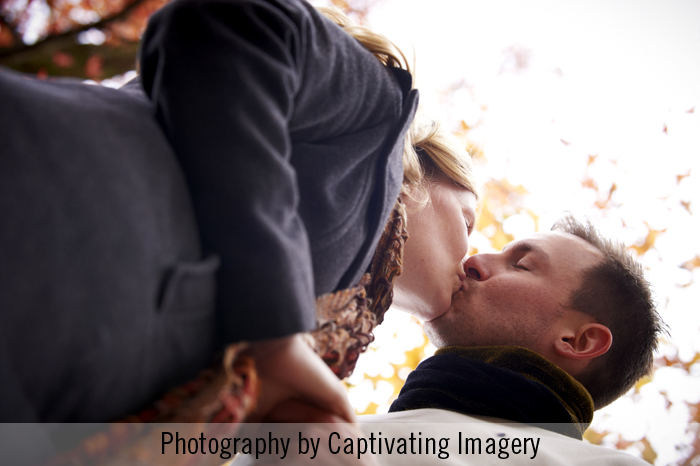 And fast-forward through a 45-minute drive to the North Shore. The detours and traffic were particularly bad that day because of the game. What Lauren and Dan didn't know is that their engagement session that day came with a tour of Pittsburgh's North Side! Ha!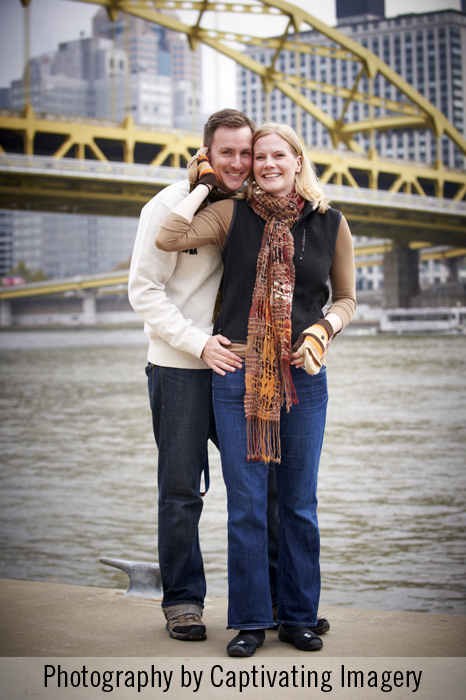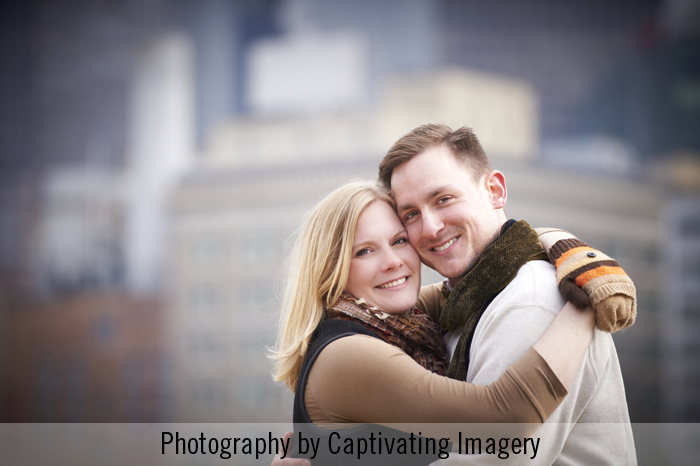 There were flocks of Steelers fans on all sides, but they were kind and gave us some space as we made our way along the North Shore, stopping here and there for some photos.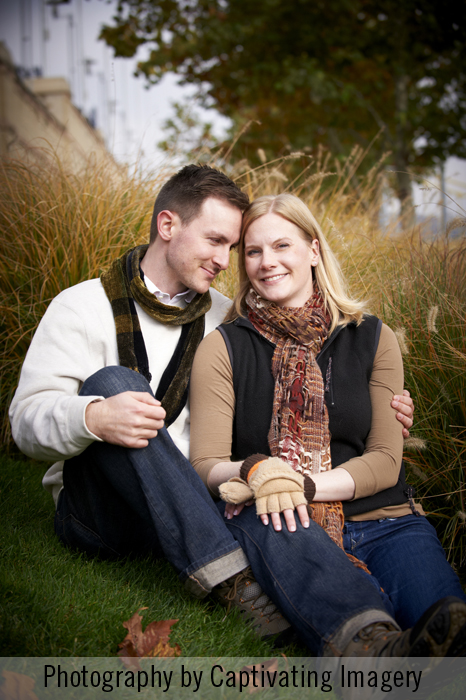 This is one good-looking couple.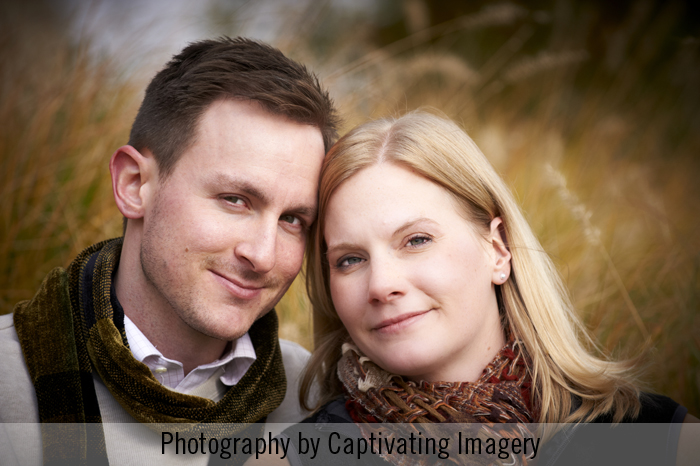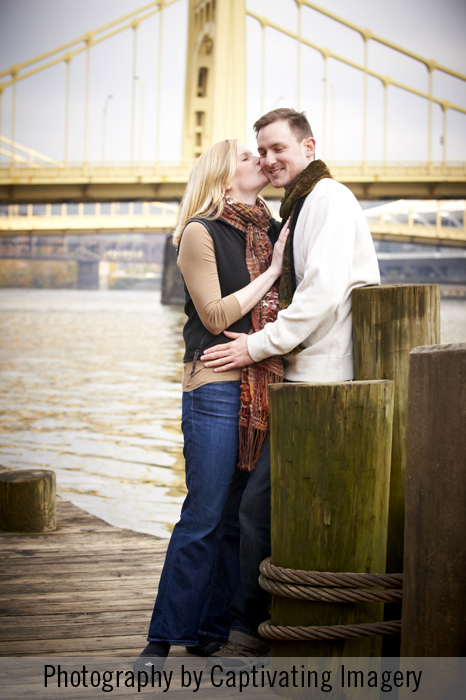 And just one more kiss!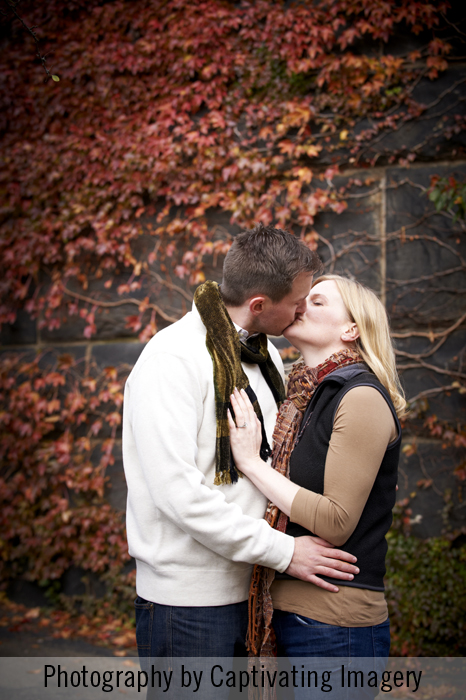 So, Lauren and Dan were off to the big game—lucky ducks! Her friend bought them tickets as an engagement gift. I went home and watched it with some friends dressed in our Halloween costumes. All in all, what a great day! Go Steelers!