Over the last few posts, I've been sharing new album designs for Captivating Imagery's 2012 Album Collection. This last design is what I'll refer to as the Chic Album—my husband calls it the mammoth because of it's size. It's a 12×12 flush mount album that comes with a custom album box and pearlized pages. It's a definite favorite of mine and an alternative to the Handcrafted Fine Art album (included in the Premium and Ultimate Packages) for those who prefer flush mount albums. Plus, the design really sets it apart with lightly distressed neutral wallpaper patterns and accentuated borders.
I'll be posting photos of these albums after the bridal show this weekend, but for now, here are the spread designs starting with the custom cover.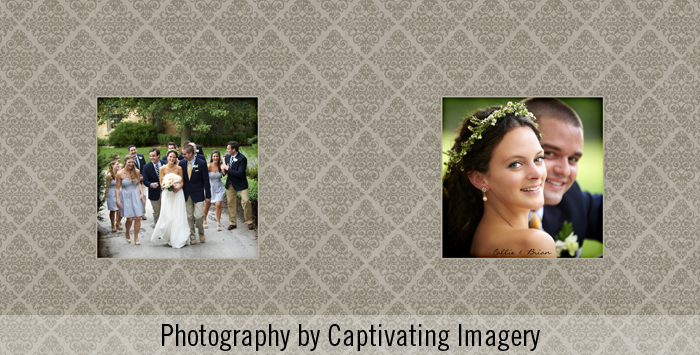 This album features Callie and Brian's lovely September wedding at Callie's family home.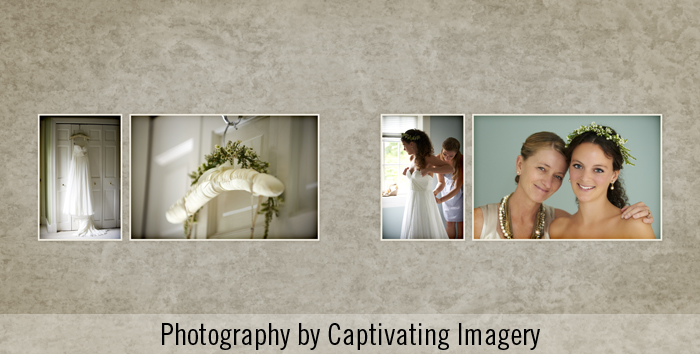 The ceremony site was gorgeous with an arbor made especially for the occasion.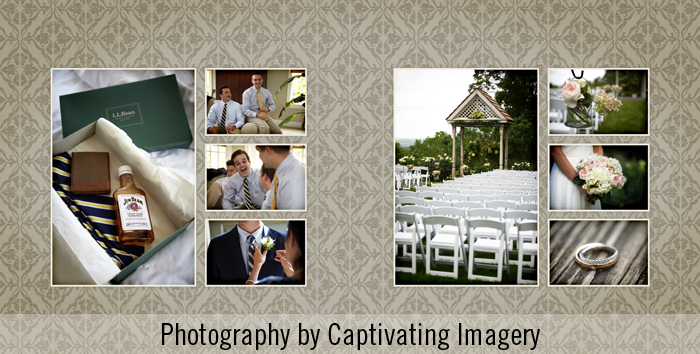 Callie was simply stunning.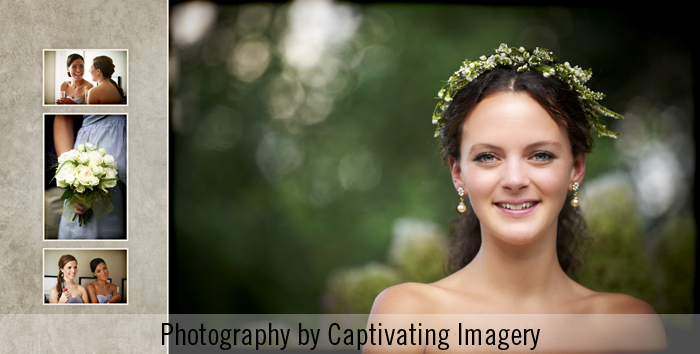 The bridal party was completed by an adorable flower girl who ran down the aisle.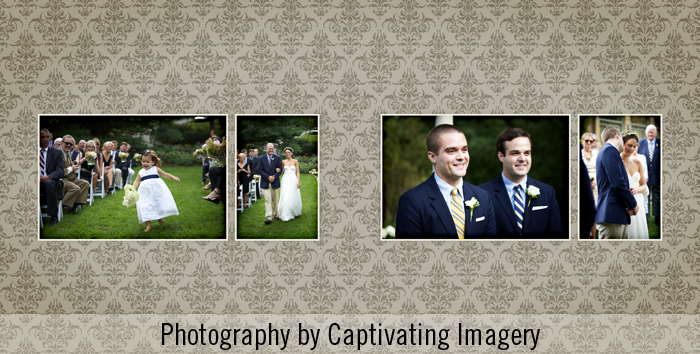 We took a few minutes for photos of the bridal party around this gorgeous property.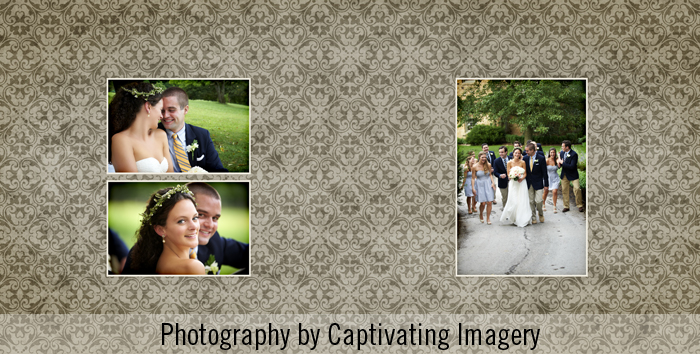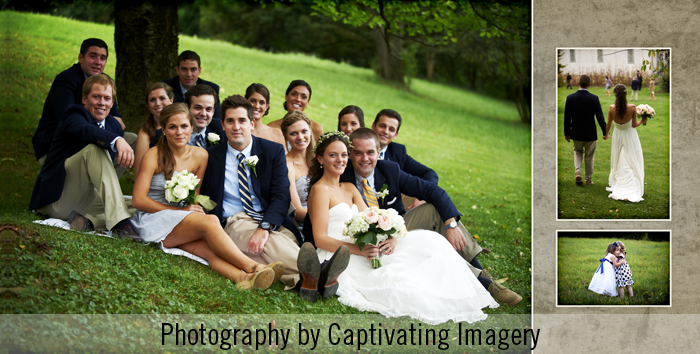 The details at the reception were sweet. The same shades of pink and white in her bouquet were repeated in the centerpieces with distressed votive holders on top of cream runners. And their favors were dark chocolate bars with caramel and sea salt, wrapped in paper with a blue and white ticking design. Delicious!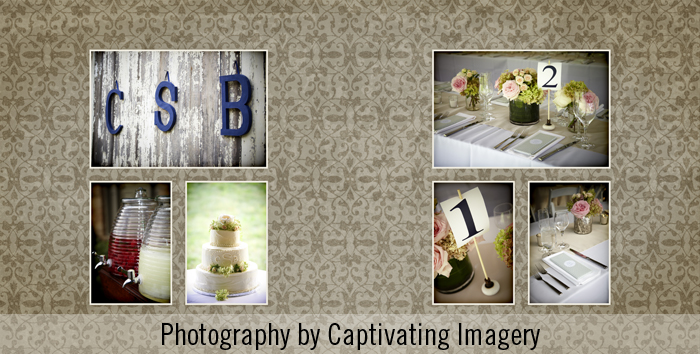 The toasts were so heartfelt and warm that it was easy to see how much the best man and maid of honor adore Callie and Brian.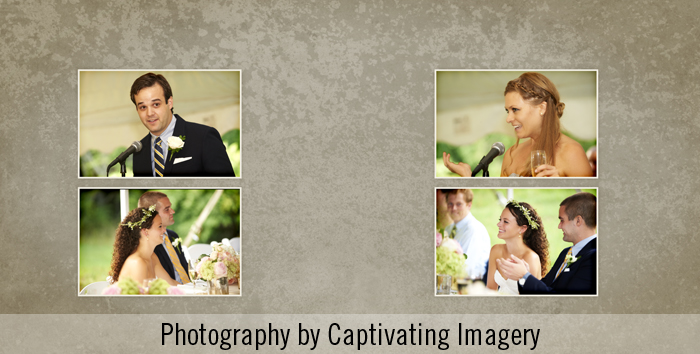 The sun set and the party carried on well into the night between the dance floor in the tent and the lounge in the barn. What a fabulous way to celebrate!
So this post completes the introduction of the 2012 Album Collection. Although there will be more products to come soon!