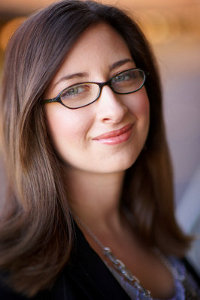 Kate Miller
I love life and am truly blessed to make a living documenting life's special moments. Creating family heirlooms is my passion and I'm meticulous when it comes to details. In fact, I'm often dreaming about my latest portrait project. And if I'm not dreaming about it, I'm wide-awake scheming about it in the wee hours of the morning. That's what makes me tick and I couldn't ask for anything more when my clients recognize my commitment to creating portraits they can cherish for generations to come.







Check out my portfolio
Do we click? If you want to know more, here's a little bit about me.
I have a vivid imagination. When I was growing up, I used to stage musicals with my sister and cousins in my grandmother's living room. One of our shows was so well received that we entered the church talent show. I can't remember the results, but I think they liked us!
When my husband took me to see the musical Wicked (my favorite musical ever!), I cried at the end because I was so moved by the talent and creativity! So I'm sure it goes without saying, but I love musicals! I also love to dance. My mom signed me up for ballet when I was six years old because I was clumsy and that was the beginning of a life-long love of dance. During college, I traded in my pointe shoes for ballroom shoes and still go ballroom dancing to this day! Thanks to Brad for his willingness to learn—I must say, he sweeps me off my feet!
I love the Lord. Life can be tough and I wouldn't want to go through it without knowing my Heavenly Father. God is so good and I feel so grateful to know that I can walk in His grace every day. He has given me hope and if you'd like to know more, I would be thrilled to share what He has done in my life!
Ok, I know this is becoming a little over indulgent, but the last thing I want to share is how I got the shutterbug. In college, I lived and worked in London for three months and was blessed to be able to travel to some other cities throughout Europe. I loved experiencing new cities and cultures (and trying new food!) and I always carried my camera. There were so many beautiful places to visit and I can't decide if it was more fun photographing them or visiting them. The friends I made along the way encouraged me in my photography after seeing me go to crazy lengths to capture all of the rich details. That encouragement led me to study photography and I've met and been inspired by so many wonderful photographers along on this journey. For me, photography is another way of viewing the world, and I have my teachers and mentors to thank for helping me to hone my skills and shape my vision. I hope to give back and help others as an outpouring of gratitude. Becoming a better photographer is a life-long process and I look forward to seeing where the adventure takes me!