There are tons of photographers to choose from these days and this post isn't meant to bash newbies who are just getting started in the business. This post is meant to help anyone who is looking to create meaningful images of their family or loved ones by offering some insight on what to look for in a photographer so that your investment isn't wasted.
There are three main areas that come into play when choosing a photographer: professionalism, skill and style. I'll spend some time going over concerns for each of these areas so that when you're considering a photographer, you can be prepared with the questions that matter most to you. And because this post is pretty lengthy, I feel I need to give you something cute to look at.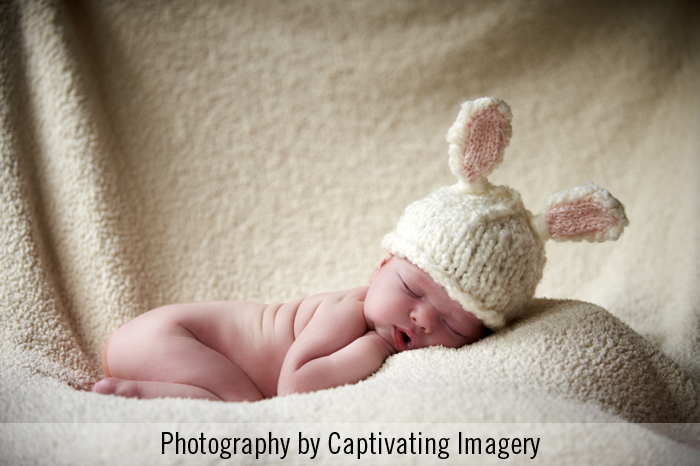 When you're spending a significant amount of money, you want to make sure you've made the best decision. For instance, did you have a mental list of features you were looking for when you purchased your last smart phone or laptop? Better yet, I recommend approaching your search for a photographer like you would a contractor to remodel your home. Interview several photographers and try not to get bogged down with their various approaches like packages or session fees. Some of the more important benefits of working with a good photographer are harder to measure. Here's one that should be at the top of your list: do you like this person? If the photographer you're talking to is hard to connect with or rubs you the wrong way, chances are slim that you'll like the photos they create for you.
Professionalism
Ok, down to the nitty gritty—I'm pretty sure everybody wants to work with a photographer who is reliable and organized, someone who shows up on time and delivers orders in a timely manner. You expect professionalism and there are a few ways you can determine if your photographer will do what they say they will do. Does he/she respond to emails or phone calls promptly? Are contracts required to book a session? Do they outline the date, time, location, fees, and deliverables? When you're talking with this person, do you get the sense that they run a legitimate business complete with a federal tax ID and sales tax permit? Is this the kind of person who has all of their i's dotted and t's crossed? Do they have general liability insurance? Do they work with professional equipment and bring back-ups? I'm not suggesting that you ask all of these questions because that could get awkward, but just offering some things to keep in mind. For example, in a newborn session, you really don't want your photographer balancing your newborn on a chair a few feet off of the ground without an assistant or someone to stand by and keep your baby safe. If you see images of babies posed like this on their site, ask them about their approach.
Is the photographer willing to spend a few minutes talking with you to learn about the types of images you are looking for? Might he or she suggest some locations or help with what to wear?
Here's another question that's worth asking: does the photographer back up their work in multiple locations and how long do they store past work? If you hadn't gotten around to placing an album order and contact your photographer a year later, it would be pretty devastating to find out your images are gone.
Skill
A good photographer should be knowledgable about lighting and how to make their subjects look their best. These are skills that go beyond simply knowing how to use a nice camera. It can be tough to judge a photographer's skill, outside of looking at their portfolio, until you've had a chance to work with him or her. So you might want to consider some of the following questions if you're planning to hire the photographer again in the future.
Does the photographer respond to challenges with ease? Is he or she good at making you or your family comfortable in front of the camera? Is there any creativity in the way they capture the subject's personality? The photos should speak for themselves. And if you haven't previously worked with the photographer, you might want to look at more than one blog post or gallery for an overall feel of their work.
Style
This should be the easiest quality to consider when looking for a photographer. Do you like what you see on their website? Is the portfolio cohesive with the set of images feeling like they all belong together or do some of the images seem random and out of place? If a photographer's portfolio has a random feel, you might not be happy with the images they create on the day of your session, because photographers with a random portfolio won't have a reliable style that you can come to know and expect.
The Bottom Line
Whew, that's a lot of info! So, to simplify your search for a photographer and save yourself from having to ask lots of questions, you could just check out the Professional Photographers of America's Find-A-Photographer database to find a few photographers in your area. And after that, vet them by checking out their online reviews by going to Google Plus and searching the business name. There you'll find candid comments by Google Plus users who want to share their experience working with that business. My husband and I use Google reviews for everything, where to eat, where to stay, etc. And I encourage my clients to do the same!