Sarah and Mike were married one month ago today in a beautiful ceremony at St. Joan of Arc Church in Pittsburgh's South Hills. This is my last wedding to photograph this season and I can't think of a nicer one to wrap up 2012. A big thanks to Alex and Michelle who started at Sarah's parents' home where she and her bridesmaids were getting ready. They did an awesome job documenting everything before I met up with them at the church. I really like the images of Sarah's dog in a dress and her flower girls playing dress up in heels.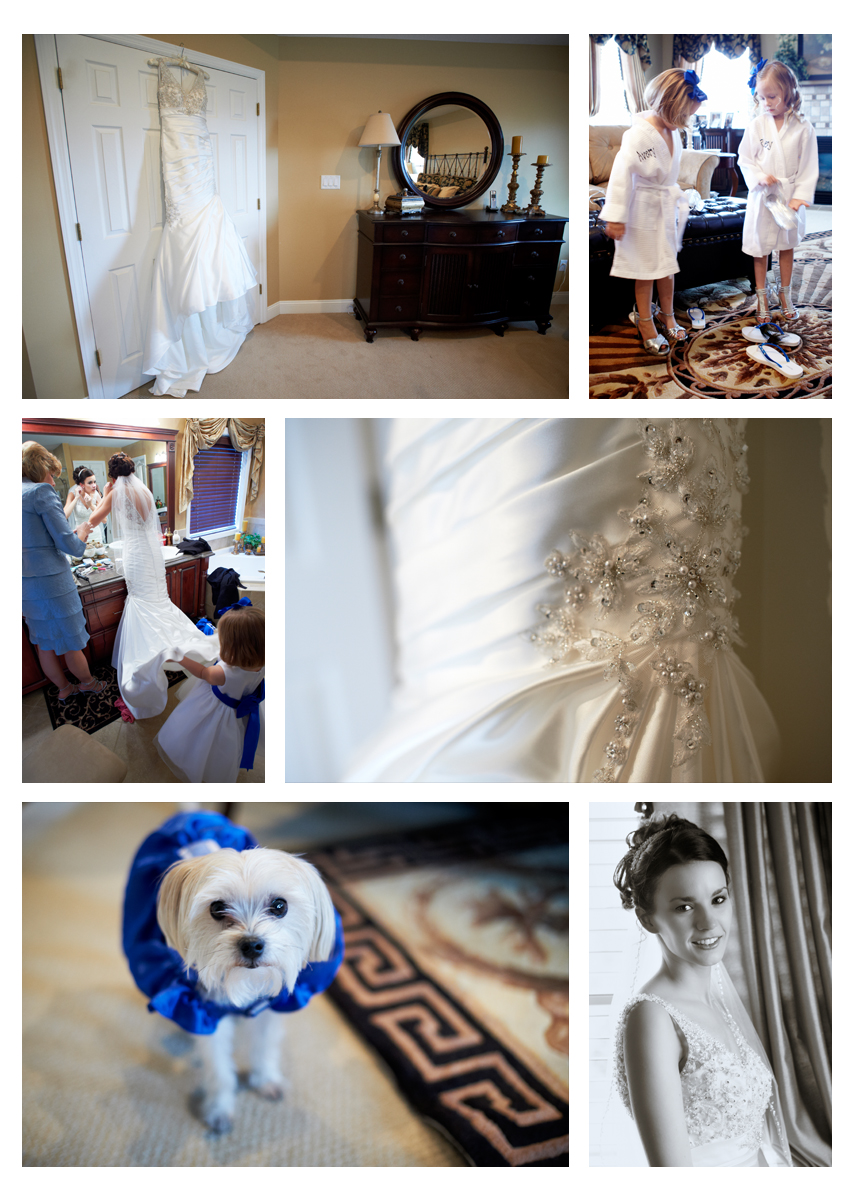 Their ceremony was chock-full of sweet moments, from Sarah and her dad as they walked down the aisle, to nervous giggles at the altar, and the way that Mike looked into Sarah's eyes.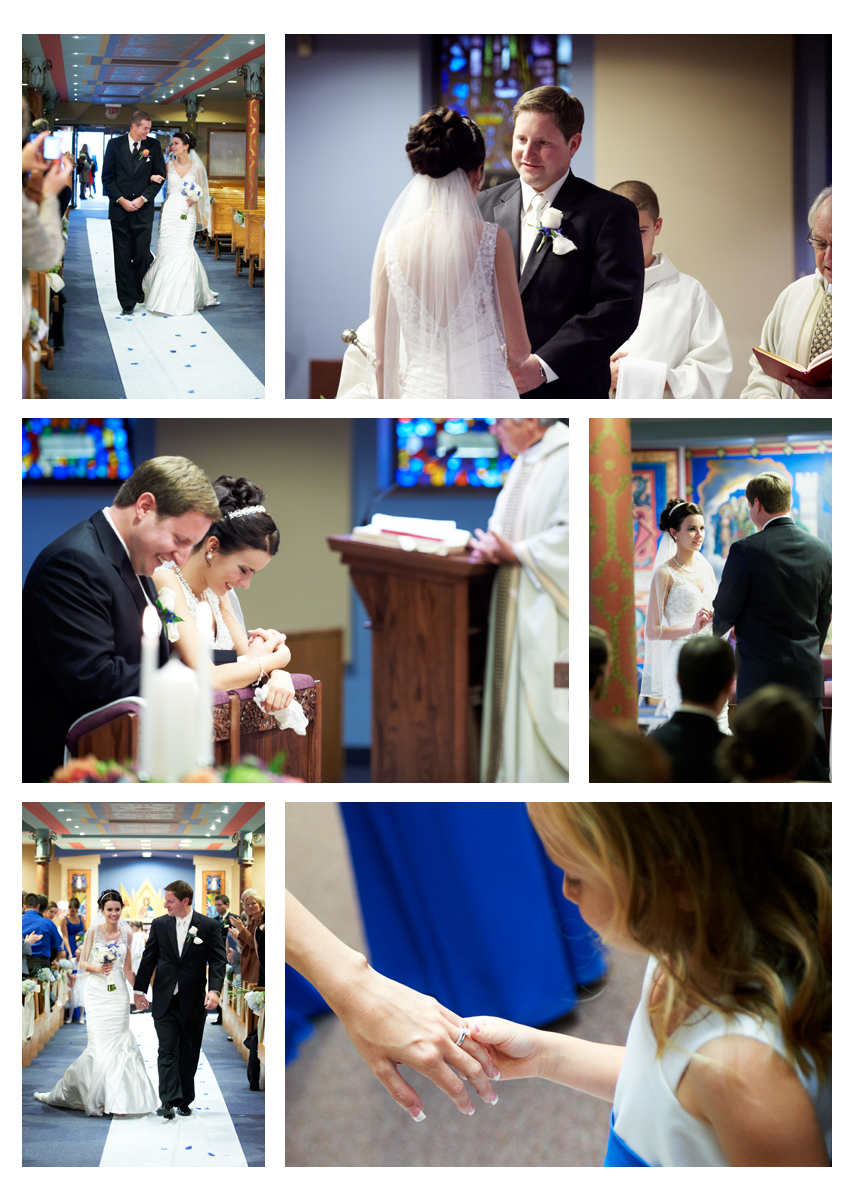 Their reception took place at Rolling Hills Country Club—what a gorgeous place for photos on a cool, fall day! We didn't stay out too long because it was pretty chilly, but there were so many lovely locations nearby so our photo session was a real success in relatively short order.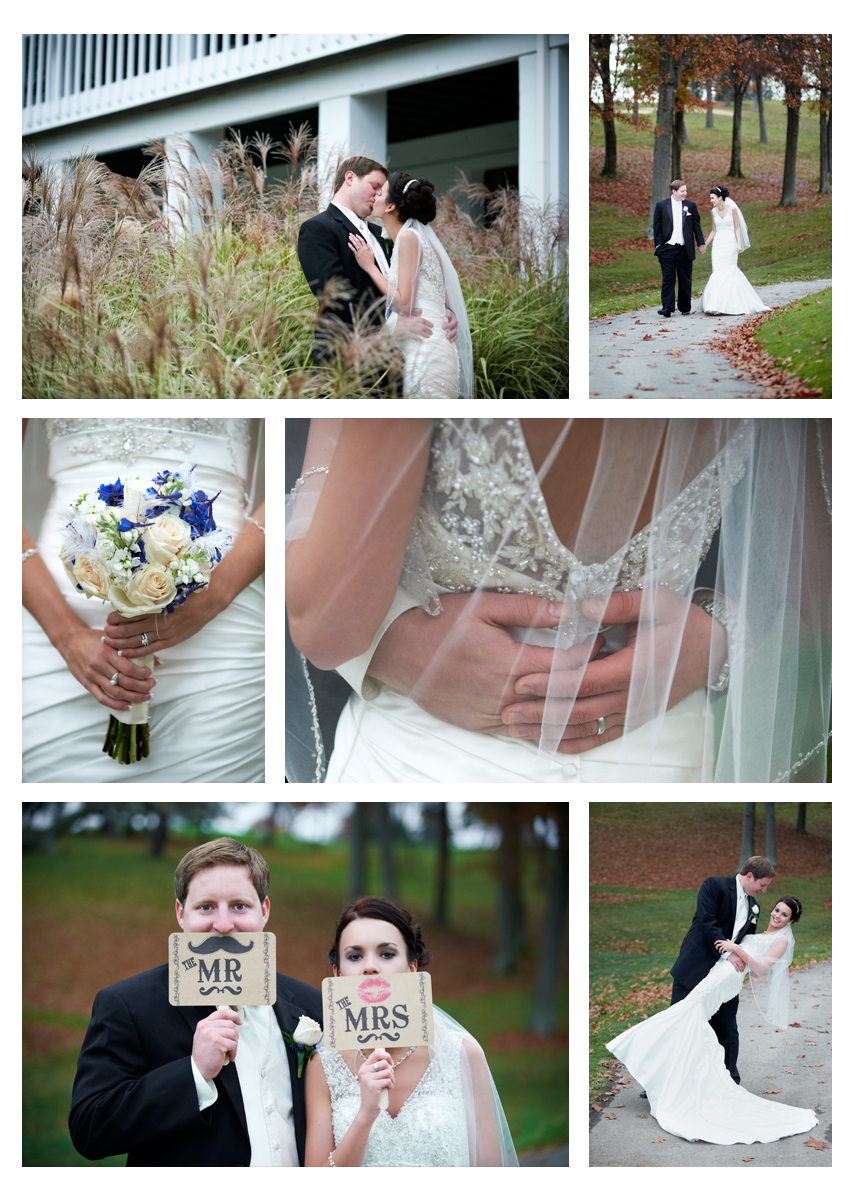 I love that last image of them with the Mr. and Mrs. signs. Thanks to Michelle for that fun detail!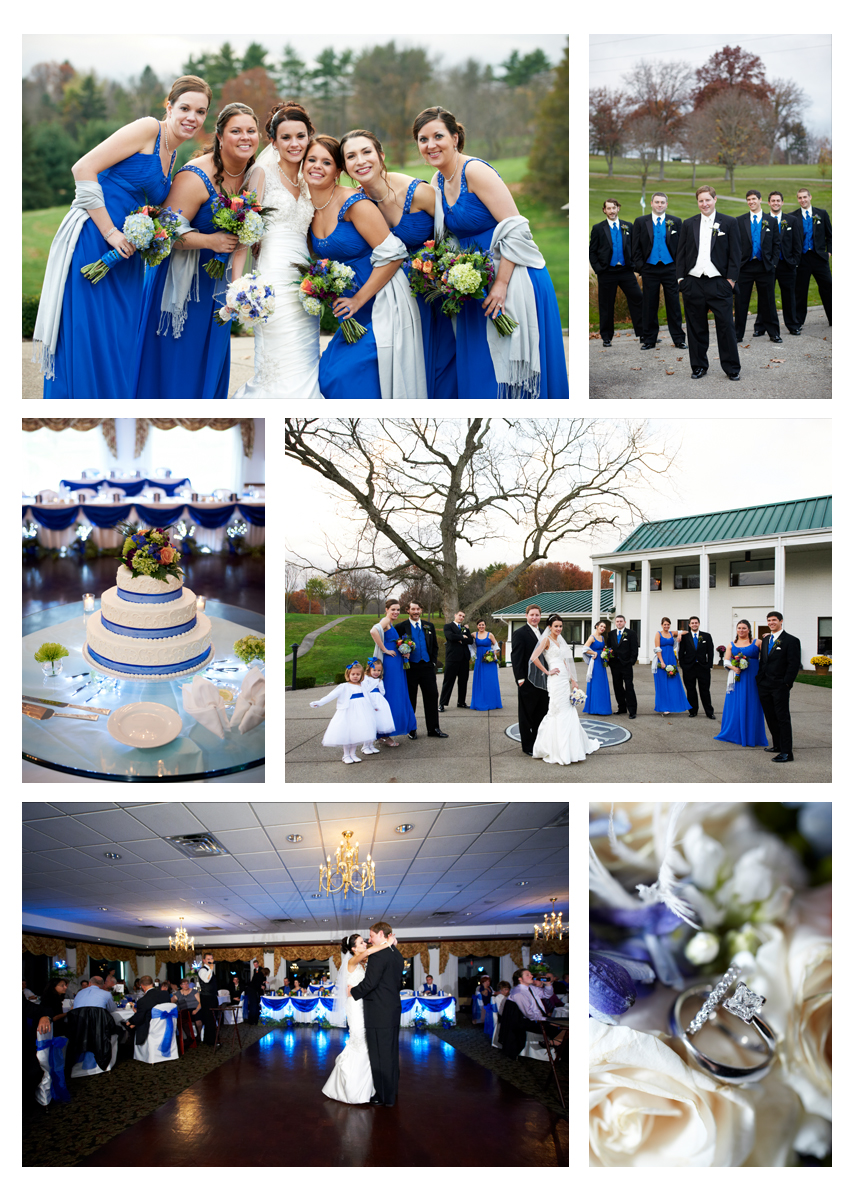 The bridal party looked stunning in royal blue and they were very fun to work with. And the reception was a blast. I thought about the fun and thoughtful toasts that were given several times over the last month-they really are a sweet couple and very much loved by their friends and family. What a great way to begin a marriage! Sarah and Mike, thank you so much for having us as a part of your day. It was such a pleasure. Many blessings to you and your marriage!