Pittsburgh Wedding Photography – St. John Vianney and St. Norbert Churhes
Melissa and Vince were married less than two weeks ago in the lovely St. John Vianney Church in Arlington, just south of downtown Pittsburgh. These two are super sweet and I've been really looking forward to photographing their wedding since getting to know them at their engagement session this spring. I haven't had a chance to blog about their engagement yet, but will do so soon!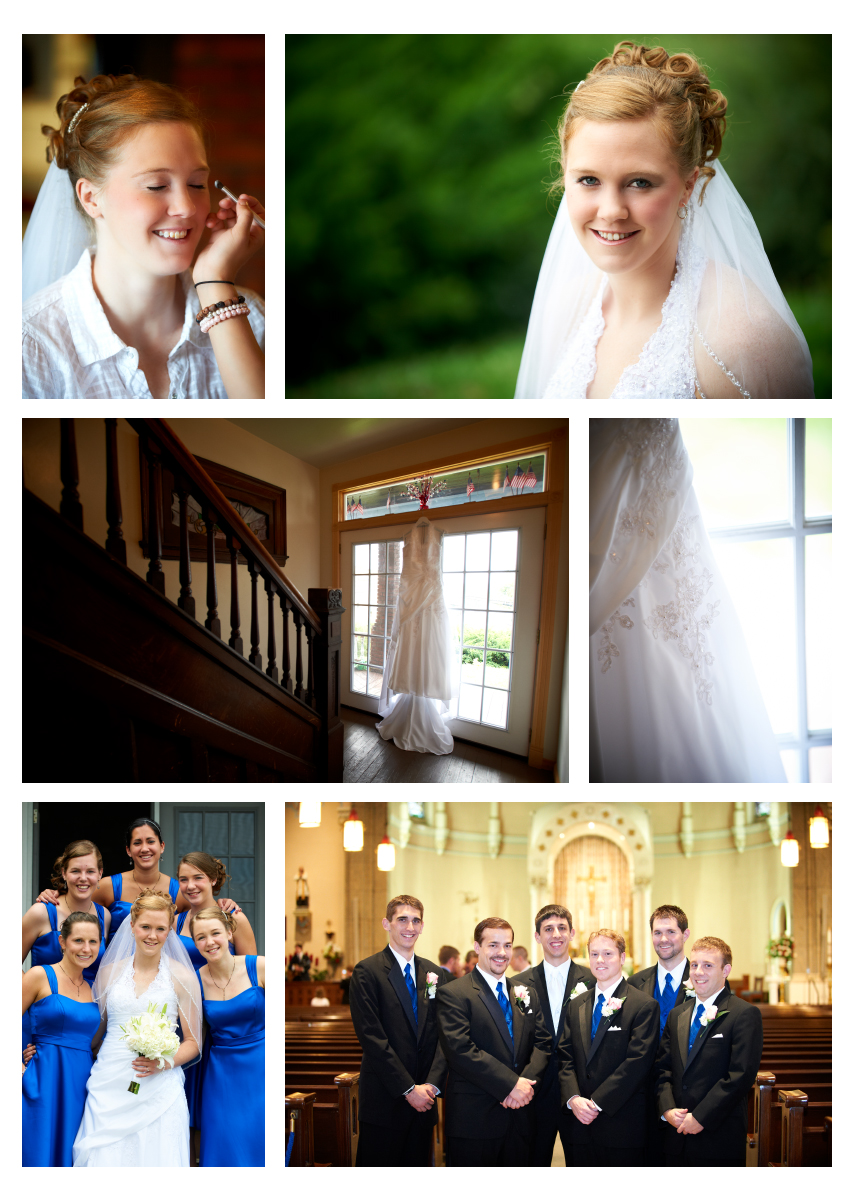 During the ceremony, it was really touching to see their sincerity. It was as if every part, from the vows to the mass, was just as important as the next. It was undeniably joyful and I love the last photo in this collage of their recessional. While Melissa and Vince took their ceremony very seriously, they are so full of life and love—it was so great to see them celebrate.
After the ceremony, we headed to Station Square for some on-location portraits. I don't often think about suggesting Station Square for portraits, but it's full of great locations. We were even able to duck out of the rain by going to the outlook over the train tracks.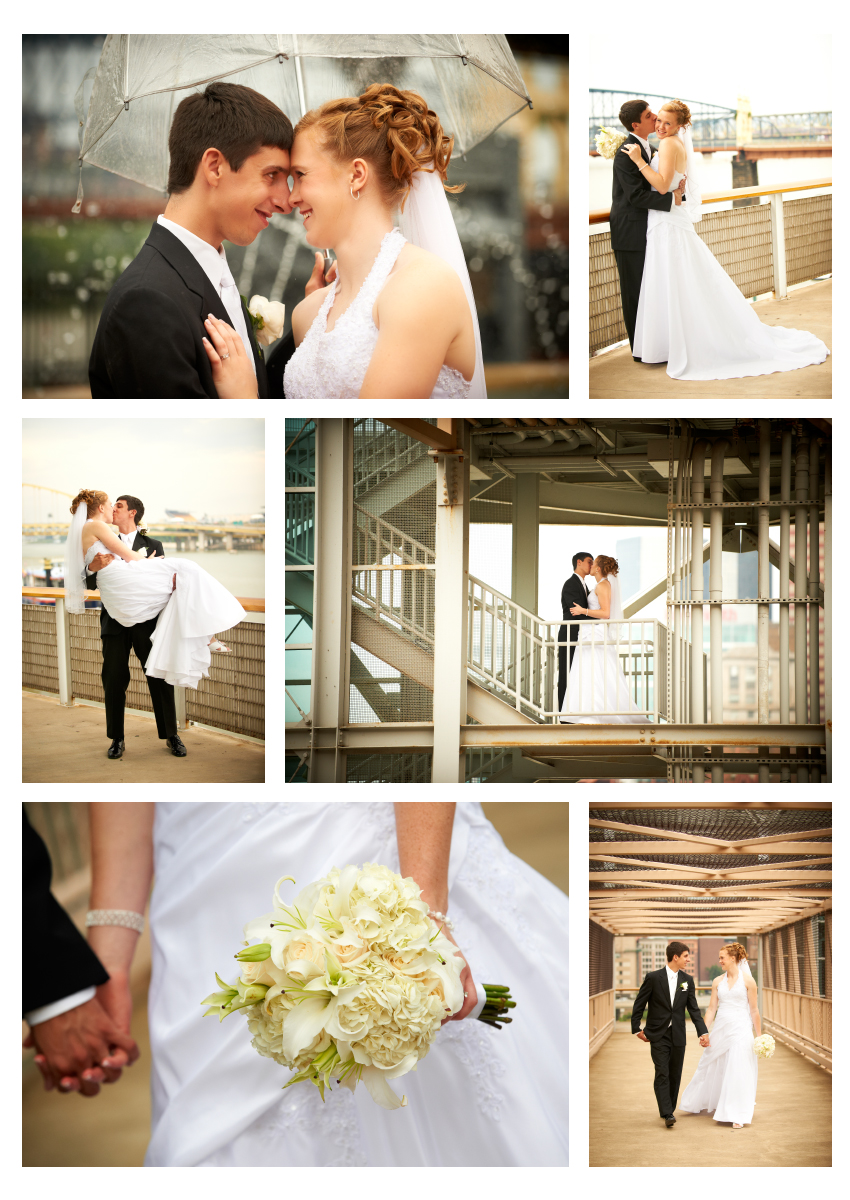 Here's one of the whole group and some cute signs their friends made.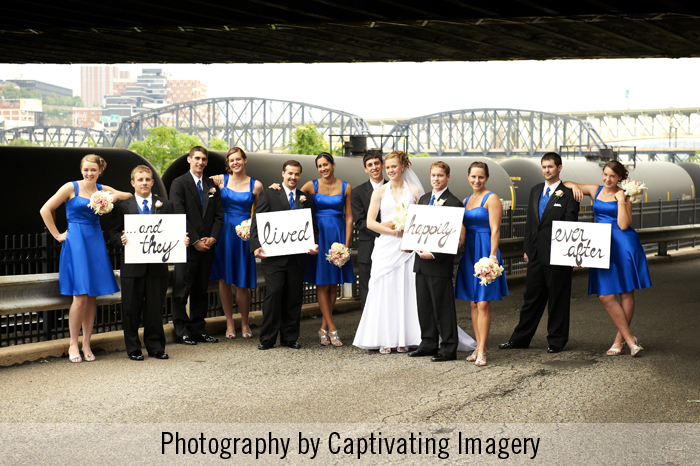 Fortunately, the rain let up and we could get back to the reception without getting too wet. The reception was held in the church hall at St. Norbert's, not too far from their ceremony.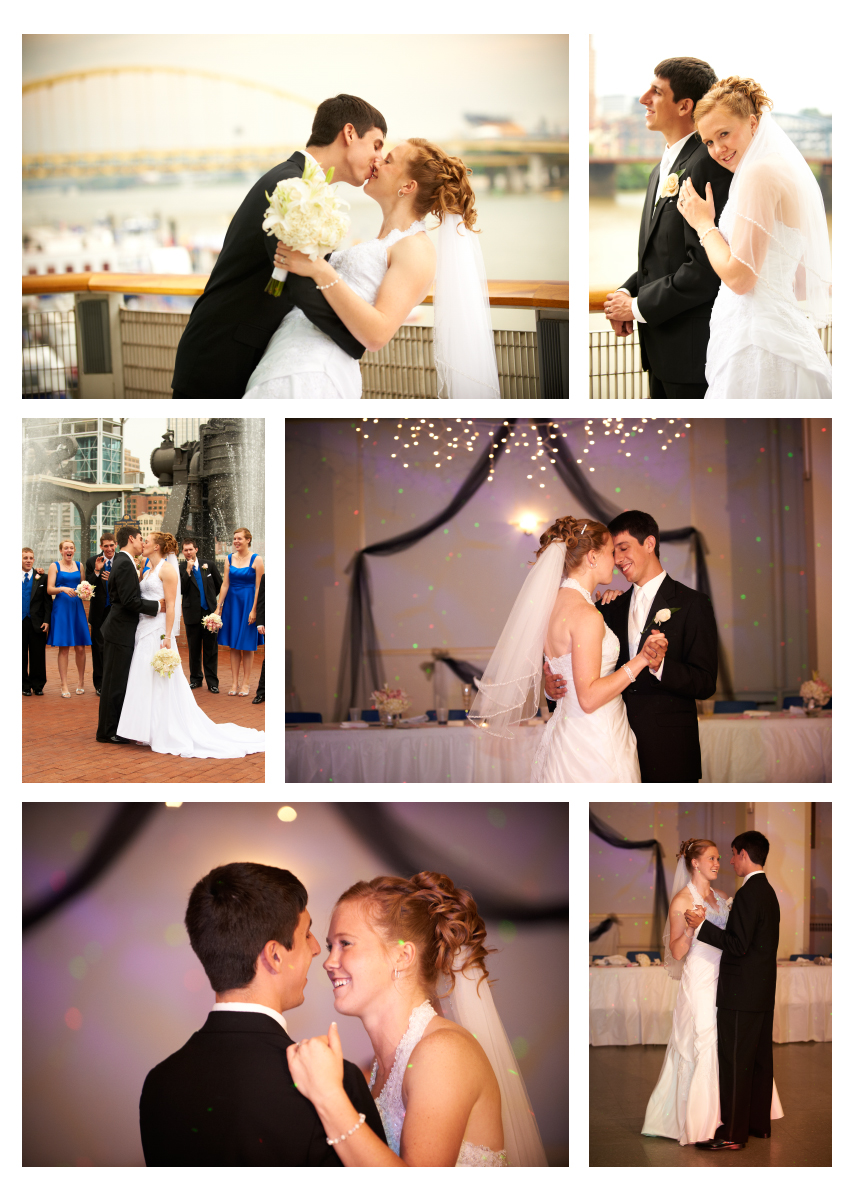 I really enjoyed their first dance. Melissa and Vince, you are absolute sweethearts. Congrats on your marriage and God bless you!