I'm a true-blue Pittsburgher, but my roots take me back to the Hershey and Harrisburg area, where fate introduced my mom and dad in the tenth grade. So my sister and I shared a lot of fond memories there, visiting my grandparents and cousins. Anyway, the sweetest little red-headed girl you ever saw is all grown up into a really lovely young woman and she's getting married! So I was thrilled to spend the day photographing Ashley and Ethan, and I got to hang out with my other darling cousin (and Ashley's maid of honor), Christina. She took her role as maid of honor seriously and did an awesome job of assisting us throughout the day!
Anyway, we started in the charming town of Anneville, where Ashley spent her college days at Lebanon Valley College. Ashley rented a tandem bike so they could pedal up and down the sidewalks there. She has such a great sense of style and awesome ideas, so we were off to a great start!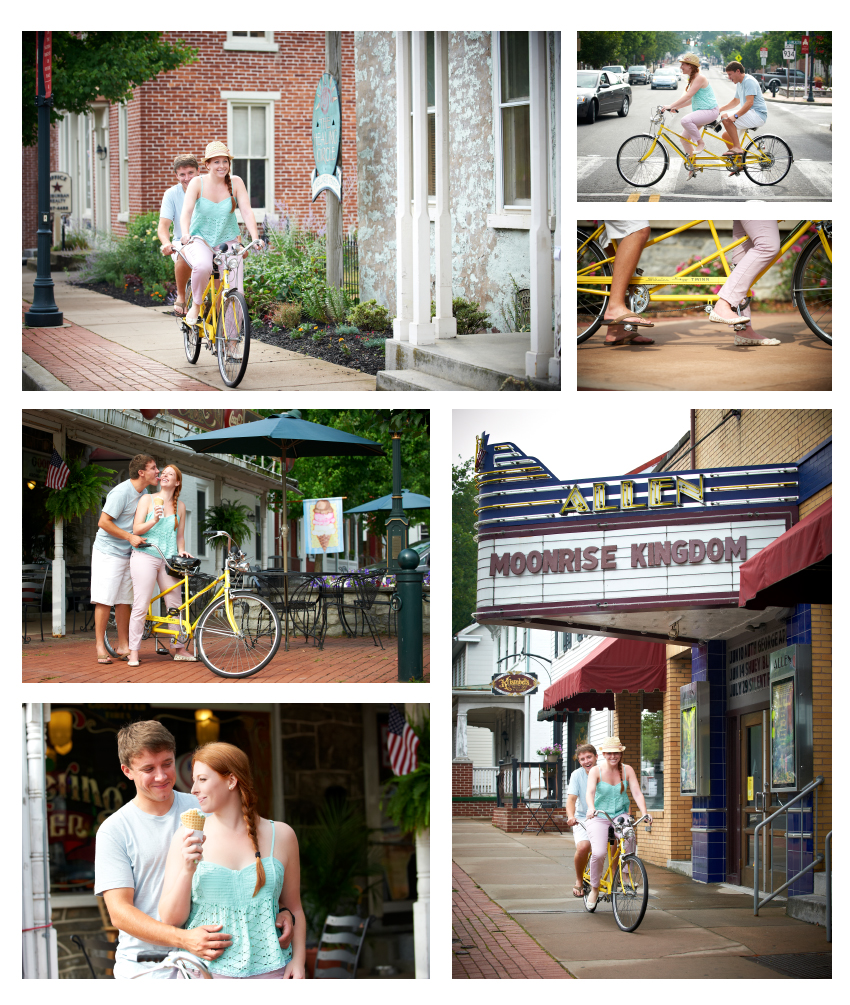 This isn't your typical engagement session because we spent the whole day together and did four short sessions at different locations. Our next venture took us to Founder's Hall at the Milton Hershey School.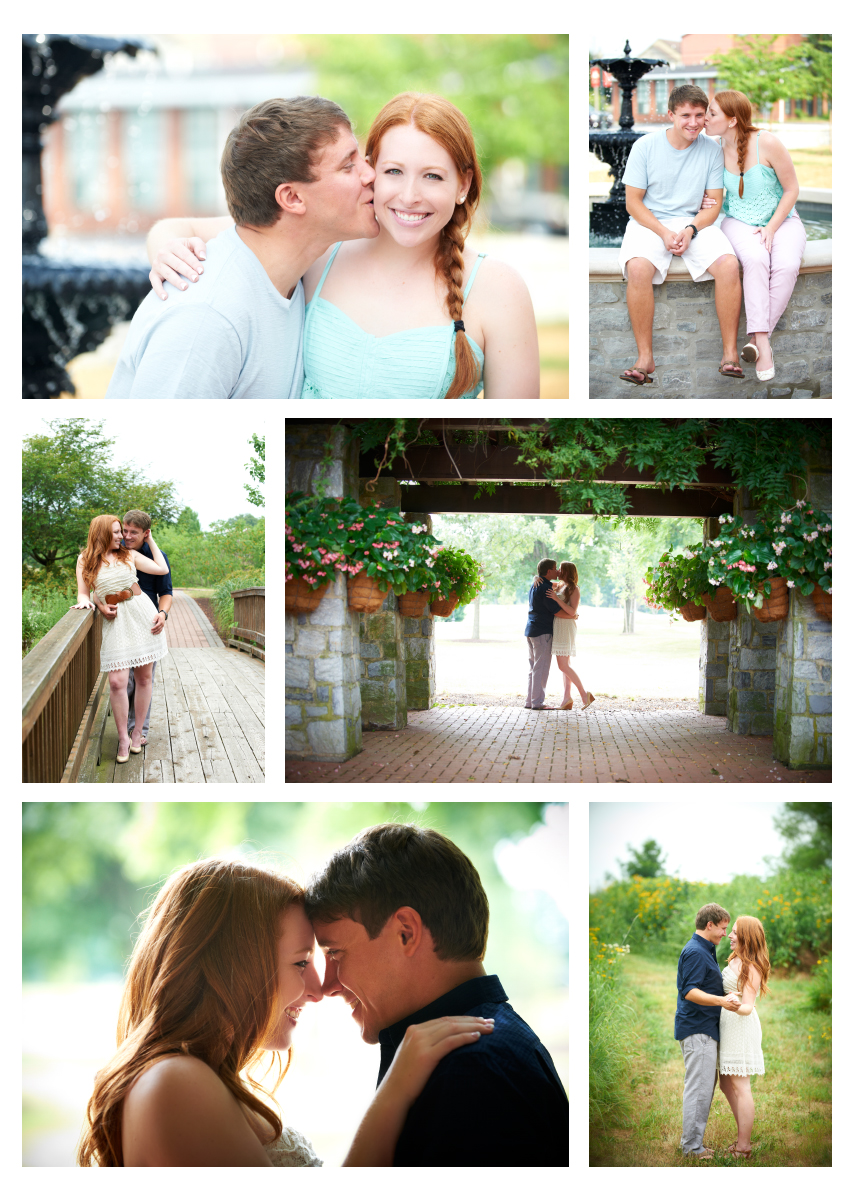 Here's one shot that I really love from this location. These two are so sweet together!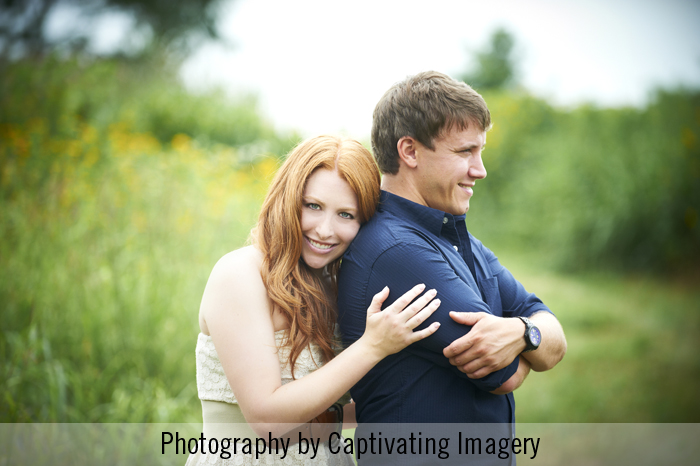 And last, but not least, this next collage includes shots of them fishing on the Susquehanna River and out on the town at City Island, on the Walnut Street Bridge.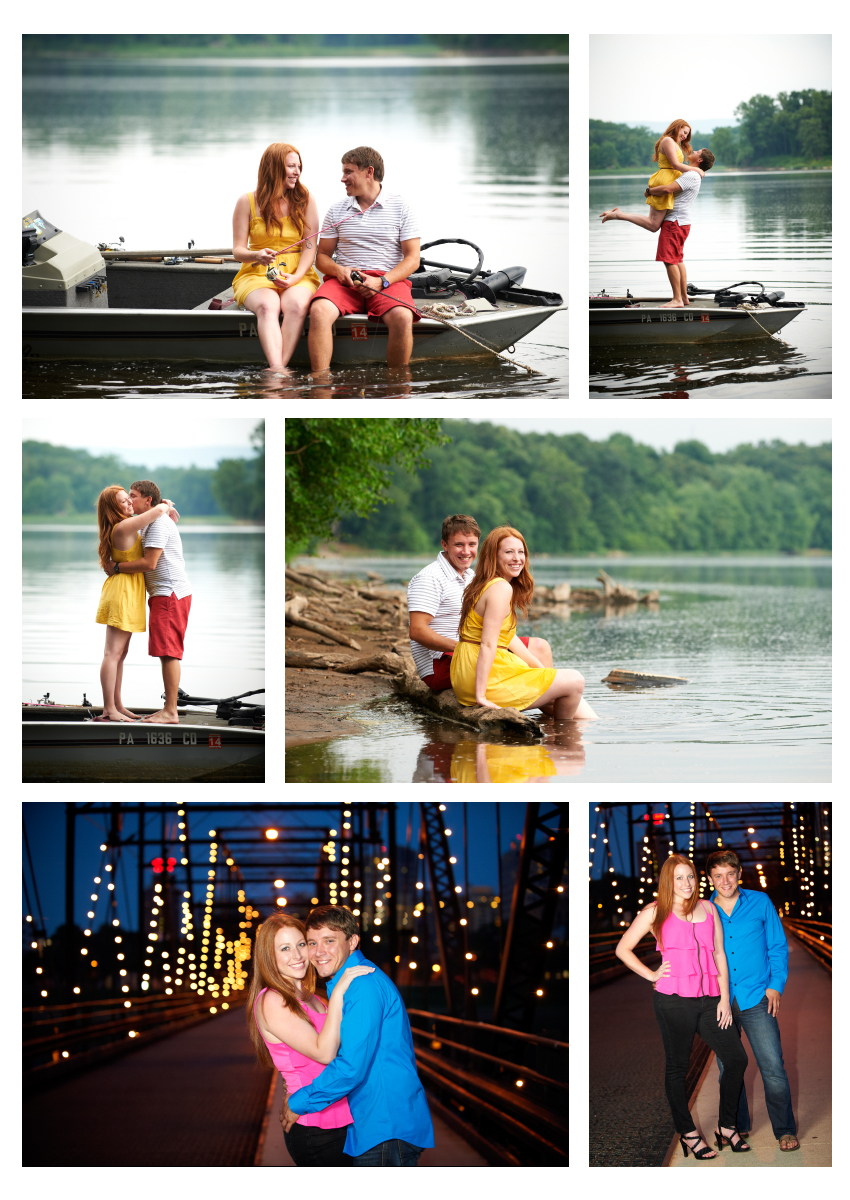 Ashley and Ethan, I am so looking forward to your wedding next June! Thanks for an awesome day!