This is not your usual sneak peek, but I can't help but sharing some fun photos from Lisa and Josh's wedding this past May. They introduced me to this European custom where sweethearts decorate a padlock with their initials or a special date, put it on a bridge and throw away the key as a tribute to their eternal love. This custom recently made it's way to the US and Pittsburgh's own Schenley Drive has a bridge with a growing number of love locks. Lisa and Josh's wedding took place a Phipps Conservatory, so this lock bridge was just a hop, skip, and jump away.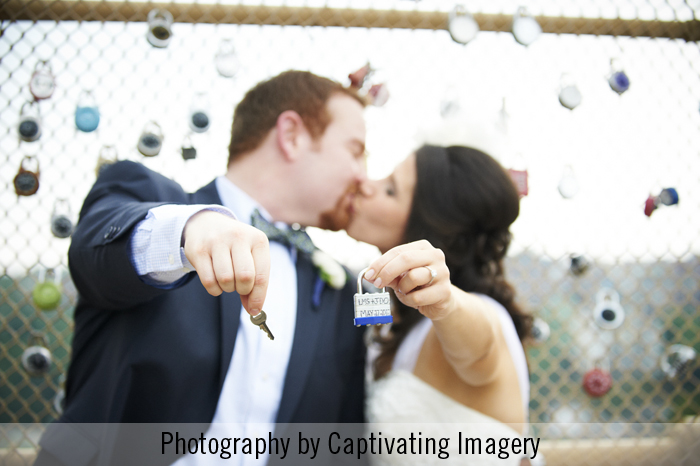 It was a fun little ceremony of sorts. And they hammed it up for the photos.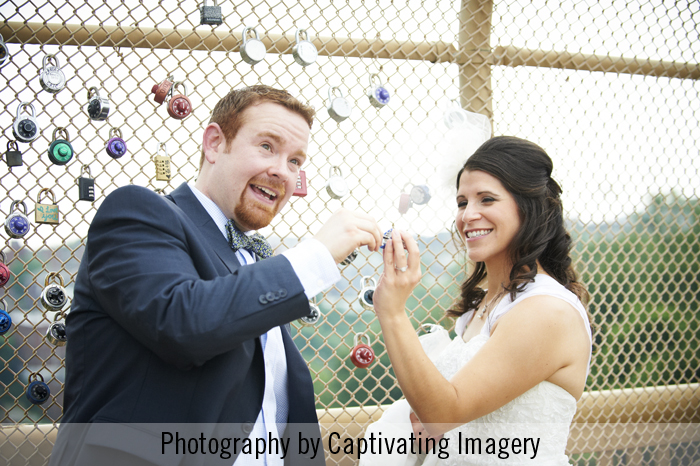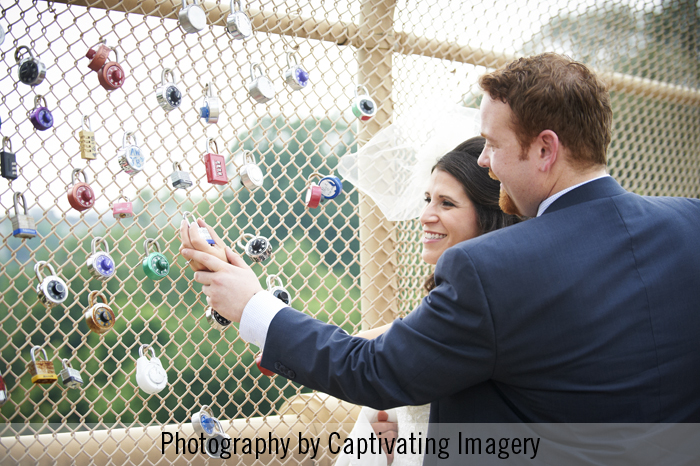 These two are so funny!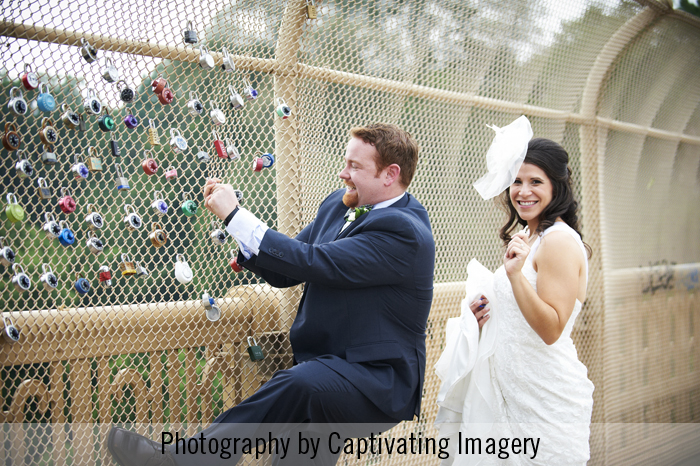 And then, they throw away the key!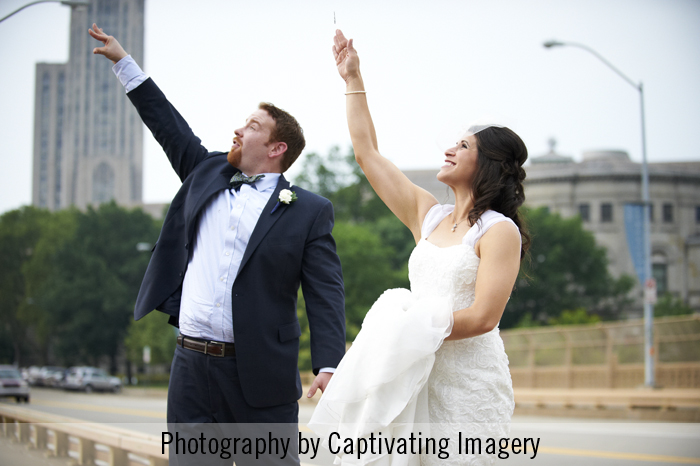 And there you have it, Lisa and Josh forever!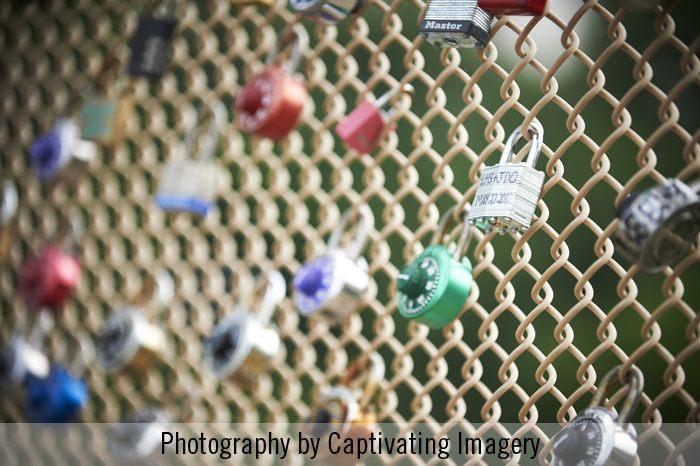 We had a wonderful day photographing this fabulous couple and I'm looking forward to sharing many more photos in the full blog post. Stay tuned!