Every now and then, I hear from a bride and groom who are planning an out-of-town wedding, but have come to love Pittsburgh and want to be photographed here for their engagement. It's always fun to hang out with people from other places and especially so when we're on the same page about Pittsburgh, because I love this city! Anyway, I met up with Janelle and Andre at Mellon Park, one of my favorite parks in the city, and wrapped up our session on the North Shore as the sun was setting (another favorite!) It was so much fun spending the evening with them and learning about how they met.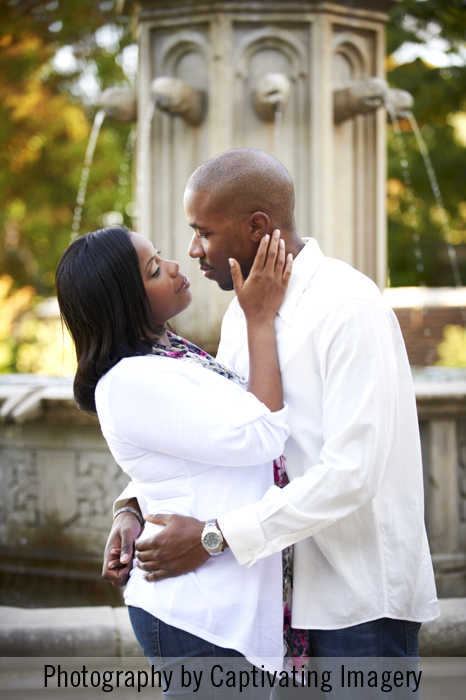 They started with a more casual look at the park. Gotta point out Janelle's heels – love them!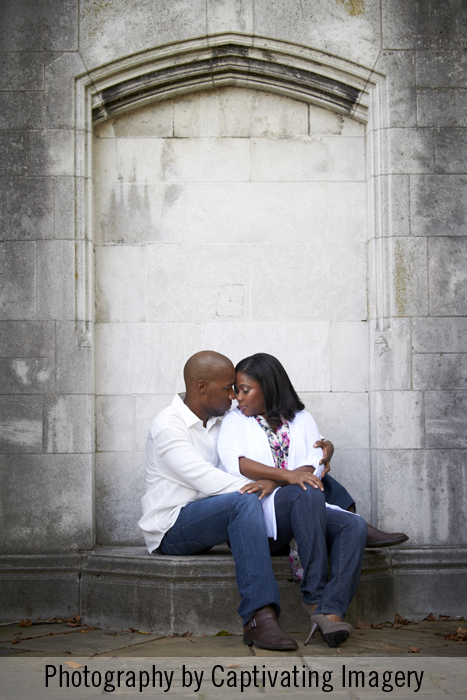 This next one is a favorite with the way the sunlight is just wrapping around them. They're so happy and in love, that it's fitting that they're glowing.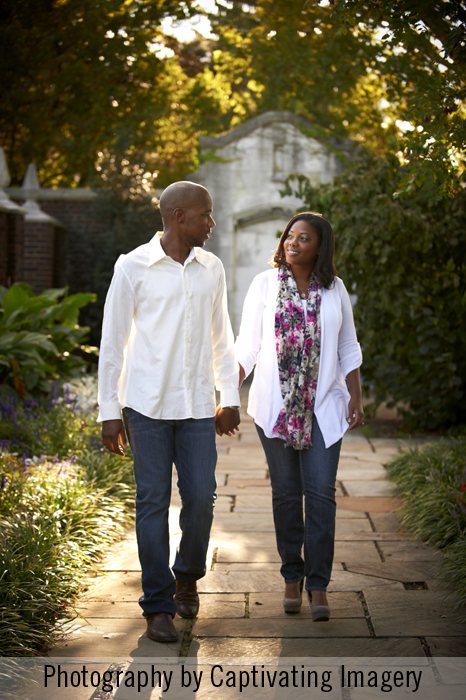 Snuggling on a park bench will never grow old for me.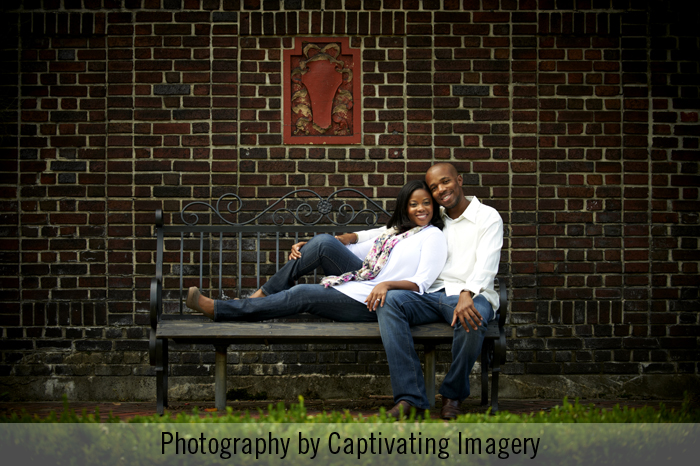 There's also something really fun about bringing along a picnic blanket. Great idea, Janelle!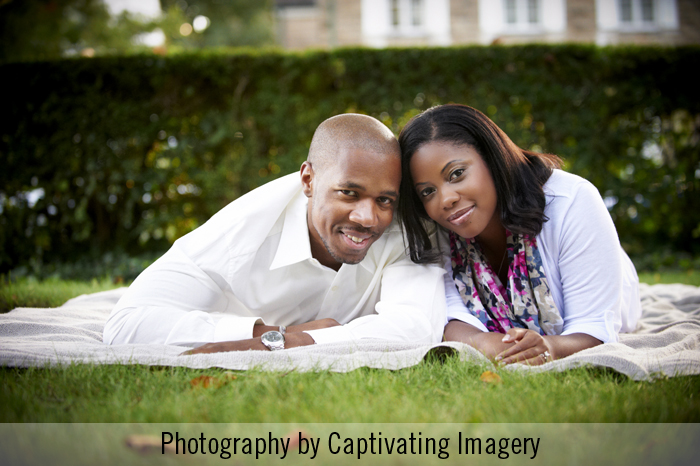 Timing was the tricky thing about this session. And I would be fibbing if I took credit for that. Because it's tricky when you're coming up on twilight and there is an outfit change, traffic and parking to consider. But I was thrilled that we got to the North Shore just in time for some shots of Janelle and Andre dressed to the nines. And they had fun with it dancing along the river!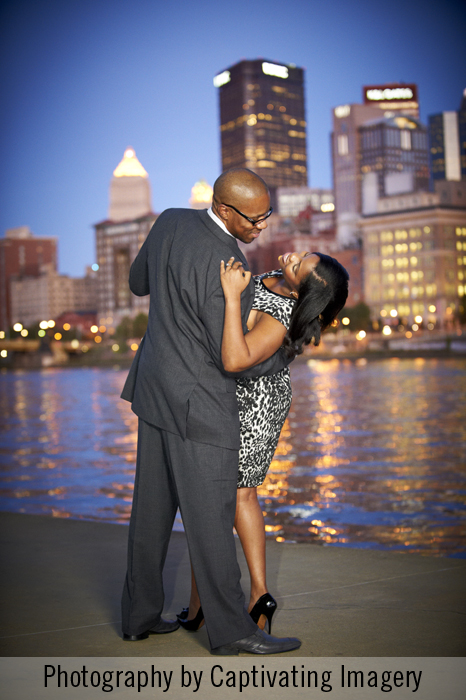 We walked along the shore a bit as the sun was quickly setting and then they danced a little more. And I have to say, they are experts at dipping!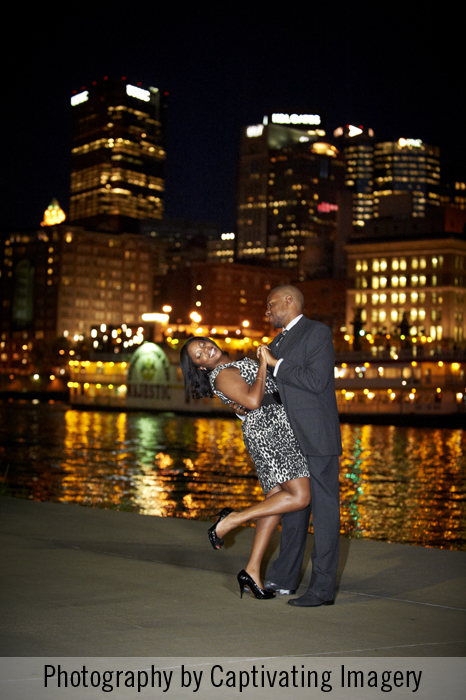 Then to finish off the night, we headed to Rivers Casino to see what we could find. And the large, lit tower made for a perfect silhouette.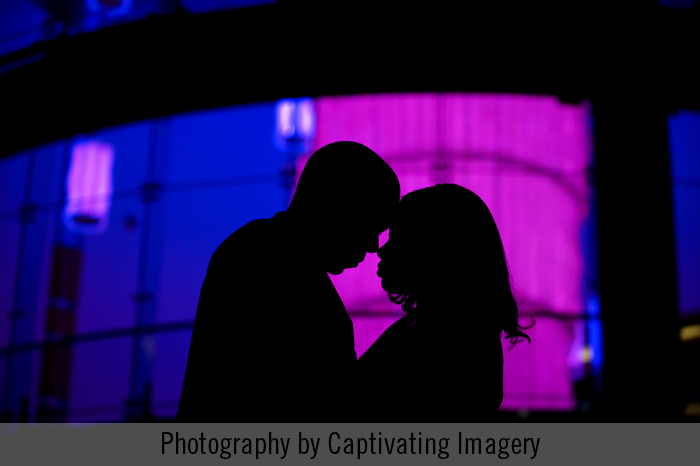 Janelle and Andre, thanks so much for a fantastic engagement session. It was so much fun getting to know you and I wish you the very best on your wedding day. Many blessings to you and your marriage!