Pittsburgh Wedding Photography at Shadyside Presbyterian and The Mansions on Fifth
Emily and Dan were married on a sunny Saturday in September at the beautiful Shadyside Presbyterian Church in Pittsburgh. As a wedding photographer, I had some reservations about the church's photography policy, being that only two photos are permitted to be taken from the sanctuary during the processional. But before I get to that, I have to say that there was no shortage of lovely moments throughout the day and Alex and I thoroughly enjoyed being a part of it. Emily got ready with her bridesmaids at MCN Salon in the East End.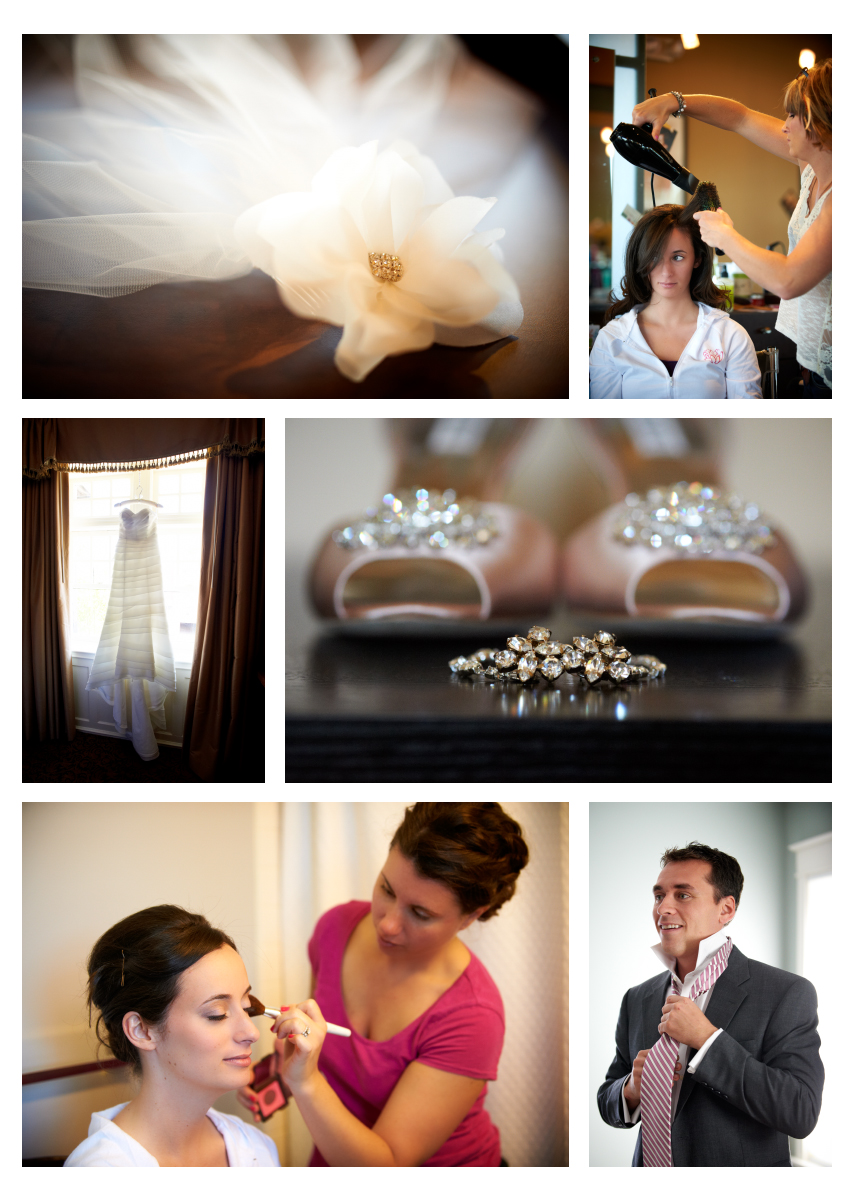 Shadyside Presbyterian has a very nice room for the bride and we spent some time there on portraits before the ceremony. Isn't Emily stunning?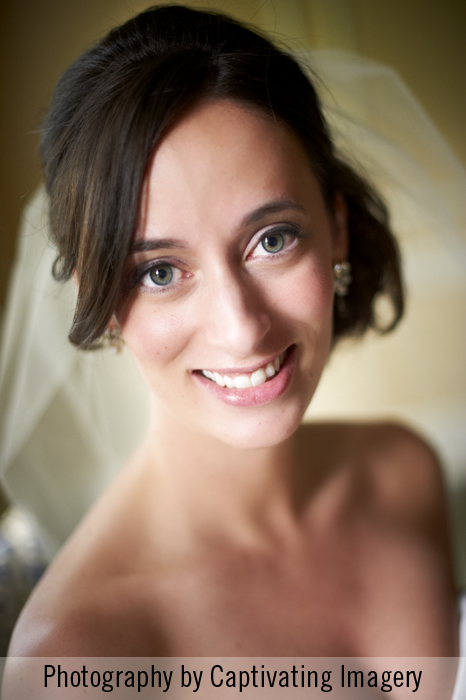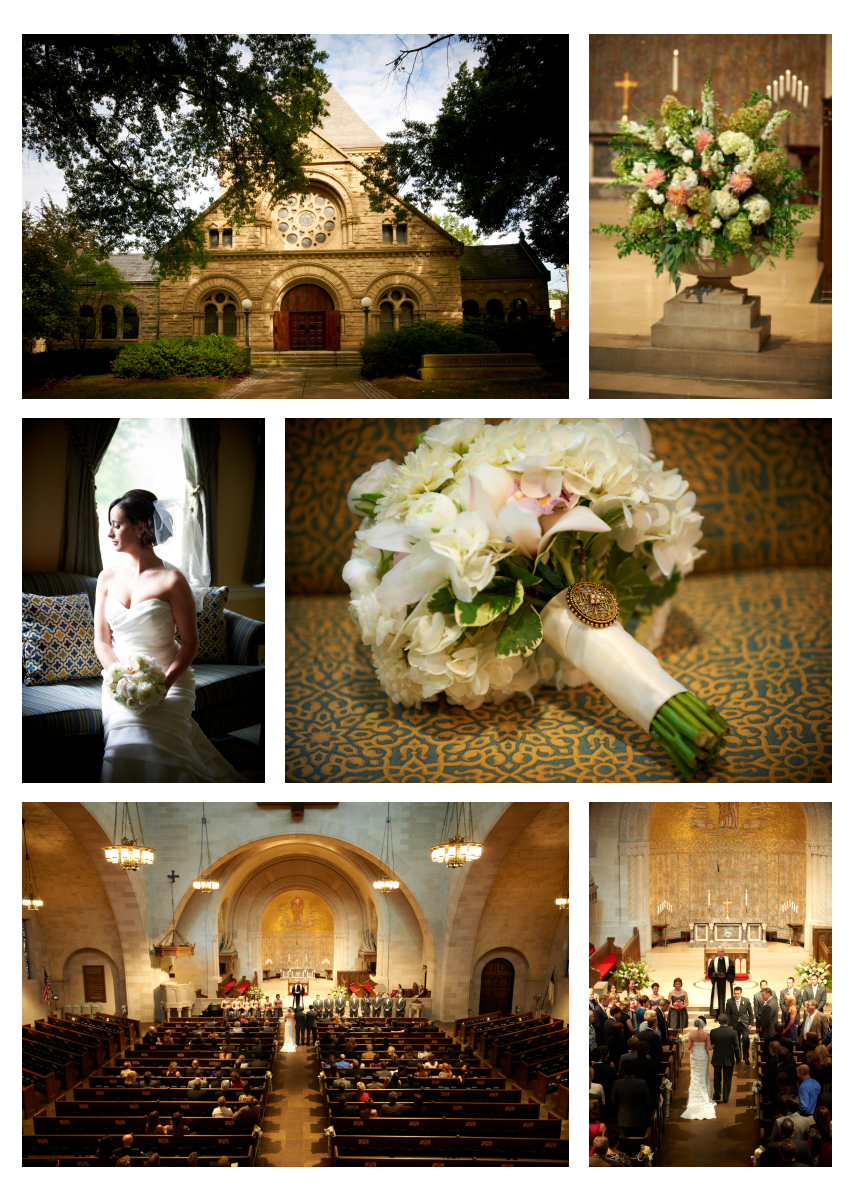 Alex did a beautiful job capturing the two shots during the processional above. Even though we all knew about the policy well in advance, I have to admit there was a real inner struggle when I felt like I wasn't able to do my job. But I always follow the policy of churches and temples wherever I go. This photo below is what I was able to see through the doors of the church narthex.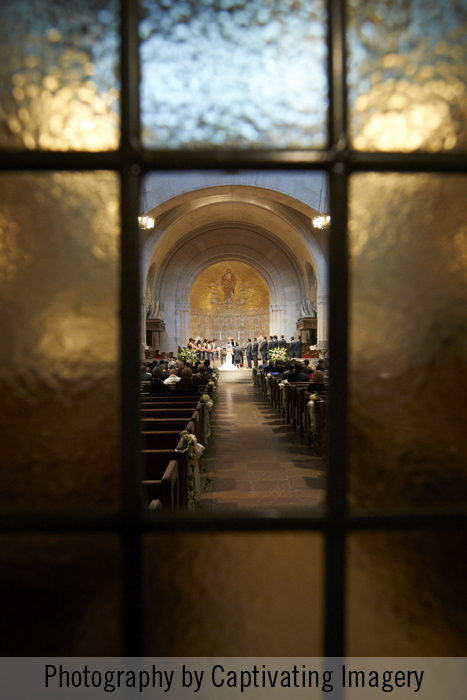 Anyway, the excitement and emotion shared in the sanctuary carried through as Emily and Dan exited the church. Everyone was so joyful as they waited for Emily and Dan on the church stairs.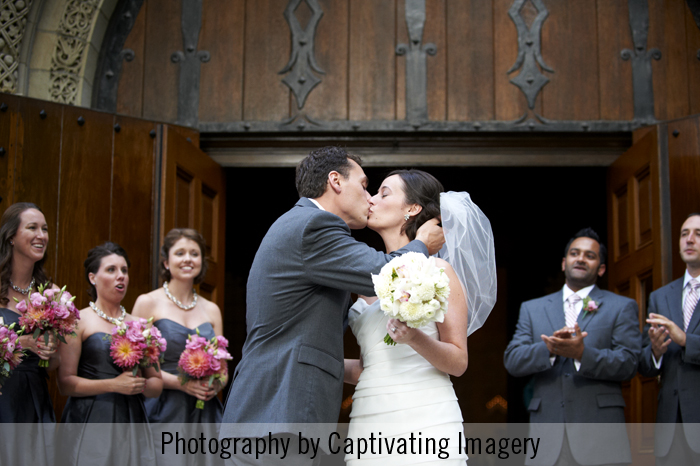 After the family portraits in the sanctuary, we headed back to the church entrance for a portrait of the bridal party.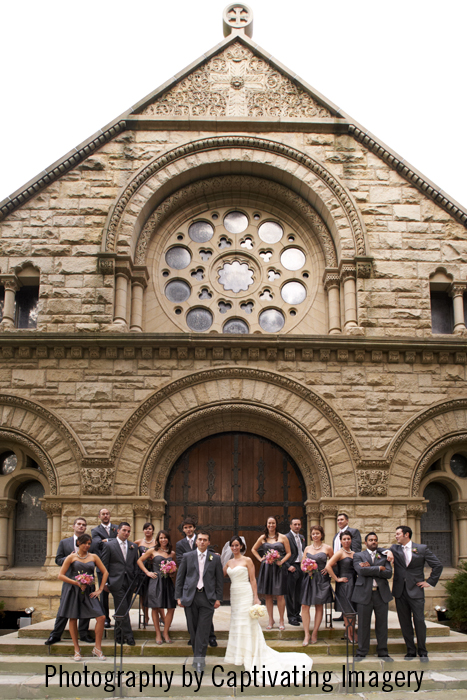 And here's the happy couple in front of the ornate church doors. It really is a beautiful church and they are a handsome couple to match!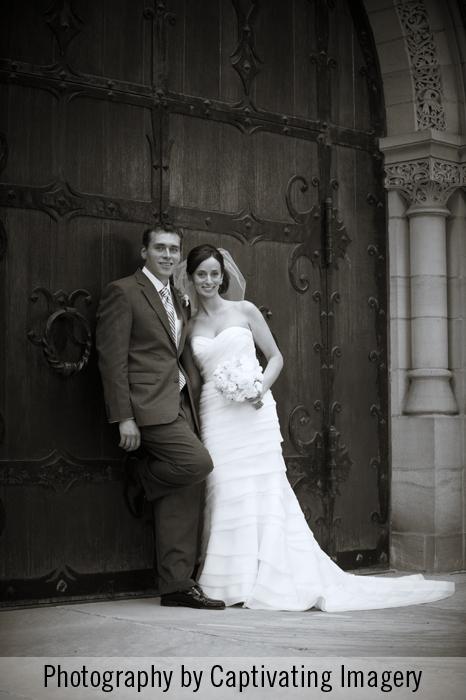 I really love this next one of Emily, she's so elegant.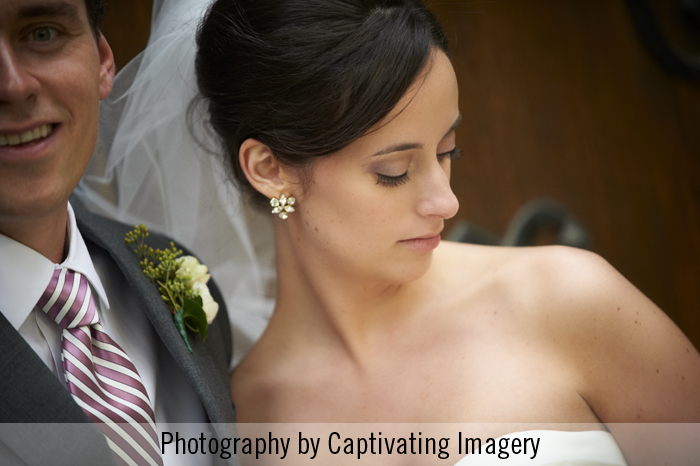 And here's more of the two of them before we walked to their reception, just a few blocks away.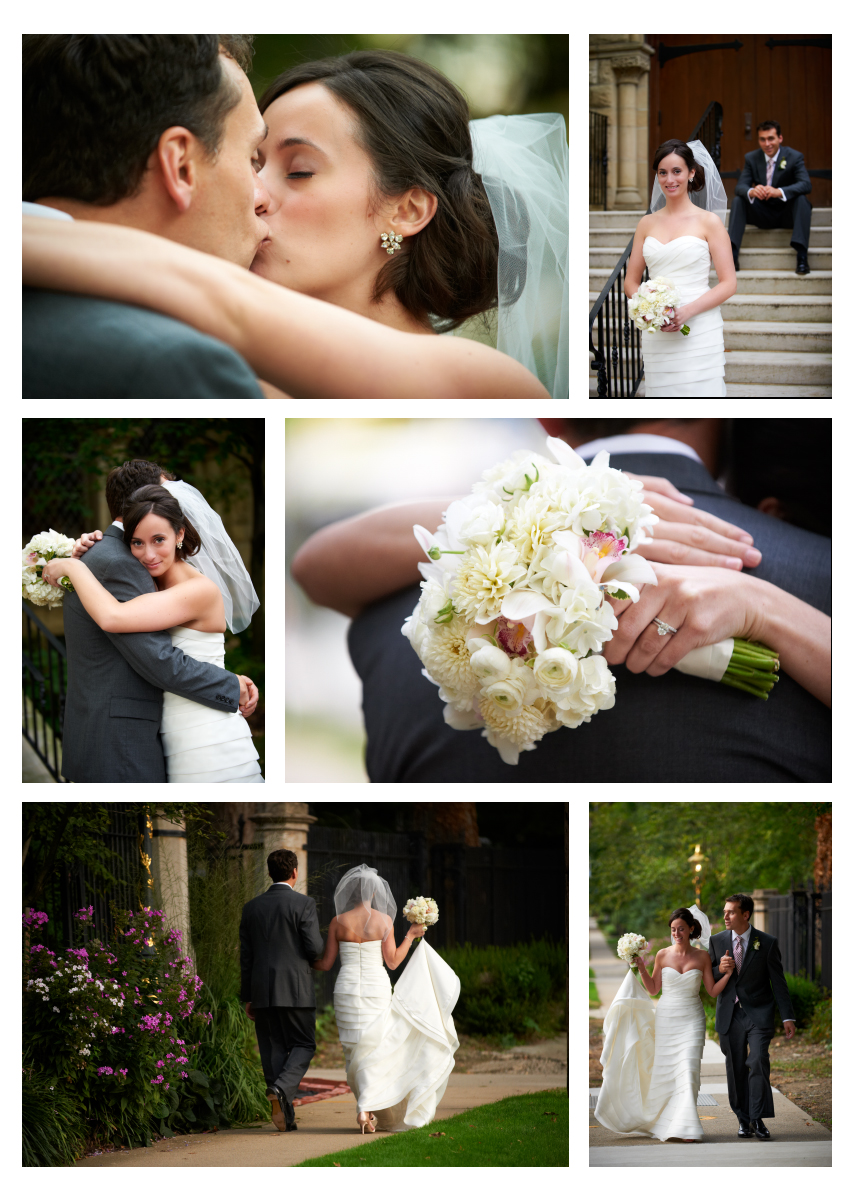 The Mansions on Fifth was a gorgeous venue for their reception. It had an intimate feel, but accommodated more people than you might think. From the toasts, to the cake cutting, there were lots of laughs shared and that merriment ensued throughout the night. Here are a few highlights, and I'll leave the rest for their web gallery. Oh, and during the cake-cutting, they totally saved that piece that they cut just when it looked like it was a goner!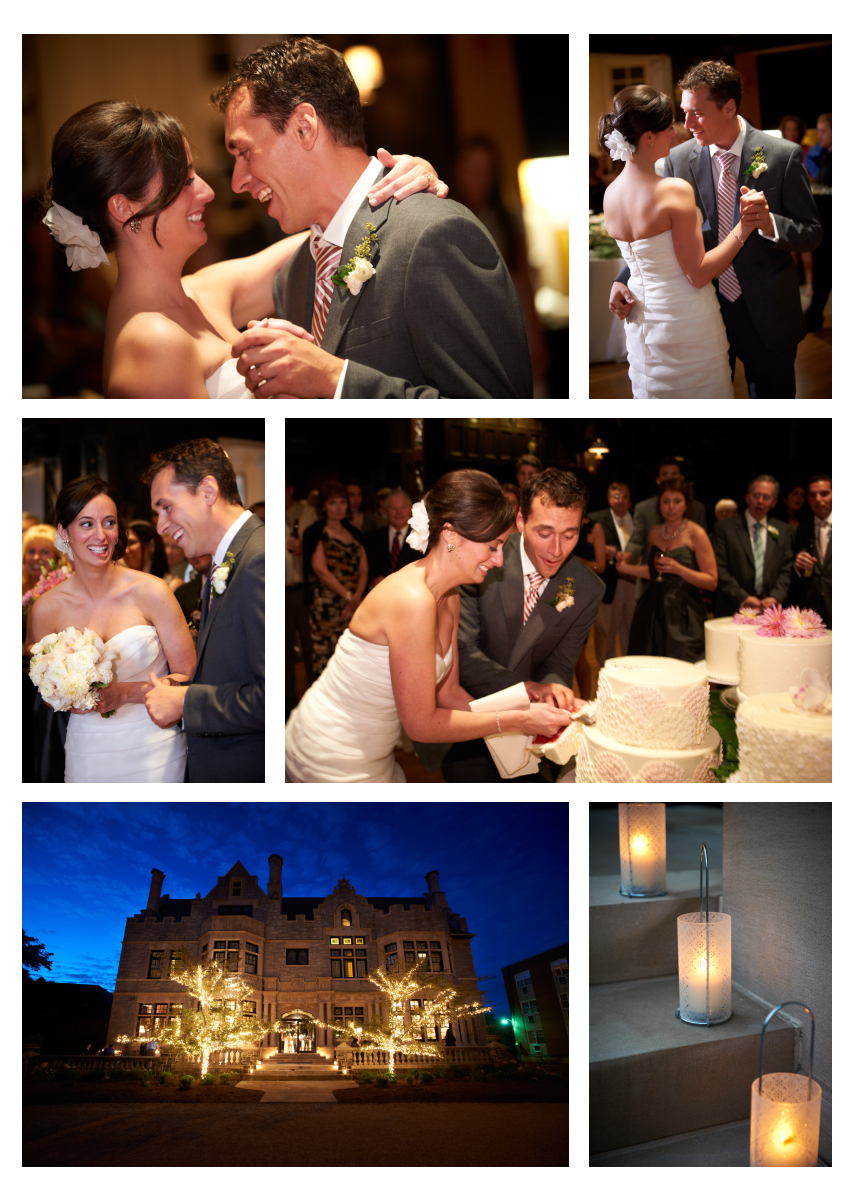 Congratulations, Emily and Dan! It was really fun spending the day with you and your family and friends. Many blessings to you!