Pittsburgh Jewish Orthodox Wedding Photography at the Omni Willaim Penn
Ok, I'm just getting back to blogging about Chayala and Shloime's wedding. It's been a busy week, so the photography from the weddings of Jacqui and Mike, Janna and Josh, and Callie and Brian is up next. But first things first, Chayala and Shloime's wedding was full of excitement and I thoroughly enjoyed documenting their day. We started with Chayala in her room at the Omni William Penn where she had her make-up and hair done. And then we met up with Shloime in the hotel lobby for a few finishing touches.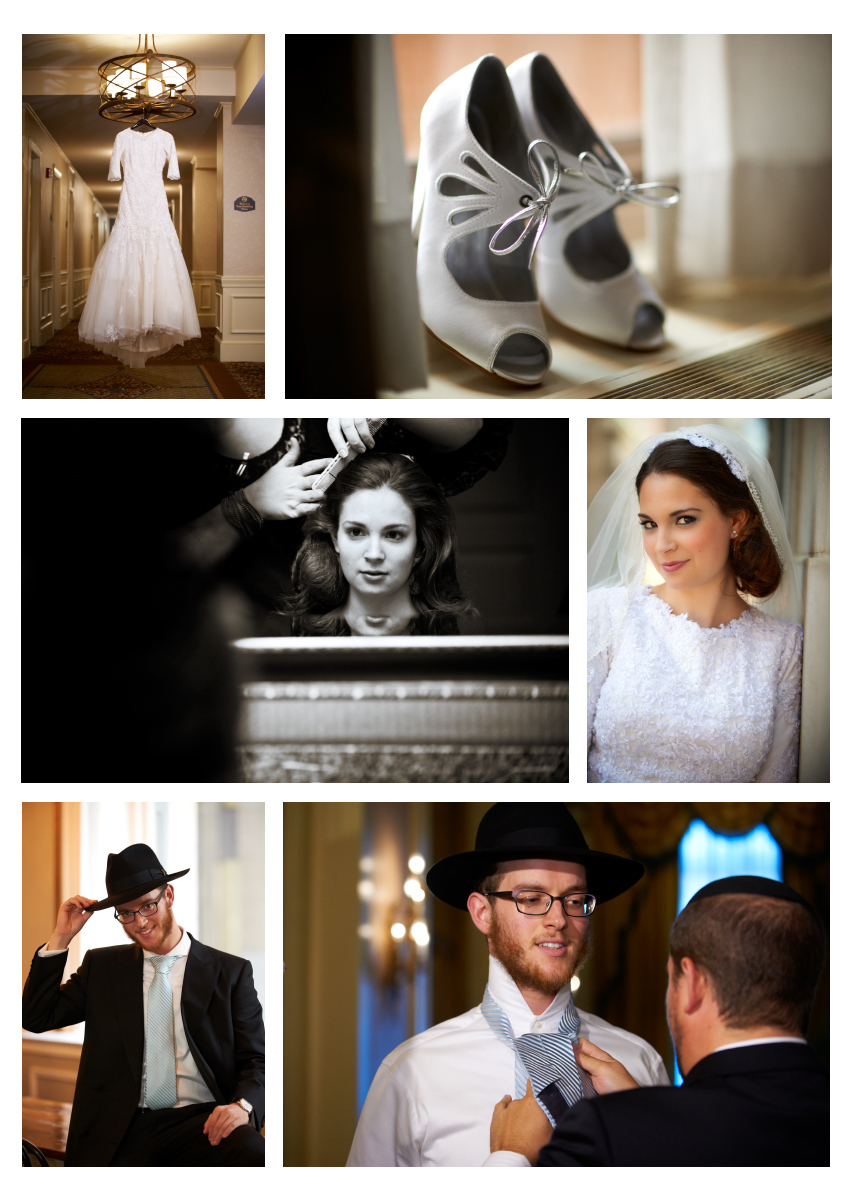 I mentioned in my last post that it was nice to have time for portraits of the bride and the groom before the ceremony. We had about 30 minutes with both of them and I love that their wedding planner incorporated time for portraits before the ceremony into their schedule. This is something I'd definitely recommend for every wedding. Here are two favorites by Alex.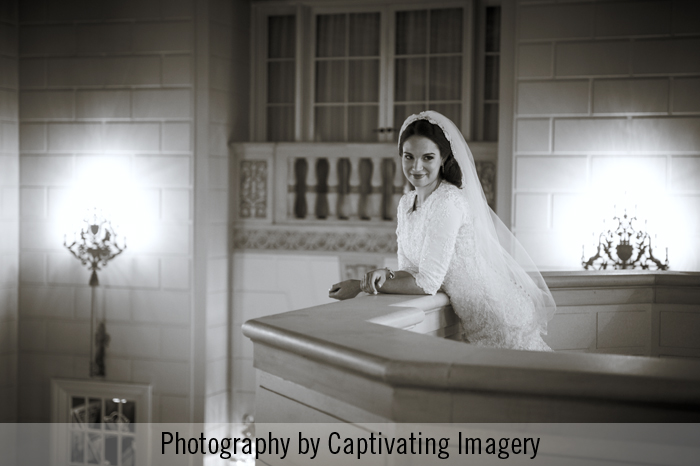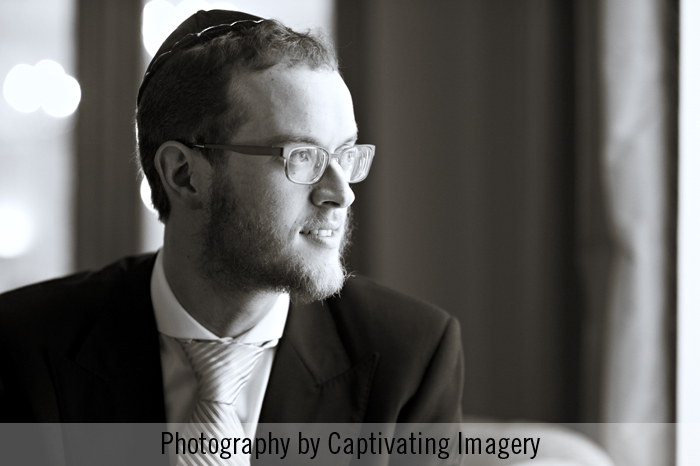 Jewish Orthodox weddings are rich in tradition with many significant events throughout the day. We began with the Kabbalas Ponim, or the greeting of the bride and groom. During this time the bride and groom are greeted by their guests as they prepare themselves for the ceremony. After the groom recites the Lecha Dodi, his mother and the bride's mother break a plate symbolizing the permanence of the marriage. Then the groom is escorted by his father and bride's father to the Bedeken or the veiling of the bride, which initiates the ceremony that follows under the Chupah. There are so many significant gestures and aspects woven throughout the day (too many to include in one blog post) that it is a treasure-trove of photo opportunities. Here are just a few more sacred moments from their day.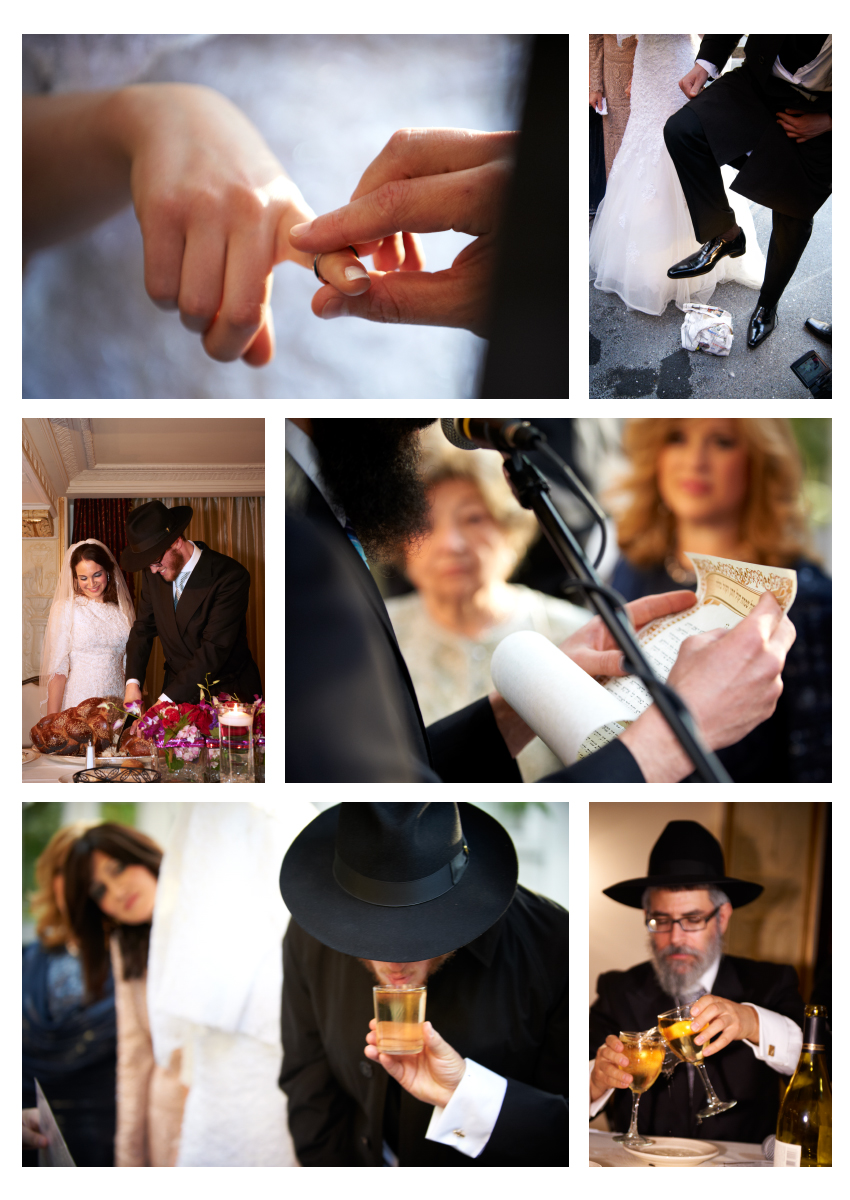 And the reception in the grand ballroom was a feast for the eyes as well!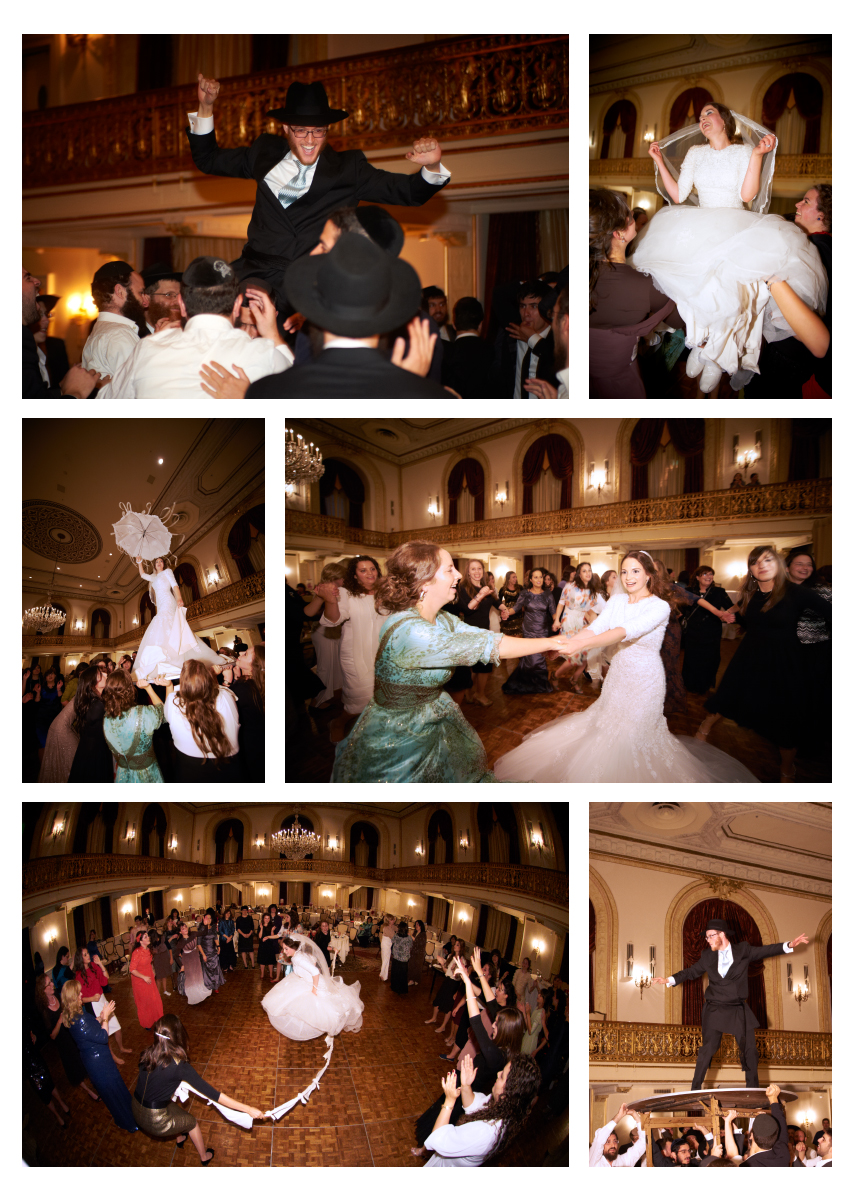 Here are two more portraits to wrap things up. This first one was taken at Mellon Square just outside the hotel on Grant Street.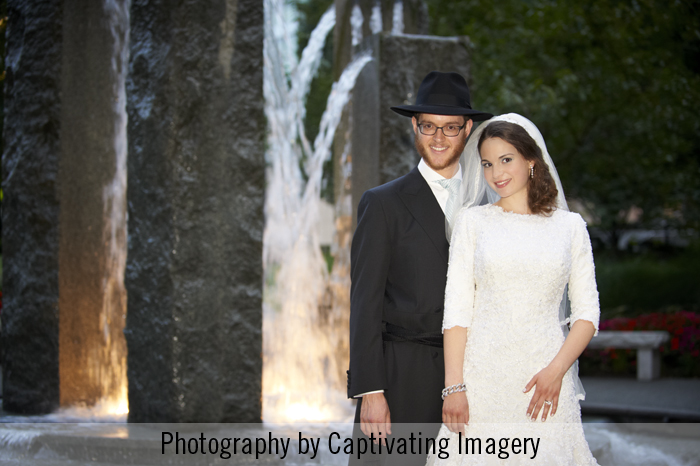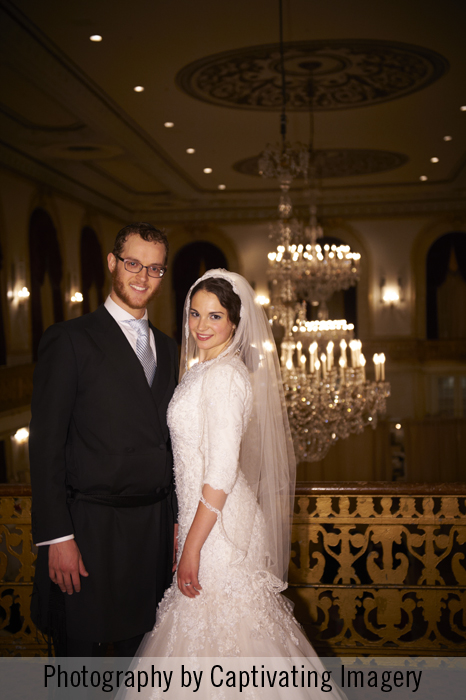 Chayala and Shloime, mavel tov and many blessings to you!