I did a sneak peek of this Pittsburgh wedding about a week ago and purposefully only included three black and white photographs of Colleen as she was getting ready and on her way to the church. It was a bit of a tease and I didn't mean it to be that way, but wanted to build a little bit of anticipation and bide some time so that I could edit the complete wedding and choose some favorites. I'm happy to finally post a full re-cap of Colleen and Zack's wedding photography. So here goes!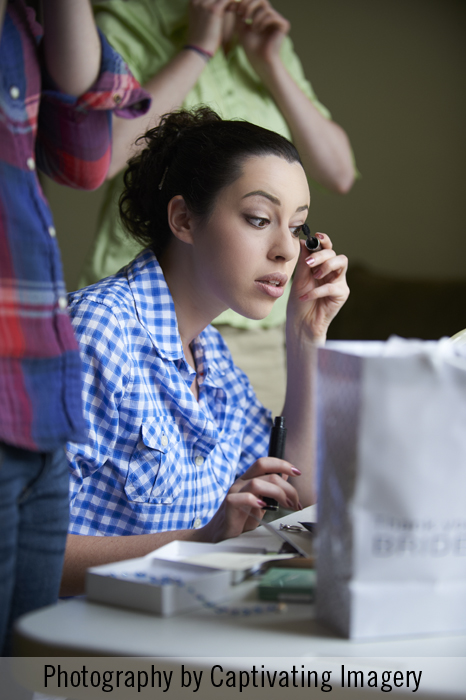 Colleen and her bridesmaids got ready at her parent's home. In the living room, they had a large window that was just perfect for all of the girls to do the make-up.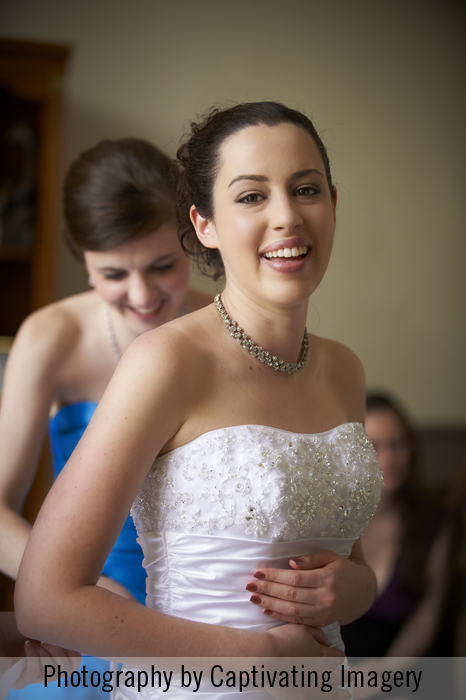 We didn't have to go far for some lovely portraits of Colleen. And she is breath-taking!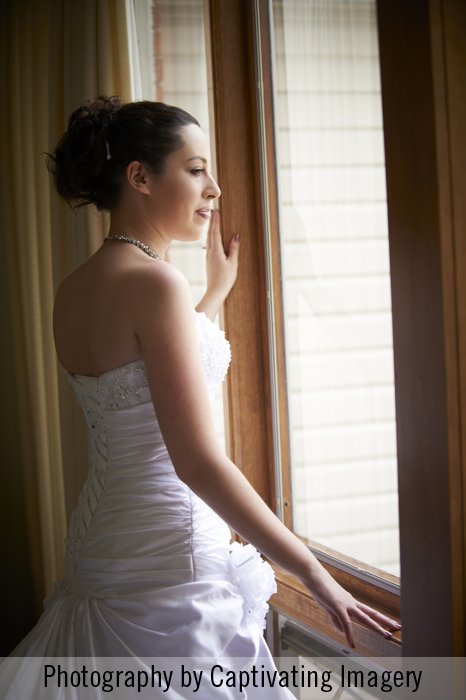 I adore this bouquet with blush roses, cream roses and peonies. It's so elegant.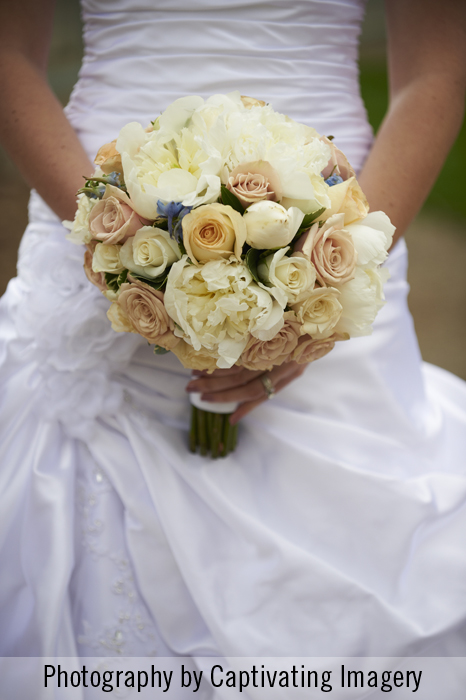 And here is Zack, the groom, looking dapper as ever.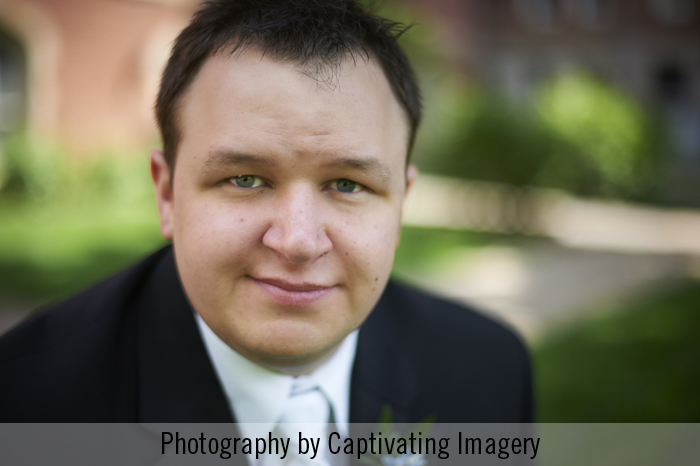 This is one of my favorite moments of the day. There is so much emotion as Colleen walks down the aisle.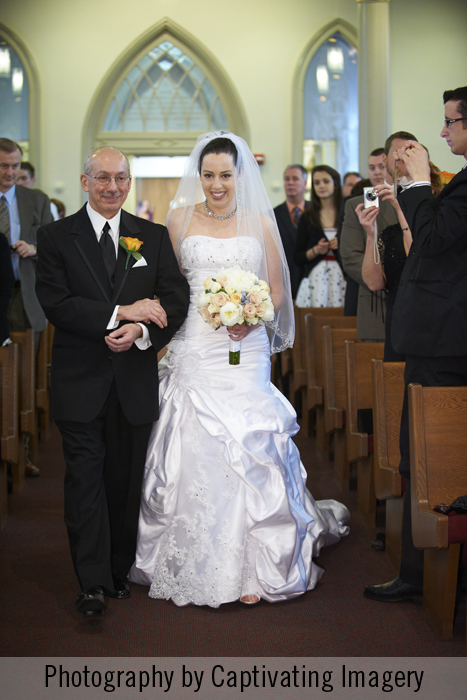 The Duquesne University Chapel is a gorgeous setting for a wedding ceremony and the staff are very friendly and helpful there.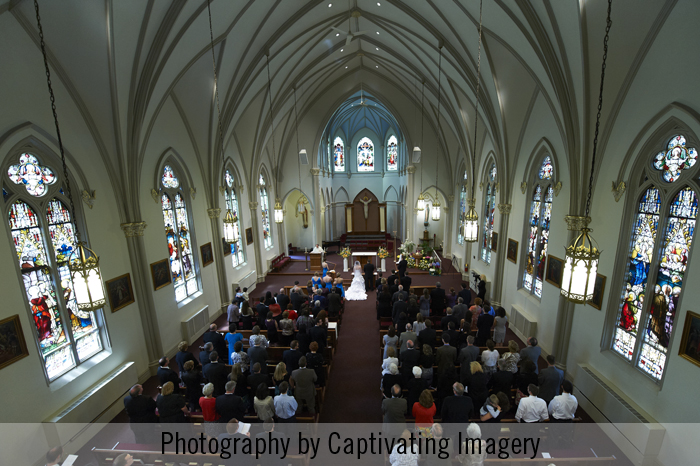 Another thing that I love about this Pittsburgh chapel is that as a wedding photographer, I am allowed to get some great angles of the couple during the ceremony.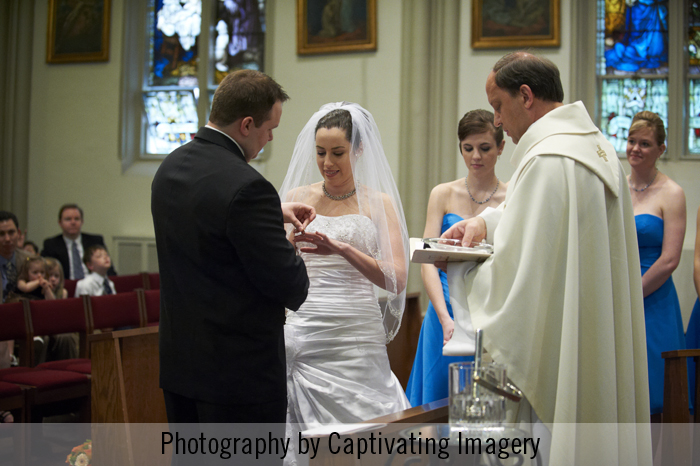 After the ceremony, we headed to Grant Street for some fun shots of the bridal party.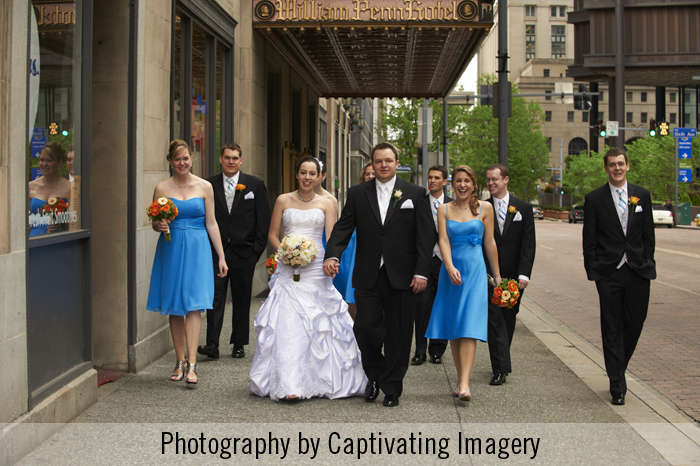 Then we headed to the West End Overlook for some portraits and this photo of Colleen and Zack walking away is one of my favorites. The light was just naturally perfect. I wouldn't have changed a thing—it was surely a gift from God.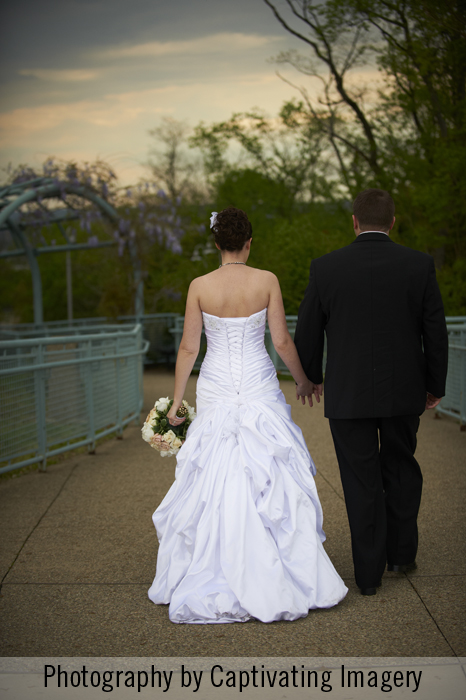 Colleen and Zack's wedding colors were blue and orange and they really incorporated their colors into the reception with their cake and uplighting.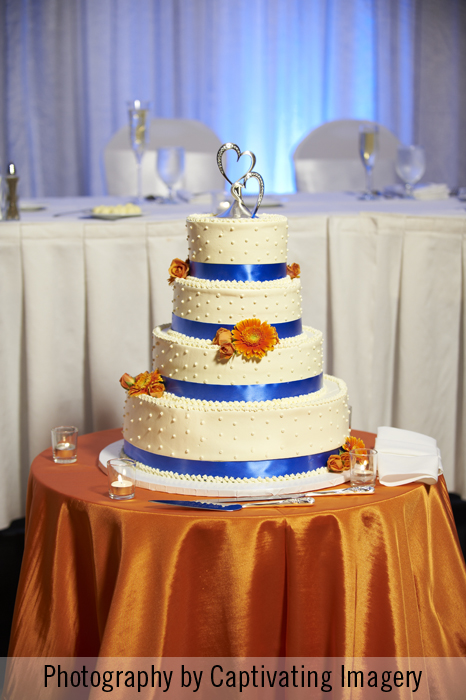 And last, but not least, a photo from their first dance.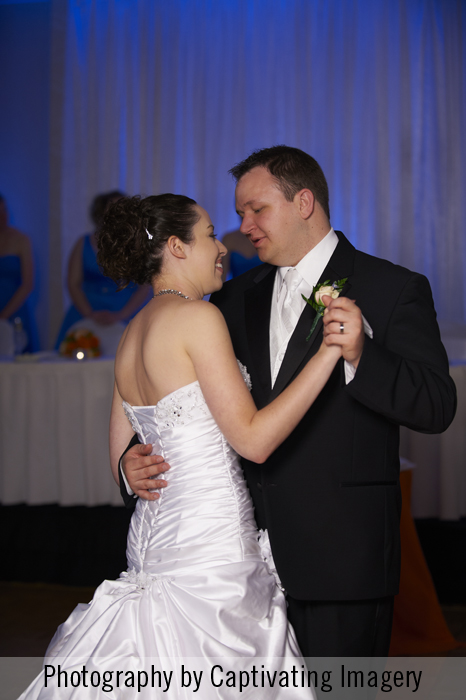 Colleen and Zack are so sweet and in love. It's so much fun to be around newlyweds and it was an honor to be a part of their wedding. Colleen and Zack, congratulations on your marriage and many blessings to you!