Wedding Photography at Pittsburgh North Golf Club
I'm getting ready for the Pittsburgh wedding season by reviewing some of the weddings I photographed last year. I first came across Alex and Jon's wedding from October. They were married at Ingomar United Methodist Church and had a reception at Greystone Fields. I started with Jon and the guys while they were getting ready at the hotel where the bridal party stayed.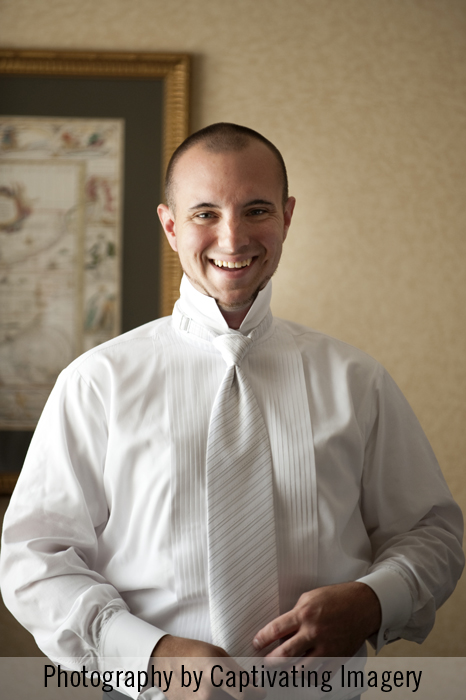 Then it was off to the bride's home to photograph her before she left for the church. This is one of the bridesmaid's bouquets—love the color-scheme!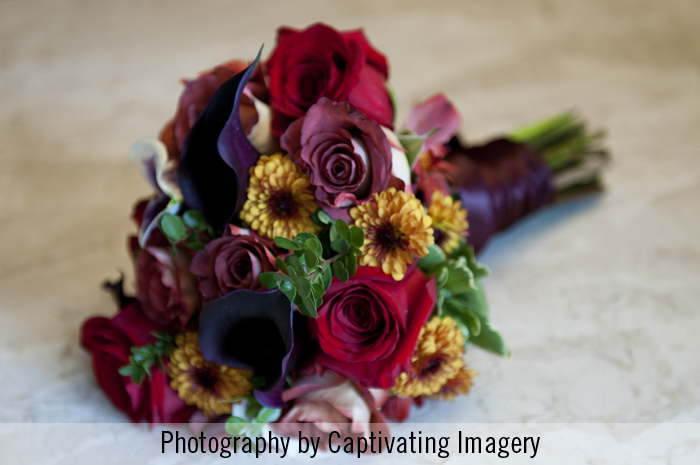 The window light in the dining room was lovely, but paled in comparison to Alex in her wedding gown!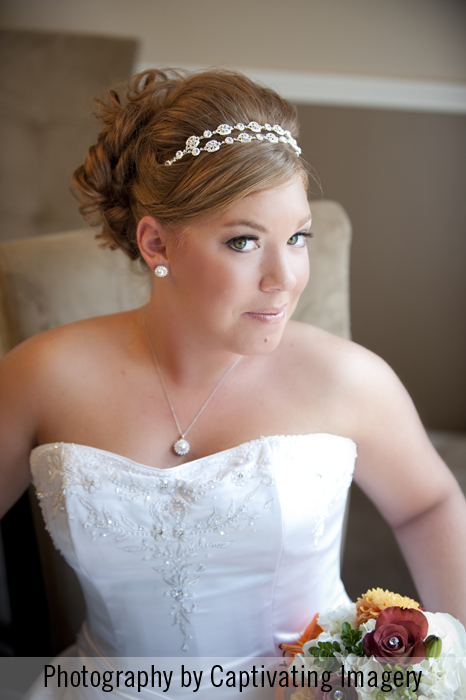 We stopped at the Pittsburgh North Golf Course on the way to their reception for some creative portraits. Alex and I worked together to find a good place for on-location photography that was within close proximity to their reception. I contacted the course manager in advance and he gave us permission to stop by for a few minutes to photograph the bridal party—sweet!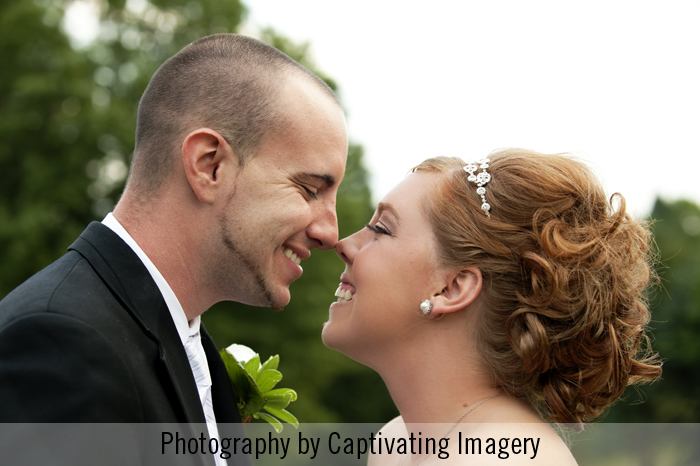 Alex and Jon are such a nice couple and their wedding was a real treat!  They put a lot of thought into planning their day and incorporated a lot of nice details.  Alex made the most of her fall wedding by playing off of the fall colors.  She also had a cute love bird theme with customized favors and a cake with kissing birds.  It had a whimsical feel and tasted great too!  Here's the full post so you can see more from their wedding.