Renee and Orland are planning an October wedding and they decided to set downtown Pittsburgh as the location for their engagement session. We had an early morning start at the point which is usually a fabulous setting. Unfortunately, the fountain was not operating that morning and we were surprised to find a lot of litter.  Not to be discouraged, we walked across the sidewalk along the Fort Duquesne Bridge to the more polished North Shore with spectacular views of the city and freshly landscaped surroundings.  
Here's a favorite from this diversion: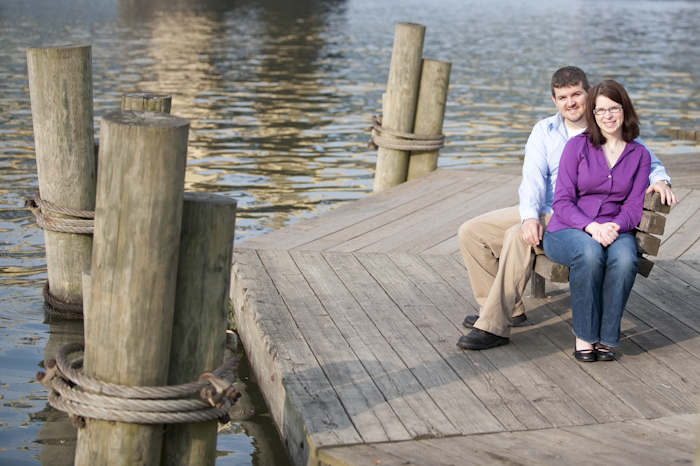 I love the texture of this concrete and the moody feel of the city: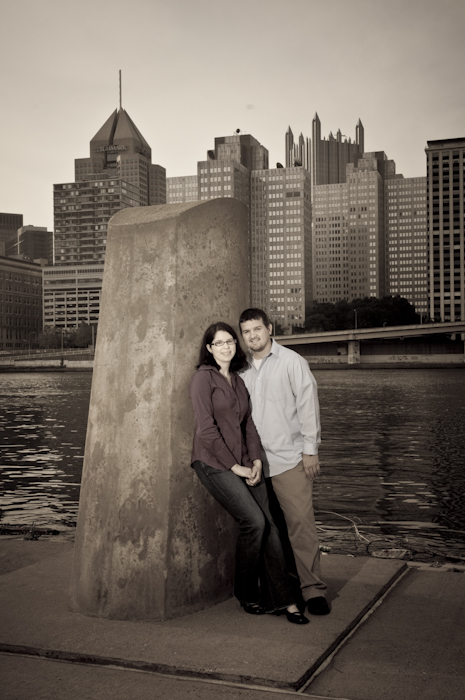 Here's a nice view of this sweet couple from one of the many bridges along the Allegheny River.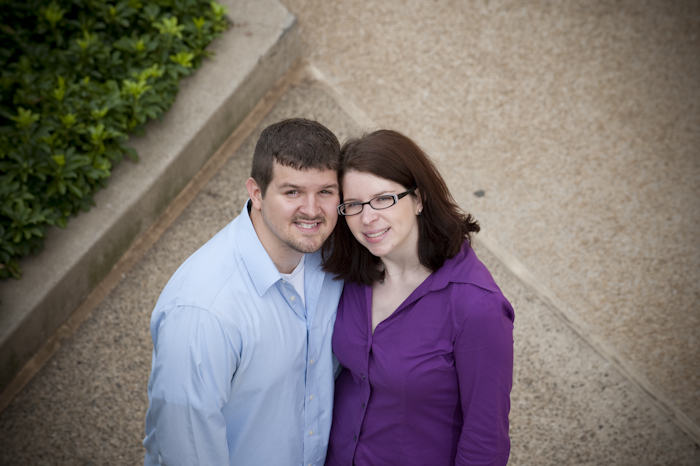 And lastly, my favorite by the willow trees lit by the morning sun.  You can just feel the love in this one.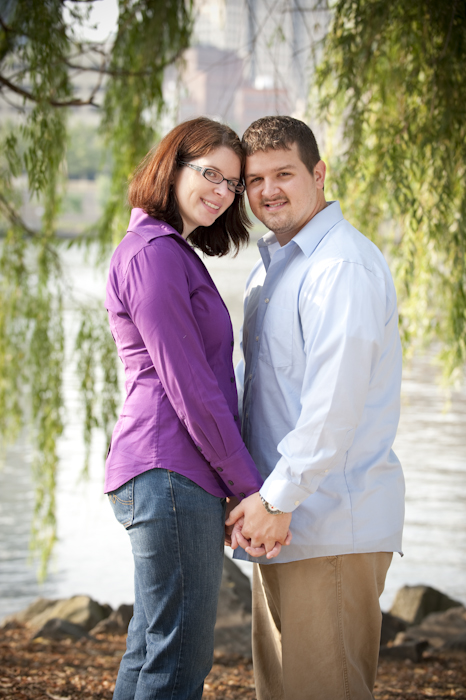 This couple was so much fun to photograph.  Renee and Orland, I'm looking forward to your wedding this fall!